| | |
| --- | --- |
| Twas the Week Before the Bowl Game | |
---
| | |
| --- | --- |
| Wednesday, December 24, 2014 8:29 AM | |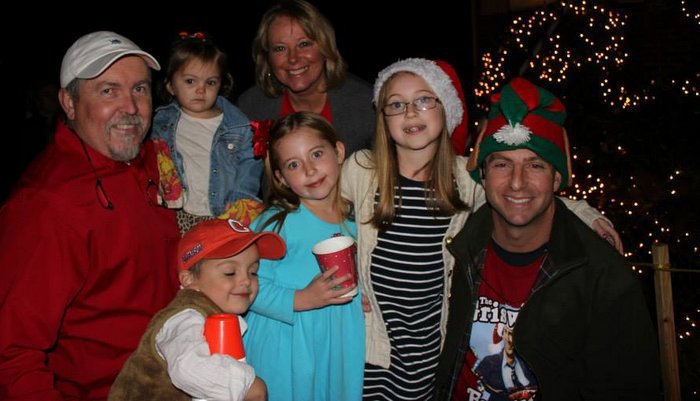 It's Christmas Eve, and with that in mind the TigerNet staff decided to put a new twist on a Christmas classic "A Visit from St. Nicholas" which is also known as "Twas the Night Before Christmas." We hope you enjoy it, and as we all spend time with friends and family and prepare for the bowl game next week, we here at TigerNet want to wish you and yours the happiest and safest of holidays and thank you for being a part of our site.
Twas the Week Before the Bowl Game
Twas the week before the bowl game, all through TigerTown
Not a player was stirring, not even snapper named Brown;
The helmets were hung in the equipment room with care,
In hopes that the bowl game soon would be there;
The players were nestled all snug in their beds,
While visions of touchdown danced in their heads,
And my wife in her jersey, and I in my cap,
Had just grabbed our laptops for a TigerNet chat -
When out on Twitter there arose such a clatter,
I sprang to that website to see what was the matter.
Away to the Tweets I flew like a flash,
Scrolled through the news, by ones and by twos.
There was talk of Gallman and Artavis Scott

Artavis Scott
Fr. Wide Receiver
#3 5-11, 190
Oldsmar, FL
View Full Profile
Two freshmen that tied Gamecocks all in a knot,
They ran and they ran, and are to this day;
Ushering a new era of the Clemson Tiger Way,
But the big news was Dabo,
He is excitable, so lively and quick,
Driving a defense and offense led by players of fame
More rapid than eagles his players they came,
And he whistled, and shouted, and called them by name:
"Now! Jarrett, now! Beasley, now! Wayne and Deshaun,
"On! Ammon on! Pinion, on! Kearse and DeShawn;
"To win on the scoreboard! To avoid the bad calls!
"Now dash away! Dash away! Dash away all!"
As Deacons and Pack have already lost,
Time for another team to be casually tossed;
So up to the top the players they flew,
With the sleigh full of points — and some sacks are in there too
And then in a twinkling, I heard on the news
That Oklahoma would be the next team to lose.
As I drew in my head, and was turning around,
Dabo Swinney

Dabo Swinney
Head Coach
View Full Profile on TV came with a bound
He was dressed all in orange, from shoes to his pants,
And it looked like he was ready for another of his rants;
He no longer had the chicken curse on his back,
And he looked like a gambler just opening his pack
His eyes — how they twinkled! His dimples: how merry,
His cheeks were like roses, his nose like a cherry;
His droll little mouth was drawn up in a sneer,
And the anger showed he had no Spurrier to fear
His old fashioned sweatshirt was orange and gray,
Not worthy of the man who makes all that pay
He screams after wins and losses as well
And survived some games that seemed a death knell
He was happy and crazy, a right jolly young coach,
And I laughed when I saw him in spite of myself
A wink of his eye and a twist of his head
Soon gave me to know I had nothing to dread.
He spoke not a word, but went straight to his work,
He called in the plays, without nary a twerk,
And laying his finger aside of his nose
And giving a nod, he gave a final pose.
He sprung to his sleigh, to his team gave a shout,
And away they all flew, as they put on the rout
But I heard him exclaim, ere he drove out of sight —
A Clemson Christmas to all, and to all a good night.