| | |
| --- | --- |
| Munson humbled to be the Voice of the Tigers | |
---
| | |
| --- | --- |
| Wednesday, May 7, 2014 2:22 PM | |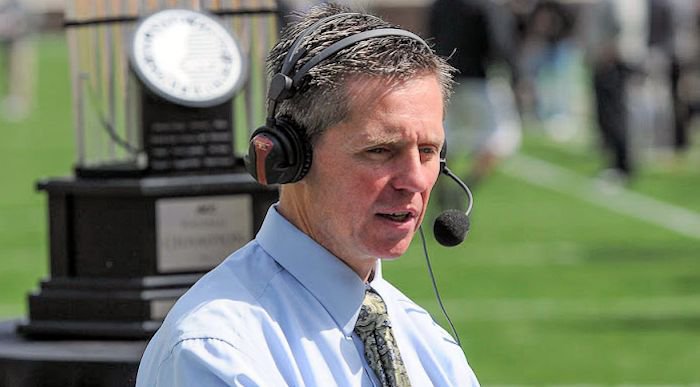 The Voice of the Clemson Tigers.
For someone my age, that phrase conjures up images of longtime broadcaster Jim Phillips, the man who brought the magic of the 1981 season and seasons after that into my living room. For the younger crowd, that has been Pete Yanity, who has held the position since Phillips passed away in 2003.
There are older Clemson fans who might remember Jimmy Coggins or Bill Goodrich, but the listing of those four names encompasses the entire roster of broadcasters who have had the privilege of doing play-by-play of Clemson football since the 1930's. Much like the Pittsburgh Steelers, who have had just three head coaches since 1969, there isn't a lot of turnover at that position.
Don Munson will add his name to that list in August, and he said he realizes the enormity of the task he is undertaking.
"It's humbling. You think about it, and there have only been four voices of the Clemson Tigers. All time, ever," Munson told TigerNet this week. "Jimmy Coggins, who passed away back in the late nineties. He did it starting back in the thirties sometime – I haven't been able to pinpoint exactly when he started – and he did it until sometime in the early sixties. He actually broadcast for both Clemson and South Carolina, and he is the only guy I have heard of who did that.
"And then Bill Goodrich came in, and he did it for about five years in the early sixties, and then Jim came on board. And then when Jim passed away in 2003, it was Pete. Jimmy Coggins, Goodrich, Phillips – those guys are all in the South Carolina Broadcasting Hall of Fame and I think Pete is up for nomination for that. So, you have to understand who you are following. Hopefully I do, but it's pretty humbling."
Munson then said that replacing a friend and colleague in Yanity was something he knew would be difficult.
"I knew when Dan (Radakovich) came and talked to me about the possibility of doing this a while back that this would stir the water, and that was in the back of my head," Munson said. "But the decisions that are made like this are beyond me. Because there are people who want to do things and they are in the position where they can make that kind of decision.
"One thing I told Coach Swinney after working with him all of these years is that this is a monarchy, not a democracy. If the people over you think that it's your responsibility to go and fulfill that role to the best of your ability then you do it. But it's not easy. I know that there are feelings that are stirred about this. I realize that. And it isn't easy to do. I know this has caused some consternation and rightfully so. I understand that."
Munson has spent the past four years working full-time in the athletic department and especially with the football program. With his new assignment, he will host weekly football and basketball coaches' shows, work in conjunction with the video and communication departments to provide assistance with video features, provide written features for several outlets, host banquets and meetings and represent the athletic department at various functions.
In other words, he will have plenty to keep him busy, even if he hasn't fully grasped the entirety of the new job.
"I am going to sit down with the network folks and talk with them next week. I have also got to talk to Dan some more about some things, so I don't know all of the pieces of the puzzle," he said. "They are going to move me from the football office to the administration office sometime in June. We do have some things we are trying to figure out. But there are still some pieces to figure out and we have to figure out the proper plan."
Munson said the next few months will be busy as he acclimates himself to his new responsibilities, but like most Clemson fans is looking forward to the season opener against Georgia.
"I am thrilled, and I am looking forward to getting going," he said. "We have what, 115 or 116 days until the first game in Athens? As we start counting this down, the enormity of it will start building. Especially the closer and closer we get. At least I do have some experience in my background in doing this, but I am sure there will be butterflies all over the place. But I am thrilled beyond belief that I have this opportunity to fulfill the confidence they have in me."