| | |
| --- | --- |
| Fired up Swinney not buying Tigers' underdog role; talks QB situation | |
---
| | |
| --- | --- |
| Tuesday, September 16, 2014 12:04 PM | |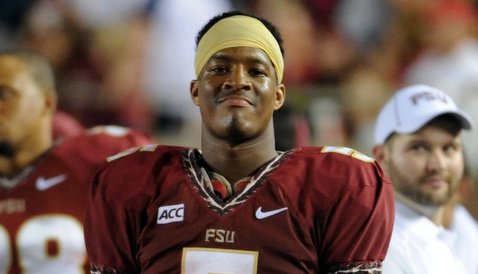 CLEMSON - Don't tell Clemson head coach Dabo Swinney

Dabo Swinney
Head Coach
View Full Profile that his Tigers are huge underdogs this weekend in Tallahassee.
Las Vegas has Florida St. as 20-plus point favorites in the battle of ACC Atlantic Division heavyweights, and Swinney said he doesn't pay attention to point spreads or what the national perception is when it comes to the two programs.
Swinney was fired up when speaking to the Tuesday in his weekly press conference.
"You can't pay any attention to that stuff. I mean, if you did you'd all be going crazy around here," Swinney said. "We have won seven Top 11 games since I've been the head coach and I bet we were underdogs in all of them. We were underdogs to Virginia Tech twice one year and won both when we were underdogs. I mean, we watched Boston College smash Southern California! We love that. That's why we watch.
"I think we won the National Championship in 1992 and we were two touchdown underdogs going in and we beat them 34-14. But here's the deal, we didn't think of ourselves as underdogs. Y'all see us as underdog. We don't. College football is the best thing going on out there. It's young people and young people can be influenced by so many things. But man, it's fun. I wouldn't want to be doing anything else. This is my 20th year coaching and 25th year in college football - being in games like this. Clemson- Florida State. Auburn- Alabama. It's awesome."
Last season – after Florida State beat Clemson 51-14 – Swinney remarked that he believed Clemson would beat the Seminoles five out of 10 times if they played.
He still believes that today but hopes to find out what his 2014 Tigers are made of during the month of September.
"We've only played two games," Swinney said. "Last year we were 6-0. I made that statement - and Lord have mercy we caught enough grief on that. I gave an answer that I truly believed about last year's team. It was nothing negative. Jimbo and I talked about it - there was nothing negative at all. The team we had last year - if we went at it - I believe that now. I really think we had a heck of a football team. We finished seventh in the country.
"There ain't a lot of difference between one and 15, to be honest with you. It's a play here or there. It's football. Things can snowball. After two games I don't know who we are. Let's figure this thing out. It's real bullets when you line up and play college football. We are going to find out a little bit in the month of September and that's it. At the end of last year, we were what I thought we were - a really good football team. We were seventh in the country."
Swinney said that if his team is to take a step forward this year, they will have to do something that they haven't been able to in the last three – beat Florida St. and South Carolina.
"We want to be the best. We want to be the best in the country. It's been difficult," he said. "We've beaten everybody except Florida State and South Carolina. We finished 7th in the country last year but you can't feel good about it because your two biggest rivals finished No. 1 and No. 4. I was proud about what Florida State accomplished last year. I was tomahawk chopping in the National Championship game. With two hands. We couldn't be there. I was proud of them. We are going to get there. It's definitely a journey. We'll get there."
Other notes
On Florida St.'s personnel
"It's not just a conference game. It's a division game. Looking at them offensively, they do a great job of being balanced. They have a lot of explosive plays. They do a lot of play-action and have success. Their offensive line is all seniors. All athletic. They only lost one guy from last year. This is a real good matchup watching their offensive line and their defensive line. Obviously their quarterback is the Heisman guy. He's a great player and really doesn't have any weaknesses. Big. Strong. Runs it effectively. I don't think he gets enough credit for being effective with his legs. He's very capable. Very smart. Great instincts and has a great feel for the game. We've got our hands full with that guy.
"Their tight end is an All American. Great football player. They involve him in a lot of different ways. They play three running backs - all dangerous. Williams is 230 pounds and can run away from you. Then two young guys behind him that are explosive and fast. Receivers - same thing. Have about eight guys who can all play. Few freshmen who can all play. It all starts with No. 80 for them (Rashad Greene). He's a great football player. Really is. He's got a chance to set every record down there from a receiving standpoint. Very smart and crafty player with great short area quickness. All of those guys. Ton of respect for them.
"Defensively, it's another great group. Really big up front. They are in and out of their three and four man down type stuff. They will do some two-gap stuff. Big, strong physical guys up front. Excellent at linebacker. Bunch of guys that started for them back. As good as a secondary as we've seen all year. Deep group. They will be in the nickel and dime stuff and they just roll them in there.
"Special teams - dangerous group. This is a group that has the Groza Award winner back at kicker. Punter is back. Return guys are dangerous as well."
On what it will take to beat Florida St.
"We need to take care of the football. We have to win the turnover margin. When we've lost to these guys, that's been a problem. Create some turnovers and take care of the ball. We have to win the big play margin. Those explosive plays are a huge part of winning this game. When we've won, we've been good in those two areas. We've got to be excellent in special teams. And quite frankly our best players have to play well."
On the quarterback situation
"It's not a controversy. It's a great situation is what it is. We are very blessed at quarterback at Clemson. Fans draw their own conclusions. And that's ok. I'm glad we are having the conversation because that means we have a very special freshman who has played very well. That part is great. Now just because you see that you want him to play all the time but you only see part of it. We've got a starter who has played great. You have to have credibility in your program. You don't just make people starters based on potential. Deshaun hasn't won the job yet. He may. His first week and a half of camp, it was bad. He didn't win the job. You can't win the job based on potential.
"I'm not afraid to start a freshmen. Not afraid of that at all. Best players play. You have to give guys opportunities. Told you up front we are going to play him because of what we see in practice. I agree with Coach [Chad] Morris 100-percent. I watch everything. Every snap. Every decision. We have a guy that won the job. Wasn't given the job. He earned it. He's played very well. He has to continue to do that. It's a constant evaluation on where we are. We will see how it goes and continue to evaluate it."