| | |
| --- | --- |
| Clemson surpasses Clark's expectations on visit | |
---
| | |
| --- | --- |
| Friday, February 7, 2014 12:20 PM | |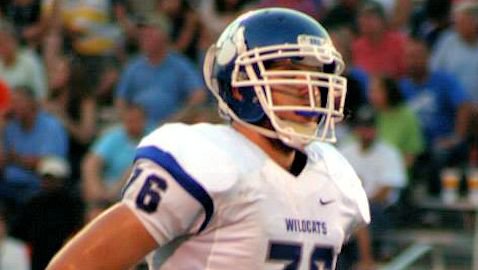 For some, television just doesn't do Clemson's Death Valley justice.
That was the case for four-star Lexington (VA) Rockbridge offensive tackle Austin Clark, who said seeing Death Valley for the first time in person was "unbelievable."
"I definitely had a great time," Clark told TigerNet. "This was my first time going to visit Clemson, so getting to meet the coaches in person for the first time and getting to talk to Coach [Robbie] Caldwell and Coach [Dabo] Swinney stood out to me. Getting to see the stadium was pretty amazing. I have seen it on television before, but seeing it in person was unbelievable."
Not only was he impressed with Death Valley, but he was also impressed with the facilities and support staff.
"It was me and my dad on the visit. Overall, I was really impressed with everything – the facilities and the coaching staff and the weight room," Clark said. "Pretty much everything. I was also excited to see about everything they are planning on adding."
Clark said that he had high expectations heading into his first visit to Clemson, but that those expectations were met and passed.
"I really like Clemson, and I really had high hopes going into the visit," Clark said. "I walked away thoroughly impressed. They are very high on my list right now."
The 6-6, 285-pound lineman spent a lot of time getting to know Clemson's offensive line coach and learning about Clemson's offense.
"Coach Caldwell was definitely the one I talked to the most down there," he said. "We talked about everything from football to fishing. He is a really great guy, and he told me they really want me back down there. He told me they are looking for big, athletic types of guys. He said they would love to have me."
However, Clark already knew a little about the Tigers' offense because of the successes of their former quarterback and wide receiver.
"I like Clemson's offense. I am impressed by it," he said. "The amount of points they put up with Tajh Boyd and Sammy Watkins really impressed me. One thing I like about Clemson is their offense."
Clark also spent time with head coach Dabo Swinney

Dabo Swinney
Head Coach
View Full Profile hearing about the future of Clemson football.
"I got to talk to Coach Swinney. It was really cool to finally meet him in person," he said. "I've seen him on television, so getting to talk to him 1-on-1 and hearing all about Clemson and all that Clemson brings to the table was pretty cool."
In addition to the Clemson offer, Clark holds offers from Duke, Maryland, North Carolina, Penn St., Tennessee, Virginia, and Virginia Tech – many of those he will visit in the coming weeks.
"I am going to Virginia Tech this weekend, and then I am going to Tennessee, Penn St. and Ohio St," he said.