| | |
| --- | --- |
| Woulard details Clemson visit | |
---
| | |
| --- | --- |
| Sunday, January 20, 2013 1:50 PM | |
Four-star quarterback Asiantii Woulard

Asiantii Woulard
Quarterback
6-3, 205
Winter Park, FL
View Full Profile out of Winter Park (FL) thoroughly enjoyed his Clemson visit this weekend, and while he may be closer to making a decision, he won't announce that decision until National Signing Day.
In an interview with TigerNet, Woulard said his visit to Tigertown went well and he enjoyed getting the chance to get everyday students' opinion of Clemson.
"It went well. I had a good time and met a lot of people outside of the football part of it," Woulard told TigerNet Sunday afternoon. "I got a chance to hang out with the players and everyday students. I talked to them because I wanted to see how they felt about the school. I know it is a very family-oriented environment and community and it is all about football and that is a plus."
Clemson quarterback Tajh Boyd served as Woulard's player-host, and Woulard said that he and Boyd had similar experiences throughout their high school careers.
"We got along really well. We are almost just alike. We obviously are both quarterbacks and he was a part of the Elite 11, just like I was," Woulard said. "We talked about his experiences in the Army All-American game, which I participated in. We had a lot in common."
Boyd told Woulard that expectations are changing at Clemson and that he has the opportunity to be a part of a program that is on the rise.
"He told me how explosive the offense was, and how the school loves football and everything around here is all about football," Woulard said. "He told me how the program is on the rise and moving up. How the expectations are moving up with the program now that the program is on the rise. He said the expectation is that Clemson will win 11 or 12 games a year."
When Woulard arrived in Clemson Friday, he said he ate dinner with the coaches and then spent the rest of the evening with Boyd.
"On Friday we got a small tour and then we went to dinner with the coaches and some of the players," he said. "After dinner I went back with Tajh to his place and just hung out and met some people."
Wouldard met with Clemson offensive coordinator Chad Morris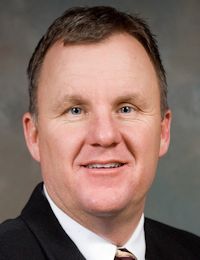 Chad Morris
Offensive Coordinator / QBs
View Full Profile Saturday and Morris told him that he would have an opportunity to compete for the starting job after learning the offense for a year behind Boyd.
"On Saturday, we finished the campus tour, and we talked a lot of football with the coaches," Woulard said. "I spoke with Coach Morris, and he told me how the offense runs, how it is fast-paced and up tempo. He talked about how the offense is explosive and can score a lot of points. He said that I could have a year behind Tajh – that Tajh is a great player and a great person to learn from and sit behind – and then I could compete for a spot."
Woulard said that he can see himself putting on a Clemson uniform for the next four years, but he wants to see how the rest of the recruiting process plays out.
"Clemson is a place I could definitely see myself playing," he said. "I just want to wait it out, however, and see what happens. I will make my decision on National Signing Day and it will be announced on ESPN."
Woulard will announce his decision on Signing Day at 12:30 on ESPNU.