---
| | |
| --- | --- |
| Thursday, October 24, 2013 10:07 AM | |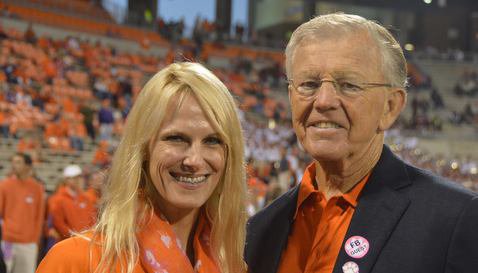 CLEMSON – It didn't take long for me to get a little worried Saturday night.
One of the perks of being a writer and having a press credential is getting to walk down on the field during pregame warm-ups, and there was no way I was missing that last Saturday night. Once Florida St. came onto the field and started to warm up, I followed ESPN's Kirk Herbstreit down to where Seminole quarterback Jameis Winston was going through his pre-game routine.
I wanted to see how he handled himself before the biggest game of his young career, and what I saw proved to be an omen for what happened later.
He was laughing. He was dancing. He was being goofy with his teammates. He was joking with anyone and everyone that would listen. In short, it looked like he was having the time of his life and embracing the moment and he looked that way during the game.
*Another fun aspect of getting to go down on the field is getting to see the different people who have shown up for the game. The first person I ran into was former Washington Redskins coach and current NASCAR owner Joe Gibbs.
Turns out he was there as a guest of former Clemson great Joe Bostic, who played for Gibbs at Washington. Gibbs also has a few other Clemson ties - Gibbs' daughter-in-law is a graduate of Clemson, and it was also interesting to find out that he is a good friend of former Clemson great Perry Tuttle. Perhaps the biggest surprise to me is that Joe Blalock is Gibbs' uncle. Blalock is a former Clemson great who was Clemson's first two-time All-American. He was also a charter member of the Clemson Athletic Hall of Fame in 1973.
*As disappointing as that loss was – and it was disappointing – the good news is that there is still a chance for Clemson to make it to a BCS game. Obviously, that means running the table and winning over South Carolina in the season finale.
However, if I were in charge of goals, I would not make reaching a BCS game the goal of this team right now. In fact, something that one of the South Carolina players said down in Columbia two years ago still resonates with me. He told the media following their win over Clemson that once they knew they were out of the running for a conference title, they put all of their energy into making sure they were playing their best football when the Clemson game rolled around.
The Tigers need to have that same mindset – take care of business and get better offensively and defensively each and every week, avoid injuries against The Citadel and play their best football that last weekend.
Take care of that business, and the BCS business will take care of itself.
*Watching the game Saturday night, I couldn't help but think that the losses of Andre Ellington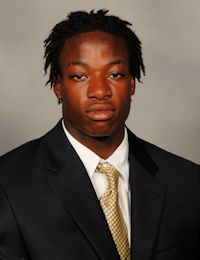 Andre Ellington
Running Back
#23 5-10, 195
Moncks Corner, SC
View Full Profile , Brandon Ford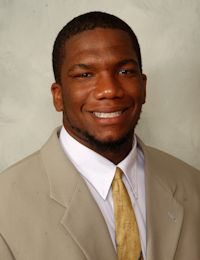 Brandon Ford
Tight End
#80 6-4, 240
Wando, SC
View Full Profile , Jaron Brown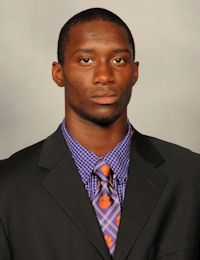 Jaron Brown
Wide Receiver
#18 6-2, 205
Cheraw, SC
View Full Profile and DeAndre Hopkins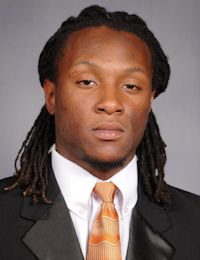 DeAndre Hopkins
Wide Receiver
#6 6-2, 205
Central, SC
View Full Profile really hit home. It's obvious that the Tigers are searching for answers in the run game, and as much as people want to pin criticism on Tajh Boyd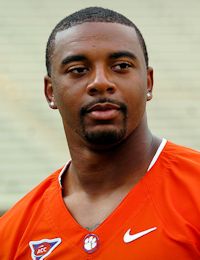 Tajh Boyd
RS Sr. Quarterback
#10 6-1, 225
Hampton, VA
View Full Profile , he has been let down on more than one occasion by his receivers and tight ends.
This goes back to what I said earlier about making sure this team is playing its best football of the season in these last few weeks – hopefully one of the other receivers and one or two of the tight ends takes it upon themselves to help Sammy Watkins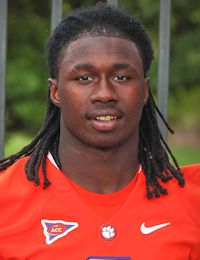 Sammy Watkins
Jr. Wide Receiver
#2 6-1, 205
Fort Myers, FL
View Full Profile out and become a playmaker. Tajh needs it, and this team needs it.
Perhaps we should have all seen that offensive performance coming after the Boston College game. And there were hints against N.C. State and even South Carolina St.
*It's hard to believe that this might be Clemson's last trip to Maryland. Unless the schools work out some kind of non-conference meeting in the future, this will be it. The Tigers will end the rivalry (of sorts) with the better record between the two schools. Clemson holds a 33-26-2 advantage in the series with Maryland. The first game of the series was played in 1952, one year before both teams became charter members of the ACC. The two schools have played every year since 1952, the longest active continuous rivalry for the Tigers against an ACC school. It is the longest continuous rivalry for Maryland as well. That streak will come to an end in 2014.
*Clemson might need to get a big play in the return game against the Terps, and that is a part of the Tigers' arsenal that has been missing the past two seasons.
However, the Tigers have a history of returns against Maryland, and the greatest return game in ACC history by any individual was recorded by Clemson's Don Kelley against Maryland in 1970. He had 223 total return yards on punt and interception returns in that game.
In 1990 in Baltimore, Doug Thomas had a 98-yard kickoff return for a score in Clemson's 18-17 victory.
A year later Darnell Stephens had an 89-yard punt return for a score in Death Valley, the second longest punt return for a score in the history of Memorial Stadium.
In 2001, Derrick Hamilton had a 100-yard kickoff return for a score in a game in College Park.
Clemson has had a kickoff return for a touchdown against Maryland three of the last four years. C.J. Spiller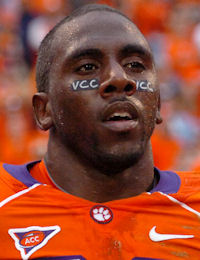 C.J. Spiller
Pro Running Back
#28 5-11, 195
Lake Butler, FL
View Full Profile had a 92-yard kickoff return for a touchdown at Maryland in 2009. He finished the return wearing just one shoe. In 2010 Andre Ellington had an 87-yard kickoff return for a score at Clemson, and then in 2011 Sammy Watkins had an 89-yard kickoff return for a touchdown in the Clemson win at Maryland. It is the only time in history Clemson has had a kickoff return for a score against the same team three straight years.