| | |
| --- | --- |
| Physical Hopkins gets better, becoming nightmare for defenders | |
---
| | |
| --- | --- |
| Wednesday, April 25, 2012 9:59 AM | |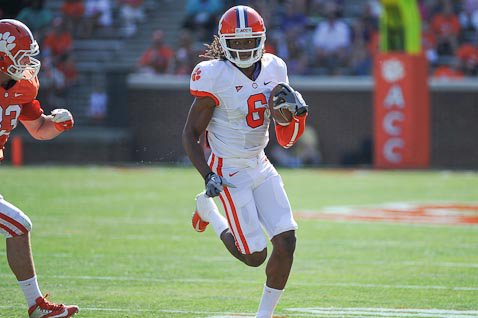 CLEMSON – Two seasons into his collegiate career, we all already know how good of a receiver that DeAndre 'Nuk' Hopkins can be.
During Clemson's Orange and White game a few weeks ago, however, an improved Hopkins showed off the physical side of his game and gave a glimpse of just how dominant he can be despite playing on the same team as Sammy Watkins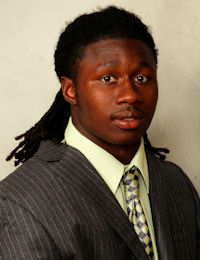 Sammy Watkins
Fr. Wide Receiver
#2 6-1, 200
Fort Myers, FL
Hopkins was seen pushing freshman defensive back Cortez Davis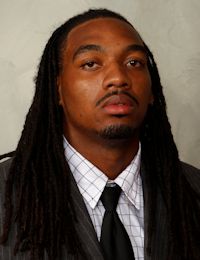 Cortez Davis
RS Fr. Defensive Back
#2 6-3, 200
Daytona Beach, FL
View Full Profile all over the field, and then he got into a brief shoving match with defensive back Dante Stewart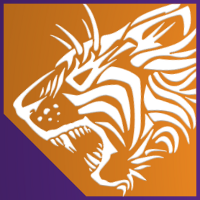 Dante Stewart
RS Fr. Defensive Back
#48 5-8, 185
Swansea, SC
View Full Profile that ended with Stewart's helmet rolling on the Death Valley grass.
Along the way, he caught seven passes for 120 yards, ending his spring with Clemson head coach Dabo Swinney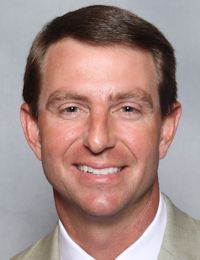 Dabo Swinney
Head Coach
View Full Profile calling Hopkins the MVP of the spring.
Considering that he already has 124 receptions for 1,615 yards and nine touchdowns in his Clemson career, an improved Hopkins has to be a scary thought for opposing defensive coordinators.
Hopkins said that the physical part of his game comes from a desire to be the best and credited Clemson's strength coaches for helping him become a better player.
"I bought into everything the strength and conditioning coaches were telling me and what the coaches were telling me," Hopkins said. "I knew I wanted to be a great player, not just a good player. I saw what I had to do. I am not where I want to be, but I am getting better. It was going through the workouts, buying into it, being there, and working hard."
Davis, who was taught a lesson for much of the first quarter, might disagree that Hopkins hasn't arrived, but the Daniel product smiled after the game and said it will only make all of the defensive backs better.
"Cortez is going to be able to help this team," Hopkins said. "Going up against us is only going to help him, and he is going to be a great defensive back. It just makes us all better."
His offensive coordinator, Chad Morris, said that Hopkins is one of the more consistent players on the team.
"He's one guy, you talk about consistency, he has consistency," Morris said. "That's one thing we've got to have. To take the next step as a program, be a consistent, competitive, top-10, 15 type of program, you have to consistently perform, consistently win."
The man tasked with distributing the football to all of the playmakers, including Hopkins, is quarterback Tajh Boyd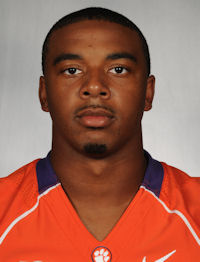 Tajh Boyd
RS So. Quarterback
#10 6-1, 225
Hampton, VA
View Full Profile . Boyd gave Hopkins the ultimate compliment when discussing the rising junior.
"He is a baller. Just a baller. He's out there making plays," Boyd said. "He'll catch a ball in traffic and spin out of it, go get some yardage. I'm just proud of the way he's been working. Out of all of the guys, I feel like he's most focused, more responsive to things."
Boyd said that Hopkins is putting the entire package together at just the right time.
"Now it's more of everything coming together," Boyd said. "More of him preparing more. Preparing better. When we're out there, we don't even have to look at each other sometimes. We know what the other is going to do. What I'm going do to. All those things are going to build in the offseason. I'm excited about where this is headed."
I asked Hopkins in the hallway outside of the Clemson locker after the spring game if he was going to set any number goals for his season, and his response left little room for doubt about his priorities.
"I don't worry about numbers," he said. "I worry about wins."
He then said he feels blessed to be a part of such a talented group of receivers, and he sees the promise the upcoming season might bring.
"We're a very talented group of receivers," he said. "You mix Jaron (Brown) in (with Watkins, himself, Charone Peake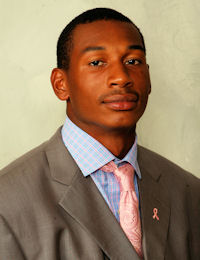 Charone Peake
Fr. Wide Receiver
#19 6-3, 205
Moore, SC
View Full Profile , Martavis Bryant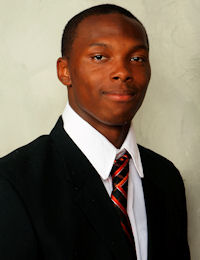 Martavis Bryant
Fr. Wide Receiver
#1 6-5, 205
Calhoun Falls, SC
View Full Profile and Adam Humphries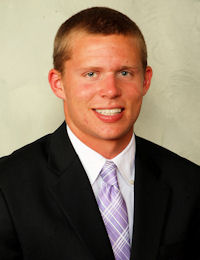 Adam Humphries
Fr. Wide Receiver
#13 6-0, 190
Spartanburg, SC
View Full Profile ) and it's hard to stop us, we have so many weapons. It's Chad Morris and his offense. Last year guys were going out there thinking more, but this year they're playing on top of abilities. It's almost unstoppable."
He then ended the interview by saying his improvement this spring doesn't mean he or the offense will quit working and trying to get better.
"We're never going to be perfect," he said. "Coach Morris tells us that, and we've got plays we know we can work on improving. With the egos we have, when guys are going good, we always feel like we can do better. There's always room for improvement."