| | |
| --- | --- |
| Kelly adds more job titles to resume | |
---
| | |
| --- | --- |
| Friday, January 20, 2012, 12:19 AM | |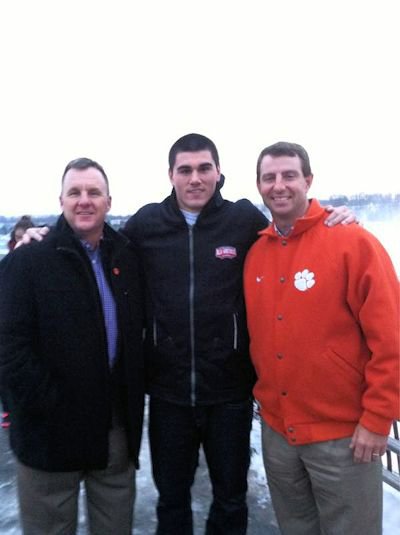 In the space of 10 months, Chad Kelly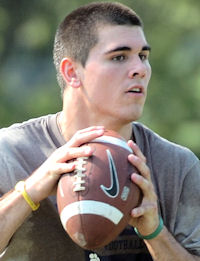 Chad Kelly
Quarterback
6-3, 205
Buffalo, NY
View Full Profile has gone from your everyday high school student and football player whose claim to fame was being the nephew of former NFL great Jim Kelly to a well-known and nationally-recognized quarterback recruit for the Clemson Tigers.
He now can add tour guide and rapper to his resume.
The 4-start Buffalo (NY) St. Joseph's standout and Clemson commit has already had a busy week, hosting Tiger head coach Dabo Swinney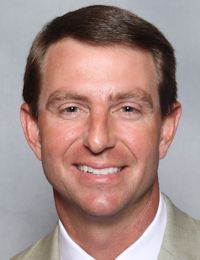 Dabo Swinney
Head Coach
View Full Profile and offensive coordinator Chad Morris on Monday while recording a rap song Wednesday evening.
It was while hosting his future college coaches on Monday, however, that he had to play the part of tour guide and turn the tables on the coaches, acting the part of host.
"We didn't have school, and they came right to the house," Kelly told TigerNet Thursday. "And then we went right to Niagara Falls. They wanted to see it because neither one of them had ever been there before. They were taking pictures, and there were only about three other people there because it was cold and it was snowing."
He said that when the group returned to the Kelly household, the entire family came in to meet the coaches.
"It was good. My Uncle Jim came down, and so did my Uncle Dan, who has been down to Clemson a few times," he said. "We had a great time just talking to each other and everybody was enjoying their time together. They told me to just be ready, and be ready to compete as soon as I get there. They told me they wanted me there competing from day one, because anything can happen."
Kelly, who hopes to enroll in Clemson in mid-May for the Summer I session, said he understands that supplanting starter Tajh Boyd would be a tall order for any player, especially a true freshman. He said he really doesn't have a preference on whether he redshirts or not – he just wants to get better and push Boyd to get better.
"Whatever the coaches feel like, I am ready to do," he said. "Tajh had a great season and led this team to the Orange Bowl. If something happens – and I hope it doesn't – I want to be ready. But they [the coaches] want me to push Tajh so that he is getting better, and they want us to really push each other so that we both get better. I like Tajh – he is a cool dude and like a big brother to me."
Kelly then said that his week took another strange twist when a well-known Buffalo-area rapper contacted Kelly, told him he had written a song about the quarterback, and asked him to come into the studio to help record the song.
"This rapper here in Buffalo told me he wanted me to be the next Sammy Watkins," Kelly said. "So he said, 'Let's get this song out' and we were recording that last [Wednesday] night. He said he would finish it soon, and then we can hopefully make a video."
Kelly then agreed that he has come a long way in 10 months.
"It has been great, and I just thank God that He has put me in this position," he said. "I am so blessed to have this kind of athletic ability. But all of this stuff – none of it would have happened without my teammates."