---
| | |
| --- | --- |
| Monday, August 29, 2011 2:43 PM | |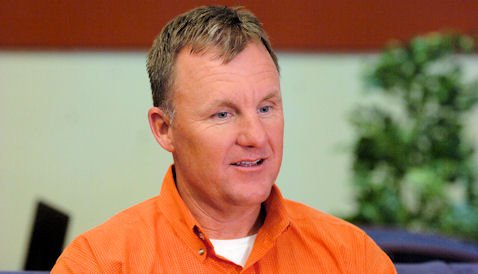 CLEMSON – Game week is finally here, and even though Clemson fans are excited and ready for Saturday to get here, new offensive coordinator Chad Morris might be even more excited.
He met with the media in the WestZone Monday morning and said he is ready to see what his offense can do in a game situation.
"It's finally here. Coming out of fall camp, I feel good about where we are, without a doubt," Morris said. "We're so much further ahead than I thought we would be, but that doesn't mean a whole lot, right now at this stage. It's one thing to be able to execute out on the practice field. What are you going to do when there are 85,000 people out there screaming and hollering? As a play caller, we've got to do a really good job in making sure that we put them in a situation early on, to be successful.
"I feel really good coming out of fall camp. We're healthy. We've grasped the offense and advanced at a pace that I didn't know we could get to. A lot of that is credit to what we did this summer. They're hungry. There's no doubt about that. I think, without a doubt, we're in a situation that I'm excited about. I know they're excited to erase that bad taste in their mouth that they had from last year. "
He said he feels like the offense is further along than he thought it would be, but he wants to see how some of the younger players respond to a pressure situation.
"We're so much further ahead than I thought we would be," he said. "It still doesn't mean we're going to take everything into this game. You still have to go back and execute what you do. You've got to get good and hang your hat on something. They've done a great job of executing.
"What we've asked them to do is just now in a pressure situation. How are you going to respond? You've got so many young players out there. That's going to fall back on me, as a play-caller, especially early in the game. You try to keep it as simple as you can and really thrive on what we do. That's kind of the way I've always been, in that regard. "
Morris said the offense won't be fully functional until the players feel comfortable enough with the offense to react and not think every play through, and that includes quarterback Tajh Boyd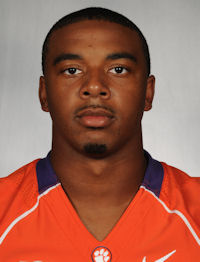 Tajh Boyd
RS So. Quarterback
#10 6-1, 230
Hampton, VA
"During practice and our scrimmages that we've had, which is all we can do, simulate as much game-type environment as possible - he's [Boyd] done a really good job," Morris said. "The verdict is still out. We've still got to perform. That's not just Tajh. That's everyone. They're excited. They're going to be ready to go Saturday, without a doubt. It's just a matter of making sure they understand what we're asking them to do, what the game plan is. I try to tell them that I don't want them thinking Saturday. I want them playing. That's on our shoulders and how we prepare them this week."
The Tigers face Troy in the opener and Wofford in week two, and Morris said he hopes he can keep portions of his playbook in reserve for the three-game stretch that sees Clemson play Auburn, Florida St. and Virginia Tech.
"From what we've installed already in fall camp, there are things we've got. If we've got to have, we'll use them," he said. "You still have to create your identity, but we don't have that yet, because we haven't played a game. We're going to come out, play, do what we do. You hope, you've got a calendar through the course of the season, you're able to add your staff as you work through, add a little bit more to your offense each week. Right now, we're starting from scratch, essentially. We'll have stuff if we need it, but there's stuff we don't want to bring into the game plan - it's because of what Troy does and doesn't match up to it."
He was asked what he wants his team's identity to be and he said physical.
"I want our identity to be physical football," he said. "We've got to play that way and you've heard me say that since I got here. We've got to be a physical football team - physical in the run game, physical in the pass game. We want to be known for a physical team, a physical offense. In order to do that, you've got to come out and establish yourself, establish your run, establish your play-action passes. You look at it in that regard and I want our identity to be that of a very hard-nosed football team."
*Morris was asked about scripting plays, and he said he will script the first nine plays.
*He was asked what concerns him the most heading into Saturday, and he said he hopes they don't forget everything they've learned.
"When they step out there, is it going to be a complete glaze over where they've forgotten everything that we've said and done since August 5th? Or, is it going to be, 'here we go?' I don't know that. I can't answer that right now. I've talked to Tajh about that. I know what he can do in practice. All you can do is prepare them. They're going to prepare themselves. They're working hard, watching film on their own. They're going to be ready. They're going to perform. They're excited. Again, they're hungry. They're ready to get that taste out of their mouth. "
*Morris said he has seen a lot of Troy on film over the past year.
"I had a chance to watch them on film several times last year," he said. "They're very talented, fast, traditionally known for knocking off BCS schools. We played Oklahoma State last year, the week after they played them. They took Oklahoma State to a 38-31 ball game. They're a very physical team. They run really well, defensively. Obviously, their coaching staff has been together for a long time. Several of their players are really good, from a defensive line standpoint and linebacker.
"This is going to be a big ball game for them. Obviously, this is their first game. It's against a BCS opponent. Knowing, coming from Tulsa, when we went to Notre Dame last year, I knew how much motivation our players had going into that environment and what we were playing for up there. That's things I'll be sharing with our offense. I know Coach Swinney's talked to the team about that. This is a very dangerous football team."
*The running back rotation has Andre Ellington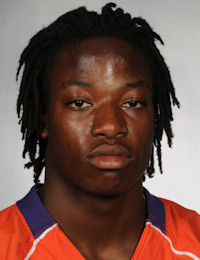 Andre Ellington
RS Jr. Running Back
#23 5-10, 190
Moncks Corner, SC
View Full Profile starting, followed by D.J. Howard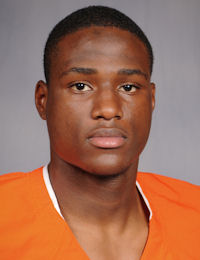 D.J. Howard
RS Fr. Running Back
#22 5-11, 190
Lincoln, AL
View Full Profile and then Mike Bellamy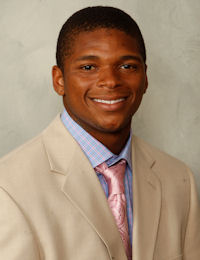 Mike Bellamy
Fr. Running Back
#5 5-10, 187
Nocatee, FL
View Full Profile . Demont Buice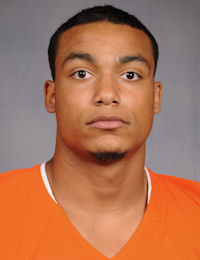 Demont Buice
RS Fr. Running Back
#24 6-0, 220
Gadsden, AL
View Full Profile is still questionable with a foot injury.
*Morris said that backup quarterback Cole Stoudt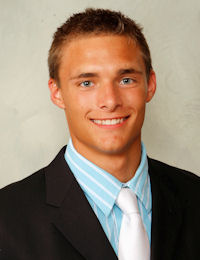 Cole Stoudt
Fr. Quarterback
#8 6-3, 195
Dublin, OH
View Full Profile gets a lot of reps in practice.
"He gets quite a bit of work at practice. He gets all the work with our seconds and getting him ready to go," he said. "He's in the film room and studying. Again, he's a student of the game. He's a young man, obviously, that we don't want to use. If we've got to use him, he'll be ready. It'll be interesting to see how big his eyes are Saturday when he steps out there. He'll be ready to go. He's a good one for us. "
However, he won't script the true freshman into the gameplan.
"We don't want to script him into the game," he said. "He'll get his reps in practice. From that, point, who knows how it works out? Hopefully, we get a chance to play him in every game, but there are no guarantees."