| | |
| --- | --- |
| Clemson offers Michigan OG | |
---
| | |
| --- | --- |
| Tuesday, February 28, 2012, 4:25 PM | |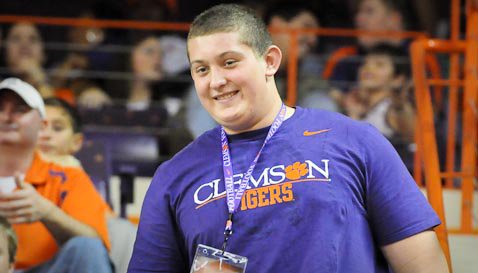 When offensive lineman Cameron Dillard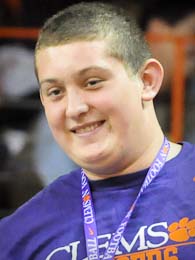 Cameron Dillard
Offensive Guard
6-3, 295
Canton, MI
View Full Profile looks across the line of scrimmage at the end of the third quarter and sees fear in his opponent's eyes, he knows it's time to finish the job.
He has learned to recognize that look of defeat in the eyes of defensive linemen.
"I'm my own person and I don't really pattern my game after anyone," Dillard told TigerNet Tuesday afternoon. "I just like to finish people off and hammer them down for four quarters. I know when I can look in a guy's eyes at the end of the third and see they are ready to give up that it's time to bring the pain."
The 6-3, 285 pound, 4-star offensive lineman from Canton, Michigan, hopes to continue seeing fear in opponents' eyes, and the Tigers have offered him that chance as he picked up an offer from Clemson when he got out of school Tuesday afternoon.
Clemson offensive line coach Robbie Caldwell emailed Dillard Tuesday morning asking him to call when he got out of school so that he could deliver the good news.
"Coach Caldwell emailed me asking me to give him a call after I got out of class," Dillard said. "I called him as soon as class was over at 2:15. He told me that they were watching some of the freshmen offensive linemen go through conditioning drills and then they watched film on me. He said that the entire staff agreed that they had to offer me."
Although he was unable to talk to Coach Swinney, he plans to touch base with the Tiger's head coach this evening.
"I was going to talk to Coach Dabo, but when I was on the phone the athletic director called in, so I didn't get to speak with him," Dillard said. "I'm going to call him back either later this evening or tomorrow night."
Dillard has had a whirlwind couple of weeks picking up offers from Florida, Arkansas, Cincinnati, Missouri, Miss. St., Virginia Tech, Oregon and West Virginia. He has 19 overall.
"It has definitely been a rollercoaster," Dillard said. "It's a great feeling and I'm just blessed to have this opportunity. I don't really have any favorites right now because I'm just trying to take it all in with my family."
While he doesn't have any visits scheduled for the spring or summer just yet, a visit to Clemson will probably happen when he comes to visit his grandparents.
"My grandparents live in Beaufort (SC) and I will be down to visit them over the summer," Dillard said. "I will probably make a trip to Clemson while I'm down there."