TigerNet

is the oldest and largest Clemson Community online with 150,757 members, 56,196 news articles and 28M forum posts.
Clemson vs. Kent State
Clemson, SC - 9/2/2017
56 - 3 W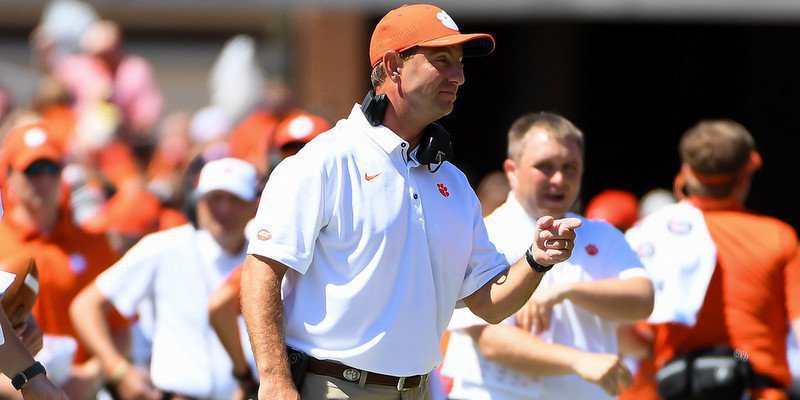 Monday morning thoughts: Wild weekend was fun, but now Auburn comes calling
What a weekend of college football. It's just past 11:30 p.m. on Sunday night, and what started with Ohio St. and Indiana Thursday night continued all weekend and ended with two compelling games late Sunday night – Virginia Tech's win over West Virginia and UCLA's epic comeback win over Texas A&M.