| | |
| --- | --- |
| Swinney comments on Watkins, suspension of Battle and other injuries | |
---
| | | |
| --- | --- | --- |
| Sunday, September 22, 2013, 7:00 PM | | |
Clemson head coach Dabo Swinney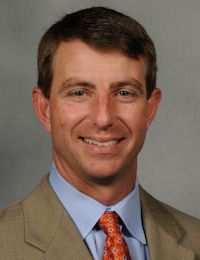 Dabo Swinney
Head Coach
View Full Profile said Sunday that defensive tackle Carlos Watkins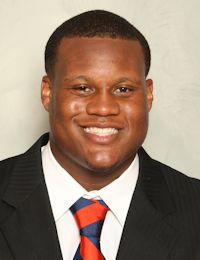 Carlos Watkins
So. Defensive Tackle
#94 6-3, 300
Mooresboro, NC
View Full Profile should be okay after the sophomore from North Carolina was injured late Saturday evening in a car accident that claimed the life of a closer personal friend of Watkins.
Swinney said that he had spoken with Watkins, and that was Watkins was "very fortunate" to escape serious injury.
"We're very fortunate that Carlos Watkins is OK. He was in a very serious car wreck last night, a scary situation for him, but fortunately he is okay," Swinney said on his Sunday evening teleconference. "Hopefully he'll be back here tomorrow. There was a fatality as a part of the crash. He was not the driver. He was a passenger. Really tough situation for him right now.
"Hopefully he'll be back maybe tomorrow and we'll put our arms around him and help him get through this. I talked to him this morning. He's fine. They think he's fine. He was kind of compressed in the car for like two hours before they could get him out. They kept him last night for observation. He was doing pretty good from an injury standpoint. He's very fortunate."
However, the Tigers have lost linebacker Kellen Jones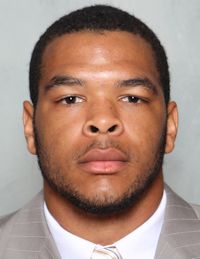 Kellen Jones
RS So. Linebacker
#52 6-1, 215
Houston, TX
View Full Profile for the season after he tore his ACL during Thursday night's game.
"As for injuries, Kellen Jones, a very talented young player who was going to emerge through the season, is out now (ACL), so we'll lose another great player there," he said, then added that the staff didn't know whether Jones would qualify for a medical redshirt. Jones has already redshirted once.
Other notes
On N.C. State
"It was a hard-fought game on both sides. I'm really proud of our team for being resilient and overcoming some mistakes and finding a way to win. It's tough to go on the road and win especially against an undefeated team with a lot of confidence. A great game for us to learn and grow from. We made a lot of mistakes especially offensively but those are correctable.
Players of the game
"The players of the game were Vic Beasley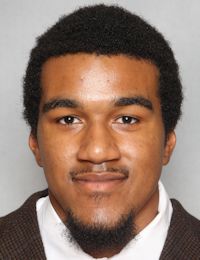 Vic Beasley
RS Jr. Defensive End
#3 6-3, 225
Adairsville, GA
View Full Profile on defense and Tyler Shatley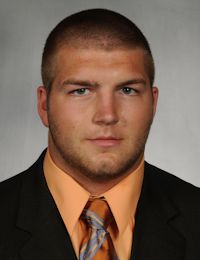 Tyler Shatley
Gr. Offensive Guard
#62 6-3, 295
Icard, NC
View Full Profile on offense. Tyler was outstanding. A lot of good things as far as putting pressure on the quarterback. We did a great job on third down. We did a good job with the turnover margin but the disappointing things were execution offensively, but all are very correctable. I was pleased with Chandler Catanzaro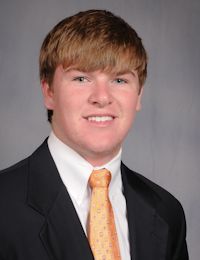 Chandler Catanzaro
Gr. Punter / Kicker
#39 6-2, 195
Greenville, SC
View Full Profile , our special teams player of the game. His ability to put it between the pipes in critical situations is a difference-maker for us. A great night for him to become our all-time leading scorer, too."
The inconsistency of the offense
"That's football. We've done a lot of good things. We're 3-0. There was a point in the game where Tajh Boyd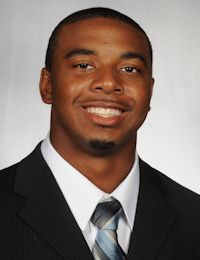 Tajh Boyd
RS Sr. Quarterback
#10 6-1, 225
Hampton, VA
View Full Profile just turned it on and played great down the stretch. But it wasn't just him. We had mistakes at critical times at all positions. It was on the simplest things that we do. We've just got to teach and learn. The good news is that we were still able to win the game. We're still 10-of-19 on third down. We did not play our best offensively by any stretch. That's football. Our first group probably didn't have as much continuity as we'd like. Gifford Timothy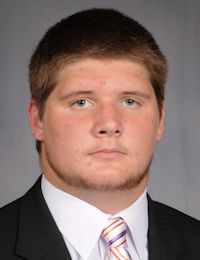 Gifford Timothy
RS Jr. Offensive Tackle
#70 6-6, 310
Middletown, DE
View Full Profile gets banged up and he was out, too. I don't have any doubt that this will be one of the best offenses we've had here."
The suspension of Isaiah Battle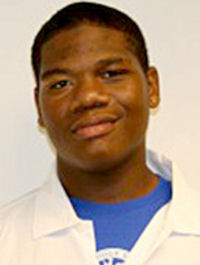 Isaiah Battle
So. Offensive Tackle
#79 6-6, 280
Brooklyn, NY
View Full Profile
"Total embarrassment to this program. That can't happen. The only thing positive that I can say is a lot of times when you have an issue with someone who's in the wrong, that person is defiant. But he wasn't that way. He was immediately remorseful and felt bad about it. But you can't take things back. Just a poor, poor decision and a classless act on his part. He'll definitely be out this ballgame and he'll be disciplined the whole practice and every practice the next five days. Hopefully he'll learn and grow from it. I think he already has. He can't ever make that mistake again, not here at Clemson."
Giff Timothy's concussion
"We don't know where it happened. He was kind of out of it. We got him out early. I thought he was just having a bad night but he got dinged in the head. He was in on Friday. I talked to [trainer] Danny Poole and he said he's got symptoms of a concussion. We don't know his status for this weekend. If he can't go, Shaq Anthony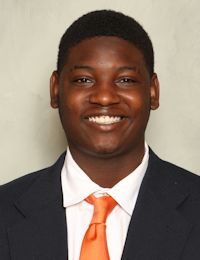 Shaq Anthony
RS So. Offensive Tackle
#76 6-3, 265
Williamston, SC
View Full Profile would step in at right tackle, especially with Battle being out."