| | |
| --- | --- |
| Sunday Dabo teleconference | |
---
| | |
| --- | --- |
| Sunday, September 18, 2011, 7:08 PM | |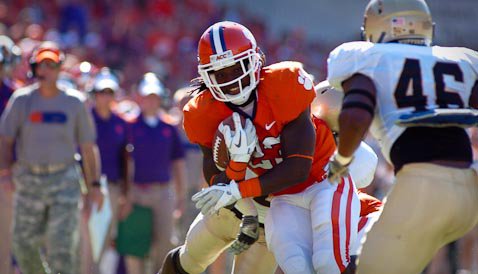 CLEMSON – Clemson head coach Dabo Swinney said on his weekly Sunday afternoon teleconference with the media that he was happy to be 3-0, but also understands his team still has to get better, especially with ACC Atlantic foe Florida St. coming to town next weekend.
"We're on the right track. We're happy to be 3-0, but we have a lot of work to do," Swinney said. "This weekend starts conference play for us, and that's what it's all about. If we can win our division, we have a chance to play for a conference title. It's a very big game from that standpoint.
"We have a lot to learn from yesterday's game. We're still giving up too many plays on defense. That's really hurting us right now. Offensively, we did a lot of good things, but we still have to improve the knowledge of some of our players. And to be honest, we left a lot out there, still. We have yet to play our best game. "
Swinney said several players are battling injuries.
"From an injury standpoint, [left guard] David Smith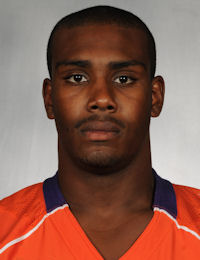 David Smith
RS Sr. Offensive Line
#73 6-5, 315
Greenville, SC
View Full Profile is on the fast track," Swinney said. "We're hopeful he'll be back. Andre Ellington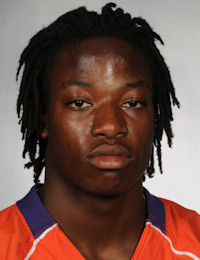 Andre Ellington
RS Jr. Running Back
#23 5-10, 190
Moncks Corner, SC
View Full Profile tweaked his hamstring, as did Mansa Joseph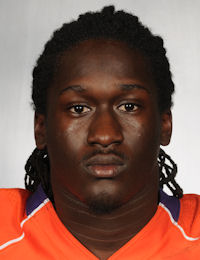 Mansa Joseph
RS Sr. Defensive Back
#35 5-11, 205
Salters, SC
View Full Profile and Darrell Smith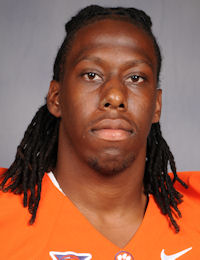 Darrell Smith
RS So. Tight End
#84 6-3, 235
Gadsden, AL
View Full Profile . We're hopeful all three of those guys will be back. All those guys should be fine. I think David Smith is the most questionable just because he's coming off surgery. "
The Seminoles are coming off a 23-13 loss to No. 1 Oklahoma, and Swinney said it shouldn't be hard to get motivated for their division rival.
"I don't think it's really hard when you have Florida State," he said. "Maybe if you were playing a non-conference opponent, but for us, we stay focused on our goals. FSU is a huge rival for us. It's a big game for our players and fans. They're the Atlantic Division champs. If you want to have a chance to be the champ, you have to knock the champ out. "
Other highlights
On conference expansion
"I haven't read anything or heard anything. I didn't know anything was official until Tim Bourret told me a little bit ago. I've been in a cave grading film. I haven't had a chance to even catch up on it at all. I don't know much about Pitt or Syracuse. I know they're great programs. I'm just not real concerned about it at this point. Other people are making those decisions. I'm focused on Florida State."
On the return of receiver Joe Craig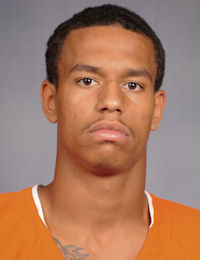 Joe Craig
RS Fr. Wide Receiver
#81 5-10, 160
Gaffney, SC
"I'm pleased with the progress he's made. He's behind the eight-ball a little bit, but he can help us. He's incredibly fast, he's tough and I think at some point he'll show up for us. He'll be limited this week. He's got a family situation he'll be working with Monday and Tuesday, so he'll be out a couple of days. But as we move forward, I feel like he'll have an opportunity to make a contribution."
On the work of Brandon Thomas

Brandon Thomas
RS So. Offensive Line
#63 6-4, 300
Spartanburg, SC
View Full Profile , who stepped in for Cloy
"All those guys [offensive line] graded a winner. We came down hard on them last week. Protection was good. As the game went on, our guys got stronger. Literally to have the ball 18 plays against the defending national champion, that's dominant offensive line play. Brandon in particular, I cannot say enough good things about him. It was great to see him respond with his opportunity. A lot of other guys responded when they got their opportunities, too."
On injury to receiver Stanton Seckinger
Stanton Seckinger
Fr. Wide Receiver
#81 6-5, 200
Isle of Palms, SC
View Full Profile , who was injured running down The Hill
"I didn't know anything about that until this afternoon. He'll be okay. He just rolled his ankle."
On preparing for FSU starter E.J. Manuel or two QBs
"I'd be surprised if we didn't see Manuel. They'll do what they do, regardless. They'll run their offense. Looked to me like Trickett was a pretty good player. He threw the ball well. I know he's a very talented player, having watched him in high school. He's been around ball his whole life. Whomever they put out there will be very well prepared to run their offense."
On Top 25 ranking
"Really doesn't matter. I didn't know that either until five minutes ago. It's irrelevant. Unless they're going to cancel the season right now, it doesn't matter. Just like last week, we weren't ranked but it didn't matter. At the end of the season, where we are, that's all that matters."