| | |
| --- | --- |
| Can Lee take Clemson to Omaha? An opposing coach speaks out | |
---
| | | |
| --- | --- | --- |
| Friday, June 19, 2015, 8:07 AM | | |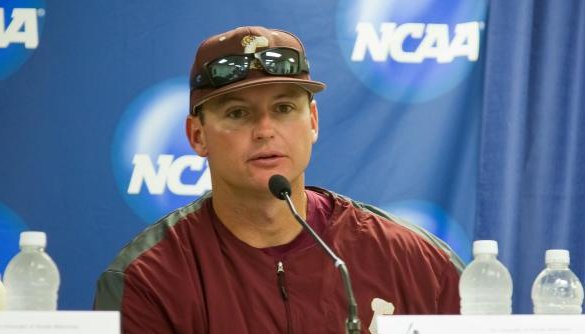 The announcement was made Thursday that Monte Lee

Monte Lee
Baseball Head Coach
View Full Profile was the new face of the Clemson baseball program leaving his alma mater after seven years and four NCAA Tournaments, answering a question that has been hanging over the program since the dismissal of Jack Leggett

Jack Leggett
Baseball Head Coach
View Full Profile .
Lee's hire now brings other questions to the table, and TigerNet reached out to a competitor of Lee's in the Colonial Athletic Association – Elon's Mike Kennedy – to get Kennedy's opinion on the newest Tiger. Kennedy has been at Elon for 19 seasons and is one of the most respected coaches in this part of the country, and Kennedy said he was excited to see Lee get an opportunity with the Tigers.
"I've known Monte for a long time, and I know the great job he has done at the College of Charleston and at South Carolina prior to getting that job," Kennedy said. "I am just happy for Monte. I think the world of him. He's a great coach, a great man and a great person. I am just ecstatic for him and excited for him and I know he can't wait to get going over there."
Kennedy said that Clemson fans will soon learn to recognize that Lee – and by extension his players – will do things the right way.
"Number one, what stood out was their professionalism. It was unbelievable how professional he was at all times, win or lose and no matter the score of the game," Kennedy said. "It didn't matter, you had the same old Monte. With his players, what stood out was just how hard they played. They seemed to enjoy playing the game and the score didn't dictate how they went about things. I have used his club many times as an example to my club in pointing out certain things and showing them how we want to do things. Monte was a guy that got them to play hard and they did it the right way all the time."
One criticism of Leggett from many fans was that Leggett's teams appeared to play tight in big situations, and Kennedy said Lee doesn't have that type of personality.
"He and I are pretty good friends and we've known each other since he was with the Gamecocks," Kennedy said. "A perfect example of the kind of person he is - this year we were down at his place playing, and we get into a rain delay and we're sitting in the dugout and he's texting me about turkey hunting. Those are the kinds of things that he does. Yes he is a coach that is committed and wants to win with everything he has, but he is a person at the same time. We are trying to win games and he is talking about turkey hunting. That is just the kind of guy he is. He keeps it light and keeps it real and is just as good a guy off the field as he is on it."
Kennedy then said he thinks Lee will be successful with the Tigers.
"It's Clemson University, and it's the highest level. It's what a lot of coaches try to get to," Kennedy said. "When you get into this profession you want to get to a place like Clemson, there is no question about that. I know what he wants to do - he wants to get to Omaha and he wants to do that on a regular basis and I know he feels like at Clemson he can do that. You don't want anybody in that job that doesn't feel that way. I know Monte feels that way and he will work every day towards that goal and hopefully Clemson will attain that as soon as possible."