| | |
| --- | --- |
| Clemson recruiting on a roll, and camp hasn't even started | |
---
| | |
| --- | --- |
| Saturday, June 7, 2014 10:24 AM | |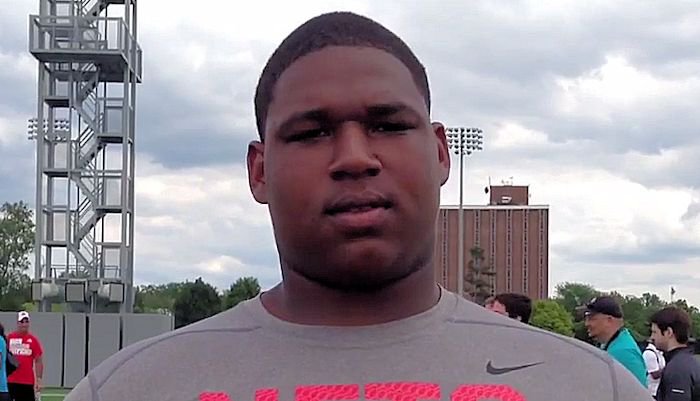 I had to laugh a little earlier this week when of the posters on our board woke up, noticed that no one had committed to the Tigers by 10 a.m., and queried, 'What? No commitments so far today? What is wrong with our coaches?"
That tongue-in-cheek statement is indicative of the satisfaction a lot of Clemson fans feel right now as they can scroll down any of the recruiting websites and see the Tigers firmly entrenched in the top nationally. The Tigers have 18 commits already on board (19 if you count grayshirt Jalen Williams), and there are 11 4-stars and one 5-star included in that number.
According to ESPN, the Tigers have also landed nine of the players listed on the ESPN 300 and we haven't even had head coach Dabo Swinney

Dabo Swinney
Head Coach
View Full Profile 's high school camp, which begins next week. The week of camp and the few weeks after camp are typically a boon time for Clemson recruiting.
Oh, how times have changed.
Two years ago, my email would fill up a lot of days with people asking the same question: What is wrong with Clemson's recruiting? Heading into Swinney's camp two years ago– on June 7th in fact – the Tigers had just six commitments on the board and people were wondering if the Tigers would be able to play catch up with the big boys.
Three years ago, the Tigers had just four commitments heading into Swinney's camp – Shaq Lawson, Germone Hopper, Patrick DeStefano and Jay Guillermo. However, players like Cordrea Tankersley, Bradley Pinion, Chad Kelly and Ronnie Geohaghan followed suit during the camp cycle and recruiting was off and running.
With 18 commitments already on board, and with Swinney's camp set to start Monday, will the Tigers add more to the fold? The Tigers are expected to take somewhere around 25 in this class, so space is filling up and if there are players who see that a spot might be disappearing, you could see even more dominoes begin to fall.
TigerNet spoke with Thad Turnipseed - Clemson's Director of Recruiting/External Affairs – earlier this spring and he said that teams should get used to seeing big numbers in their signing classes by the time summer rolls around, and that the busy summer kicks off by hosting top-flight recruits at the spring game.
"The past four or five years, recruiting has changed and the timeline has changed," Turnipseed said. "It has moved up six months. A lot of the commitments are made starting in the spring and during the summer. Most major schools are having 60 to 70 percent of their commits done by the summer. So the spring game is kicking off the summer. You bring in the guys you really want for next year, and you bring them into the spring game."
Turnipseed said that the spring game acts as a launching pad for the summer camps.
"Following the spring game, you go right into the summer camps. That is really the first time you can see them, feel them, put your hands on them and learn about the kid you are about to offer," he said. "The spring game can get more kids to your camps, which is crucial. It really helps us kick off recruiting for the spring and the summer. "
The high school camp will have two sessions next week – June 9-11 and June 13-15. We will be on hand for both sessions with plenty of observations and picture galleries.
A couple of players that we will be watching closely are 5-star defensive tackle Tim Settle

Tim Settle
Defensive Tackle
6-3, 305
Manassas, VA
ESPN:


View Full Profile (Manassas (VA) Stonewall Jackson) and 4-star RB Ray-Ray McCloud out of Tampa (FL) Sickles. Settle tweeted Thursday that he was taking a visit to Clemson this summer, and we learned late Friday that Settle would be traveling to the camp with Clemson commit Chad Smith

Chad Smith
Outside Linebacker
6-4, 215
Sterling, VA
ESPN:


View Full Profile . That's huge.
McCloud might be one of the top prospects left on Clemson's board. He has flirted with both Florida and Florida St. and several experts think those two schools have the inside edge. However, McCloud is good friends with recent wide receiver commit Deon Cain

Deon Cain
Athlete
6-2, 200
Tampa, FL
ESPN:


View Full Profile , and he was in attendance when Cain committed to Clemson last week. He will be on campus next week for at least one day of camp.
We will have more on who will be in attendance at camp later on, but with 18 commitments on board and several top prospects in town next week, the coaches will certainly be selling the fact that space on the commitment board is dwindling. It should be fun to watch, and it's a lot different than two or three years ago when Clemson fans fretted about the lack of numbers.