| | |
| --- | --- |
| Thoughts on Clemson's whirlwind week of recruiting | |
---
| | |
| --- | --- |
| Tuesday, June 19, 2012 6:31 PM | |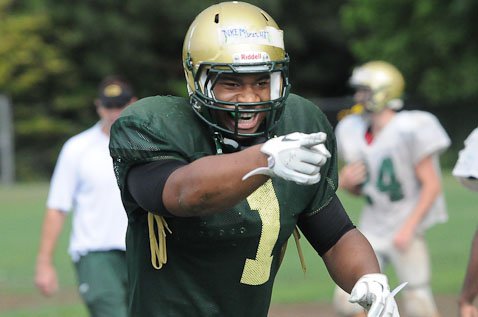 CLEMSON – It has been a whirlwind week for Clemson recruiting, and that's putting it mildly.
I wrote a little over a week ago that all of the people who were worrying about Clemson recruiting needed to just be patient and wait until after Clemson head coach Dabo Swinney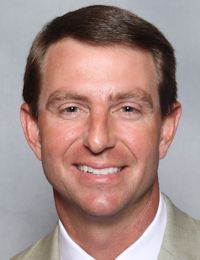 Dabo Swinney
Head Coach
View Full Profile 's camps, and that all it took was for one domino to fall before the others started to follow.
I guess I could feel a little like Nostradamus today, especially after defensive end prospect Dane Rogers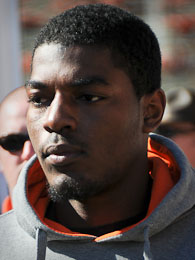 Dane Rogers
Defensive End
6-3, 245
Crest, NC
View Full Profile gave his verbal this morning, but it actually wasn't hard to see this flurry coming, especially after what happened a year ago when both Chad Kelly and Travis Blanks announced.
A week later, Clemson has added five commitments for 2013 and three more for 2014, a total of eight in just the last week. Not only does Swinney have to be pleased with the recent haul, but defensive coordinator Brent Venables has to be extra happy with the additions he has received on his side of the ball – No. 1 recruit Robert Nkemdiche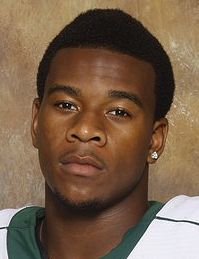 Robert Nkemdiche
Defensive End
6-5, 265
Loganville, GA
View Full Profile , top five defensive end Elijah Daniel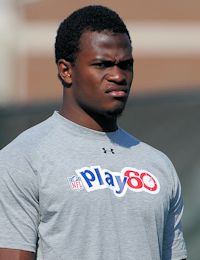 Elijah Daniel
Defensive End
6-4, 255
Avon, IN
View Full Profile , Rogers and cornerback David Kamara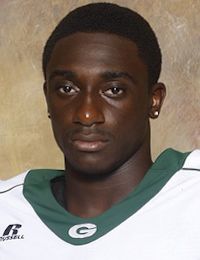 David Kamara
5-11, 185
Loganville, GA
Swinney had already started building a solid collection of defensive talent before the arrival of Venables – who can't wait to watch Carlos Watkins this season? – but the talent that is beginning to accumulate on the defensive side of the ball has to be getting downright scary for opponents.
Of course, you know that once Swinney gets prospects on campus, he has proven to be one of the best closers in the business. In fact, in thinking about how good of a salesman he is, it reminded of those guys that used to go door-to-door back in the day and sell encyclopedias and vacuum cleaners. There were actually some that made a living out of knocking on doors and making people believe they had to have what they were selling.
Swinney has become just that good in drawing in recruits and their parents and getting them to buy in to what he is selling – namely the Clemson brand, which has taken a hit over recent years. However, he is slowly but surely rebuilding it to the point that the Tigers could actually contend – in my opinion – for a national title in 2013.
And in speaking on Swinney, I have noticed a change in him over the last year or so. At his camp this season – at least the parts we were able to attend after the rules changes – he was more of the CEO than he has been in the past. He was a presence, talking to high school coaches and parents, shaking hands where he needed to, but he left the coaching to his coaches while he oversaw the operation. I think he finally feels like he has the right coaches in place and he is going to let them coach and do their job.
*Speaking of Blanks – he was at camp on Sunday and he looked different than he did when I saw him in January. He has actually gained 15 pounds of muscle (up to 198 from the 183 he was when he arrived), has very little body fat, and is maxing out his bench press (one rep) at 350 pounds. I can't wait to see him in the fall. He is going to be playing that nickel-SAM position, helping in run support but also playing corner or safety.
*I wasn't too surprised to see 2013 prospect Jayron Kearse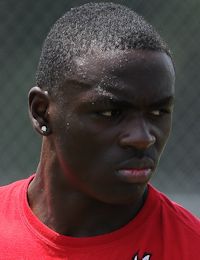 Jayron Kearse
Athlete
6-4, 195
Fort Myers, FL
View Full Profile de-commit from Miami after visiting Clemson last week. Going to a camp like Clemson held – and talking to the Clemson coaches – probably gave him a lot to think about. He might never end up at Clemson, but I am sure it made him think about his early commitment to the Canes. He was a defensive star at the camp – he jumped out at me in this camp like Blanks did a year ago.
*I actually laughed at all of the comparisons that came out after the Nkemdiche commitment, comparing him to South Carolina's Jadeveon Clowney. First off, they are two completely different body types and their games are different. Clowney is all kinds of special – his long arms and 6-6 frame and speed make him a speed-rushing nightmare on the edge for defenders.
However, Nkemdiche combines that speed-rushing threat with the ability to play inside as a tackle if needed and become a run-stuffer. He is going to play in short-yardage situations on offense, and I have no doubt he could play linebacker.
The two will wind up playing the same position in college, but the different body types and different skill sets make it ludicrous to compare them. The position and the fact that they are both considered number ones make it easy to try and compare them, but it would almost be like trying to compare running backs Chris Johnson of the Titans and Adrian Peterson of the Vikings. Both are studs at the same position, but different styles of play.
Also, a lot of those people have never seen both players live and in person, while I have. And while the process of naming one player "No. 1" above all others is certainly more about opinion than fact, Nkemdiche is the real deal, folks. I went to the watch his practice and work out, and it took me about five seconds to realize this kid was a special, special talent with an almost freakish skill set.
Another comparison that people make for Nkemdiche is former Clemson defensive end Da'Quan Bowers, now playing for Tampa Bay. In the opinion of one coach I talked to last week, Nkemdiche is far and away ahead of where Bowers was at that age. If I had to make a comparison for Nkemdiche, I would almost have to say Courtney Upshaw, the former Alabama star who is now a Baltimore Raven. Upshaw could put his hand on the ground or drop back as a linebacker. But take that for what it's worth, which is nothing until the youngster actually plays in a college game.
*And finally, you know that recruiting is going well when you get the opportunity to tell recruits that there simply isn't room. A high school coach told me that a prospect called earlier this week to commit, and he was told there just wasn't room right now with the Tigers waiting on some at the top of their board to make a decision.