---
| | |
| --- | --- |
| Thursday, March 7, 2013 2:55 PM | |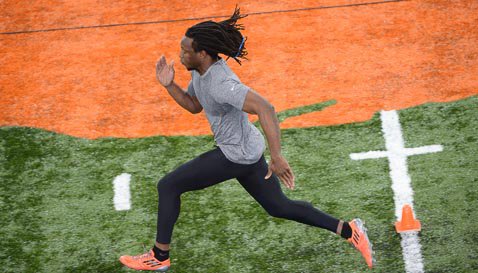 CLEMSON – The NFL made its way to Clemson Thursday morning for Clemson's annual Pro Day, and NFL scouts and executives took a look at former Clemson players Dalton Freeman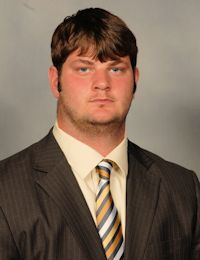 Dalton Freeman
Gr. Center
#55 6-5, 265
Pelion, SC
View Full Profile , Carlton Lewis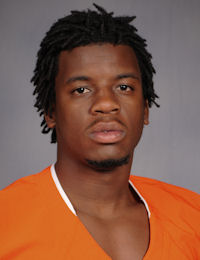 Carlton Lewis
Safety
#32 6-2, 205
St. Augustine, FL
View Full Profile , Rashard Hall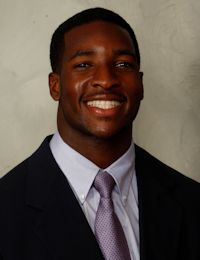 Rashard Hall
Gr. Safety
#31 6-2, 210
St. Augustine, FL
View Full Profile , Corico Wright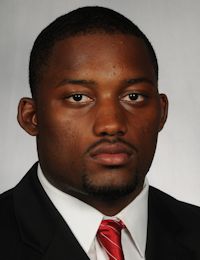 Corico Wright
Sr. Linebacker
#42 5-11, 230
Milledgeville, GA
View Full Profile , Tig Willard, Jonathan Meeks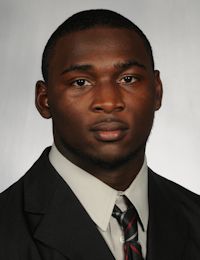 Jonathan Meeks
Sr. Safety
#5 6-1, 210
Rock Hill, SC
View Full Profile , Brandon Ford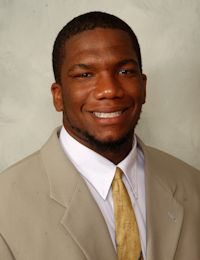 Brandon Ford
Gr. Tight End
#80 6-4, 240
Wando, SC
View Full Profile , Xavier Brewer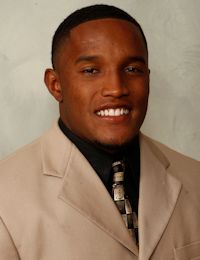 Xavier Brewer
Gr. Defensive Back
#9 5-11, 190
Jacksonville, FL
View Full Profile , Spencer Benton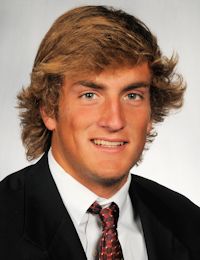 Spencer Benton
RS Sr. Punter / Kicker
#13 6-1, 195
Myrtle Beach, SC
View Full Profile , Jaron Brown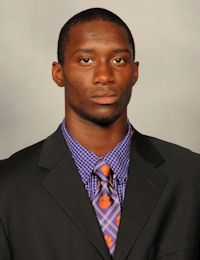 Jaron Brown
Gr. Wide Receiver
#18 6-2, 205
Cheraw, SC
View Full Profile and Nuk Hopkins.
Some observations on the some of the players:
*Dalton Freeman – Freeman looked great, and he told us he weighed in at 291 pounds. He was actually up to 295 pounds a week ago, and he laughed and said it was amazing how much weight a player could put on when they weren't running Chad Morris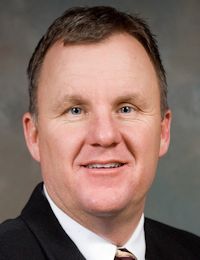 Chad Morris
Offensive Coordinator / QBs
View Full Profile ' offense each day. Freeman admitted to being a little frustrated at not being invited to the NFL Scouting Combine, but he showed up on Thursday and impressed.
Freeman did 34 reps of 225 pounds, ran a 4.88 in the 40, 9'6 in the broad jump, 32 vertical, 7.6 L-drill and 4.5 in the shuttle.
*Nuk Hopkins – Hopkins ran a 4.46 the first time he ran the 40, and then turned in a 4.41 on his second try. Hopkins looked fast, especially in the L-drill, but did drop three passes when he ran patterns. The quarterback was Clemson assistant Joe Craddock – he is a player development coach that played quarterback at Middle Tennessee – and a pass that was well behind Hopkins was responsible for one of the drops.
Once the cameras were off Hopkins, however, he dropped and did 20 pushups after each drop. I don't think the drops will be a problem, considering how well he did at the combine and the fact that the NFL execs have three years of film on him.
*Brandon Ford – The first thing I noticed on Ford was that he was bigger, and he admitted to me that he now weighed 245 pounds after playing at 238 last season. He said he wanted to go into Thursday at 245 to show the NFL he could still run at that weight. He looked smooth in his routes and showed sure hands on his drills.
*Jaron Brown – Jaron looked fast and told me he clocked in at 4.34 in his 40 times. He made some really nice catches while running his routes, including a one-handed grab that drew oohs and aahs from everyone in attendance. The route was supposed to be a 12-yard sprint, followed by a skinny post, and when Brown exploded out of the cut, the ball was high and behind him. He stuck his arm up, the ball hit with a thud into his hand and he pulled it in.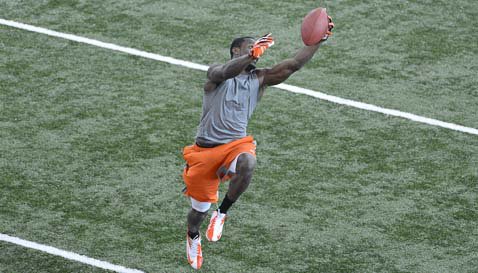 * Malliciah Goodman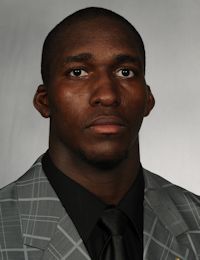 Malliciah Goodman
Sr. Defensive End
#97 6-4, 270
Florence, SC
View Full Profile – Goodman ran a 4.62 40 his first time around, and then ran a 4.52 the second time. I was walking out with one NFL scout and asked him if the NFL was truly serious about having Goodman work out as an OLB, and he said yes. The 40-time is especially good for a man his size, and the scout said they had plenty of film of what Goodman looked like coming out the three-point stance, and they would like to see him out of the two-point stance to see how that would work out.
*Jonathan Meeks – Meeks looked in control during his session, and he was fast. Out of the defensive backs that were there, he looked best in the back-pedal and had the best hands. He told me afterward that he really isn't hearing from any of the teams, but hopes to start hearing about free agency opportunities soon. He told me ran a 4.3 40 on one clock and 4.4 on another.
If you can't see the PDF below, click here to open it.


Tags:
Brandon Ford
,
Carlton Lewis
,
Chad Morris
,
Corico Wright
,
Dalton Freeman
,
Jaron Brown
,
Jonathan Meeks
,
Malliciah Goodman
,
Rashard Hall
,
Spencer Benton
,
Xavier Brewer