| | |
| --- | --- |
| News and notes from Tuesday's practice | |
---
| | |
| --- | --- |
| Tuesday, August 23, 2011 2:46 PM | |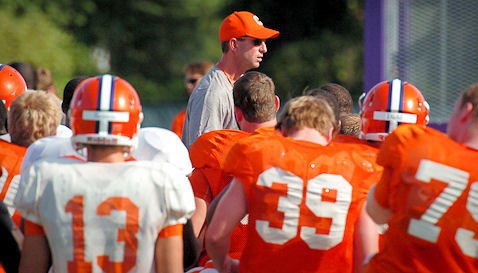 AUDIO: Dabo Swinney after practice audio
CLEMSON – Clemson head coach Dabo Swinney said following Tuesday's practice that wide receiver Joe Craig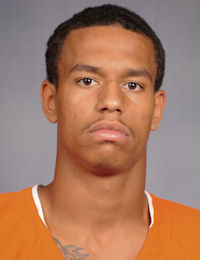 Joe Craig
Wide Receiver
#81 5-10, 160
Gaffney, SC
View Full Profile will be back with the team on Thursday.
Craig was disciplined by the university after an altercation in June with a female track athlete, but his school discipline period is over as of Wednesday, the first day of school.
Craig has not been with the team during fall camp, and Swinney said that Craig will also have a team discipline.
"He should be back out here with us on Thursday," Swinney said. "I guess he comes back today and school starts tomorrow. He will be back with us on Thursday, but he will have to go through his process of acclimatization and all that stuff before we can really get him going. Then he will have some team discipline that he will have to serve out as well. But I anticipate him rejoining us and hopefully help us win this conference this year."
Swinney was asked if "team discipline" meant just running sprints or something stiffer, and he said
"games."
"He will have to miss some games," he said. "I am going to sit down with him when he gets back, and we will talk about how long it will be. Once I talk to him then we will make an announcement. Joe is a good kid who got caught in a bad situation, but he has to learn there are consequences for his actions. From this point on, however, I expect everything that we hear out of Joe Craig will be positive."
*Swinney said that kicker Spencer Benton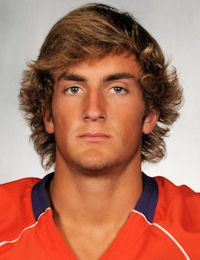 Spencer Benton
Punter / Kicker
#13 6-2, 195
Myrtle Beach, SC
View Full Profile , who handles kickoffs, was moved to holder about a week ago. Punter Dawson Zimmerman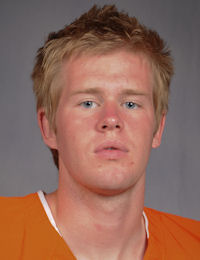 Dawson Zimmerman
Punter / Kicker
#96 6-2, 205
Lawrenceville, GA
View Full Profile had been holding on field goals, but Swinney said Benton "has great hands" and will be a part of the team for two years, so the move made sense.
"We are really counting on him to be a leader and a difference maker on special teams," Swinney said of Benton. "He is going to be on every single one of them. I think he is a guy that can help us win. He can even hit those field goals of 55-to-65 yards. You have about a 50-50 chance with him."
*The Tigers officially broke "camp" with Tuesday's practice, and Swinney said the team would now concentrate on the opener against Troy.
"It was a cool day today, and I thought we got some good work on both sides," Swinney said. "We had an opportunity on some things that we needed to as far as the season goes. Now, from this point forward, it's about focusing on Troy and really getting dialed in on what we are going to do and who we are going to do it with. Guys will come back tonight. We will get a little lift in. Then have a team meeting and watch this practice and talk a little academic stuff. They will be off tomorrow. So the staff will really have a full good day to really prepare and do what we need to do from practice standpoint, game planning and so forth. Then we will get cranked up Thursday. I think the guys are focused and ready to get on with it."
He said the Tigers got everything accomplished in camp that they needed to.
"I think we got a lot done on both sides of the ball - especially installation-wise," he said. "I think we were very aggressive and got a bunch of stuff in. Again, we have a lot of young guys. Some of it stuck and some of it didn't. That's part of the process. You don't take everything in your library into a game. So I think some of these guys will do a lot better the next time around and be a little bit easier for them."
* Swinney on the defensive backs ups – "I think we developed a little bit of depth there. We are not very good right now as far as we need to be win the conference outside of our first group. The first group is pretty good. We can line up and play with anybody with those guys. No doubt about it. I think Corey Crawford is going to be a very good player. Vic Beasley has been a real pleasant surprise coming out of camp. Neither one of those guys know a whole lot but they are gifted athletically. "
"Rennie [Moore] and Brandon [Thompson] are two veteran, seasoned guys that we know can win. I'd put [Tyler] Shatley in that category too. He's really kind of established himself as a guy we can count on. Behind that it's a mixed bag. I think Tavaris Barnes, DeShawn Williams, Grady Jarrett are guys that are going to have to help us this year. That's where our depth has to come from. It's going to be a work in progress right there. Hopefully Josh Watson will make some strides as well. So we got some depth but it is very young."
"Malliciah [Goodman] has had a great camp. Kourtnei Brown is a guy who is critical for us. He is just critical for us to have the kind of season we need to have. Hopefully this is the year he puts it all together because that is what it is going to take.
I like what we have depth wise at linebacker and how they have come along. Same thing with secondary. First group is really good and it is just talent beyond that. They haven't played. We are going to find out a lot as we play through the course of the season."
*Swinney said running back Demont Buice is still out with a foot injury and is hopeful he will be ready for the first game, but Swinney says he is not sure.
"I'm disappointed we haven't been able to have him out there," said Swinney. "He brings something to the table those guys [other running back backups] don't. He's just a different guy. I'll be anxious to get him back."