| | |
| --- | --- |
| Goose Creek athlete gets Clemson offer | |
---
| | |
| --- | --- |
| Thursday, October 11, 2012 11:52 AM | |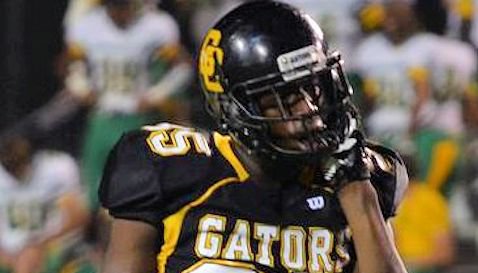 Kalan Ritchie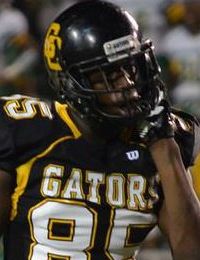 Kalan Ritchie
Tight End
6-5, 215
Goose Creek, SC
View Full Profile was very close to pulling the trigger and ending his recruitment until he heard from Clemson.
Ritchie, a 2014 tight end out of Goose Creek (SC), almost opted to commit to the University of South Carolina, but decided to wait when he received news that running backs coach Tony Elliott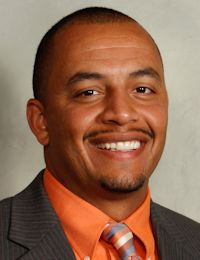 Tony Elliott
Assistant Coach / Running Backs
View Full Profile and the Clemson Tigers were interested in making an offer.
Ritchie recently received that offer from the Tigers and said that he will wait until the end of his junior year to make his decision.
"It was thought about recently and I wound up changing my mind," Ritchie told TigerNet this week. "Then I thought I would wait until the end of my junior year, just because I didn't want to make the wrong decision. I had thought about committing to South Carolina, but that was before I knew that Clemson might offer. "
Ritchie wasn't able to make it to Clemson for the Georgia Tech game, and first learned of his offer from teammate Tramel Terry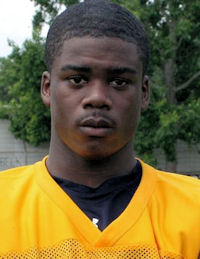 Tramel Terry
Wide Receiver
5-11, 170
Goose Creek, SC
View Full Profile .
"They wanted me to come up there so they can tell me in person, but I talked to Tramel and he told me they had offered me," Ritchie said. "I talked to Coach Elliott a few days ago, and he told me that, too. I talk to Coach Elliott every few days."
Early on, this appears to be an in-state battle for the 6-6, 218-pound athlete, but position could be the deciding factor.
Clemson is recruiting Ritchie to play tight end, but Ritchie said that the coaches have indicated that he will have the opportunity to play defensive end.
"I would probably have to go in as a tight end, but I told Coach Elliott that I would want to play defensive end and he told the coach [defensive ends coach
Marion Hobby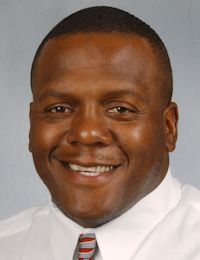 Marion Hobby
Assistant Coach / Defensive Ends
View Full Profile
], and the coach said that I would be able to play it," Ritchie said. "That is why I like Clemson and they are in the lead, because I really want to play defensive end."
South Carolina, on the other hand, is recruiting him primarily as a tight end.
"They are recruiting me as a tight end," Ritchie said. "I like them a lot. There is nothing bad about them. It is a really good school and I could see myself playing there. "
Ritchie attended the 2011 Clemson game against Wake Forest and said that he really enjoyed the atmosphere.
"I was up there last year for the Wake Forest game," Ritchie said. "I liked the atmosphere. There really wasn't anything I didn't like."
In addition to Ritchie's two offers, he is also hearing from Vanderbilt, LSU, Alabama and Michigan.