TigerNet

is the oldest and largest Clemson Community online with 150,759 members, 56,206 news articles and 28M forum posts.
Clemson vs. Florida State
Clemson, SC - 11/11/2017
31 - 14 W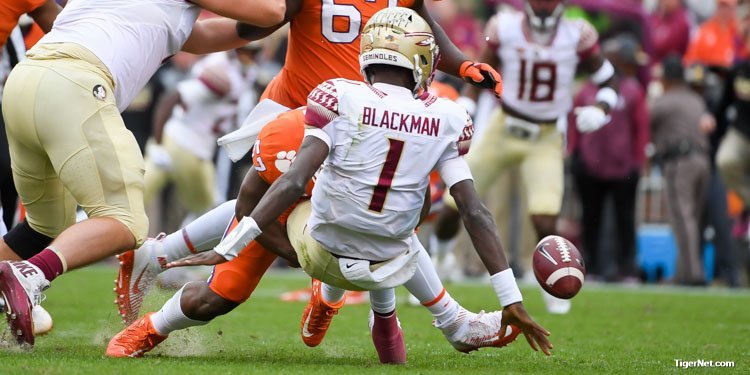 Chop Blocked: Tigers beat Seminoles to clinch ACC Atlantic Division title
Upset averted, division title won. Van Smith's fourth-quarter interception turned the tide and No. 4 Clemson held off a determined Florida St. squad in defeating the Seminoles 31-14 at Death Valley Saturday afternoon, clinching the ACC Atlantic Division title and a berth in the ACC Championship Game for the third straight year.