| | |
| --- | --- |
| Tiger Tidbits - Wake Forest Edition | |
---
| | |
| --- | --- |
| Wednesday, October 24, 2012, 9:29 PM | |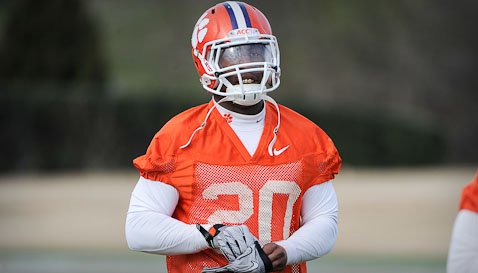 This week's edition of Tiger Tidbits will be shorter than usual, in honor of the short week.
Actually, our interview sessions with the coaches and players were cut short this week, understandable considering the short turnaround time before the game Thursday night in Winston-Salem. We were told that each of the two coordinators had exactly 15 minutes to give an opening statement and then answer questions – and when you have talkative guys like Chad Morris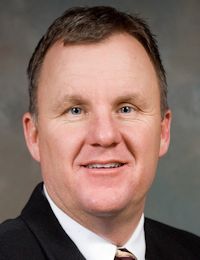 Chad Morris
Offensive Coordinator / QBs
View Full Profile and Brent Venables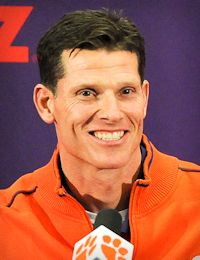 Brent Venables
Defensive Coordinator / Linebackers
View Full Profile , not a lot of questions can be asked.
Of course, the biggest question concerning the Tigers in this game is this: Who is going to play cornerback? Martin Jenkins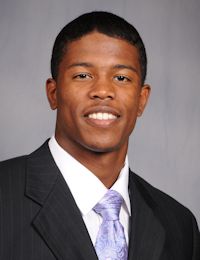 Martin Jenkins
Jr. Cornerback
#14 5-10, 180
Roswell, GA
View Full Profile has been out all year with a groin injury. Darius Robinson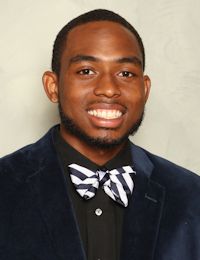 Darius Robinson
Jr. Cornerback
#21 5-10, 175
College Park, GA
View Full Profile went down last week and had surgery Tuesday on his fractured ankle. Jerrodd Williams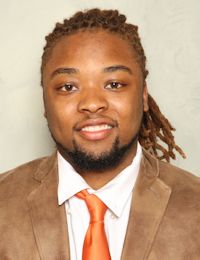 Jerrodd Williams
RS Jr. Cornerback
#36 6-0, 205
Central, SC
View Full Profile broke his leg in Tuesday's practice. The Tigers are thin in the secondary. And head coach Dabo Swinney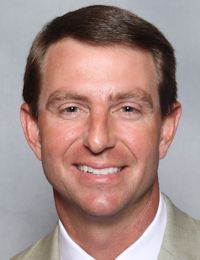 Dabo Swinney
Head Coach
View Full Profile announced on Wednesday that starter Bashaud Breeland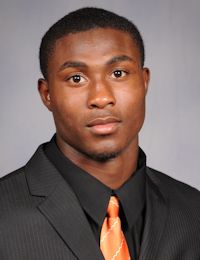 Bashaud Breeland
RS So. Cornerback
#17 6-0, 195
Allendale, SC
View Full Profile – who was also hurt against Virginia Tech – is out for against Wake after suffering an abdominal injury.
That leaves Xavier Brewer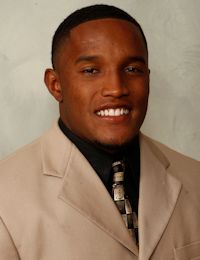 Xavier Brewer
Gr. Defensive Back
#9 5-11, 190
Jacksonville, FL
View Full Profile – who has spent more time at nickel and safety than at corner over the past year – and Garry Peters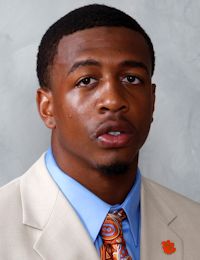 Garry Peters
RS So. Defensive Back
#26 6-0, 195
Conyers, GA
View Full Profile to man the corner spots. Peters was a non-factor until the Boston College game, when he came in for Robinson, played a half and started the next week against Georgia Tech. Robinson was back as the starter against Virginia Tech, then got hurt. Add in Cortez Davis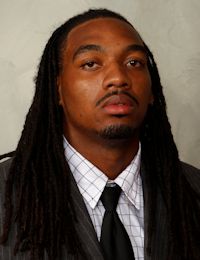 Cortez Davis
RS Fr. Cornerback
#29 6-3, 200
Daytona Beach, FL
View Full Profile , a redshirt freshman who has seen his playing time on special times, and the coaches might have a tough time covering Wake if the Demon Deacons decide to go to a four or five wide receiver set.
Ouch.
Remember when Danny Ford held open tryouts for punter back in 1986, and Tiger shortstop Bill Spiers won the job? It is getting to that point in the secondary. Swinney mentioned earlier this week that Adam Humphries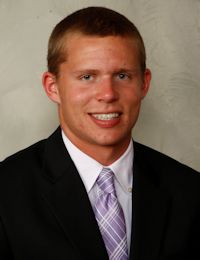 Adam Humphries
So. Wide Receiver
#16 5-11, 190
Spartanburg, SC
View Full Profile – who played defensive back at Dorman High School – could be used in an emergency situation. This serves as an emergency situation, one would think. I don't think the coaches would lift the redshirt of Ronnie Geohaghan after seven games have been played, and this is a perfect example of where losing recruits Cordrea Tankersley
Cordrea Tankersley
Defensive Back
# 6-2, 195
Aiken, SC
View Full Profile and Marty Williams to academic issues have hurt the depth.
The good news is that Humphries has worked at corner this week in practice. I've heard that he not only looked good in practice, but the coaches think he will be fine in certain situations. I saw Humphries play on defense while he was in high school, and he always impressed me. The kid is just a football player. I am sure we will all be watching to see how many – if any – snaps No. 16 sees on defense Thursday.
*I get three or four emails and about 20 text messages a week from people wanting to know about linebacker Lateek Townsend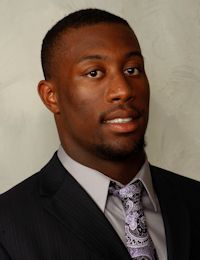 Lateek Townsend
So. Linebacker
#20 6-2, 215
Bennettsville, SC
View Full Profile and why he hasn't played more. We hear from the coaches about how he is performing well in practice, but still has issues with the playbook, and people wonder why he isn't just thrown out on the field to play. Learning on the job, you could say.
I decided to ask a defensive player about Townsend this week, and he said that Lateek comes from a high school program where he had one job – go get the football. There wasn't a lot of scheming involved, and he was simply able to play with abandon. Now, he has gap responsibilities and containment and that is taking him a while to get used to. In the meantime, he has been behind Quandon Christian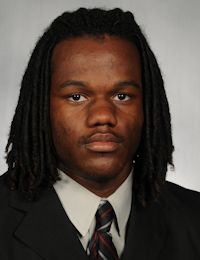 Quandon Christian
RS Jr. Linebacker
#34 6-2, 225
Lake View, SC
View Full Profile [who has played much better over the past few weeks] and Travis Blanks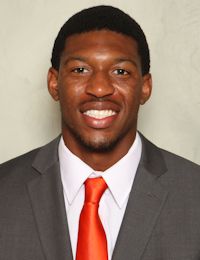 Travis Blanks
Fr. Defensive Back
#11 6-1, 190
Tallahassee, FL
View Full Profile at the hybrid nickel-linebacker spot.
Add in the fact that he is having to learn a different system under Venables after spending a year trying to learn Kevin Steele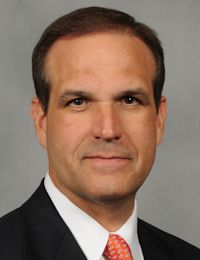 Kevin Steele
Defensive Coordinator/Linebackers
View Full Profile 's system, and you can understand why it might be taking him a little bit longer to get on the field. Hopefully, he gets better as he gets more time in Venables' system.
*Linebacker Tig Willard spoke with us this week, and I asked him how hard it is to prepare for Wake Forest. He said that preparing for Wake is almost as hard as it is to prepare for Georgia Tech – the Deacs ran 16 trick plays against the Tigers last season – and Willard said playing assignment football is just as important against Wake as it is the Yellow Jackets.
*In recruiting news, I was glad to see Clemson offer Easley's C.J. Fuller. I've seen Fuller play in person, and there is no denying his athletic ability. The Tigers have offered him as an athlete, but he obviously wants to play running back. My good friend Robert Bradley dug up these numbers on Fuller, so he gets all of the credit. Fuller has 45 runs of 10 more yards, including 22 of 20 or more yards. He is the leading receiver with five catches, including three for touchdowns. Eleven of his 14 rushing touchdowns have gone for 27 or more yards.
Fuller grew up a Clemson fan, and loves the Tigers. I would be very surprised to see him go anywhere else. And, after talking to him on the phone Tuesday after he received the offer from the Tigers, he sounds like the kind of kid you want in your program.
*Clemson offensive coordinator Chad Morris was the head coach at Lake Travis High in Austin, TX at the same time that Wake Forest quarterback Tanner Price quarterbacked Austin Westlake High. In a 2009
regular season meeting, Lake Travis, behind future Texas QB Garrett Gilbert, defeated Price's Westlake team 38-17. Morris took over at Lake Travis for Jeff Dicus, who left for Duncanville, TX High where he coached Wake Forest RB Josh Harris.

Tags: Clemson Football
,
Adam Humphries
,
Bashaud Breeland
,
Brent Venables
,
Chad Morris
,
Cordrea Tankersley
,
Cortez Davis
,
Dabo Swinney
,
Darius Robinson
,
Garry Peters
,
Jerrodd Williams
,
Kevin Steele
,
Lateek Townsend
,
Martin Jenkins
,
Quandon Christian
,
Travis Blanks
,
Xavier Brewer