TigerNet

is the oldest and largest Clemson Community online with 150,757 members, 56,196 news articles and 28M forum posts.
Clemson vs. The Citadel
Clemson, SC - 11/18/2017
61 - 3 W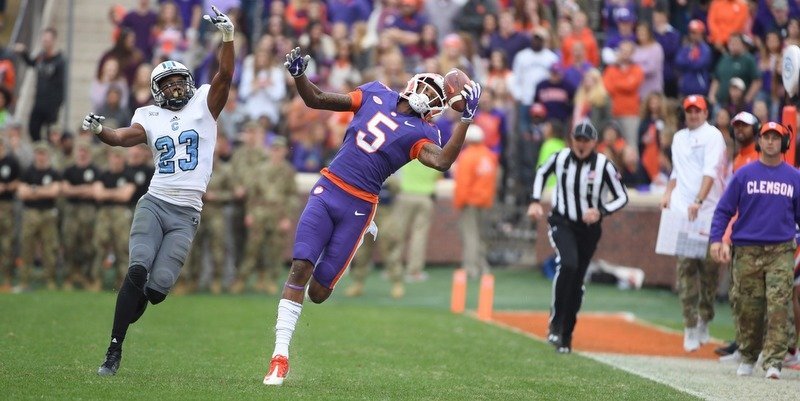 Tigers make it look easy with 61-3 victory over The Citadel
No. 2 Clemson celebrated Military Appreciation Day with a workmanlike 61-3 victory over The Citadel in Death Valley. A ton of players saw action, there were no significant injuries, and the Clemson faithful got a heavy dose of America as Lee Greenwood sang "God Bless the USA" during a halftime ceremony.