| | |
| --- | --- |
| Catanzaro says missed Auburn kick is motivation | |
---
| | |
| --- | --- |
| Thursday, August 25, 2011 11:24 AM | |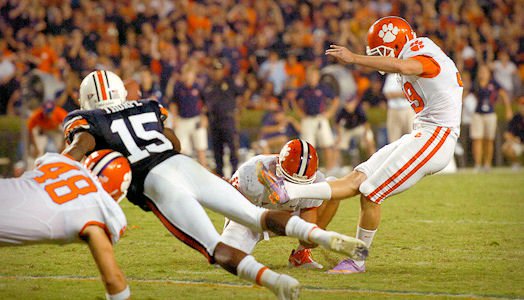 CLEMSON – Yes, Chandler Catanzaro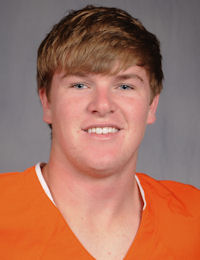 Chandler Catanzaro
RS So. Punter / Kicker
#39 6-2, 205
Greenville, SC
View Full Profile has seen the picture. Once. And that is all he needed to see.
The picture in question is the one taken of the Clemson kicker in the seconds following his missed 31-yard field goal at Auburn a year ago, and it shows the Greenville native holding both of his hands to his helmet in disappointment as Auburn players rushed the field to celebrate their 27-24 win.
Catanzaro had drilled a 26-yard field goal just moments before, seemingly tying the game, but Clemson snapper Matt Skinner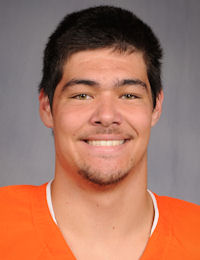 Matt Skinner
RS So. Long Snapper
#71 6-7, 230
Jacksonville, FL
View Full Profile was called for moving the football before the snap and the Tigers were penalized five yards. The next kick was wide, and began a season of inconsistency in the Clemson kicking game.
However, the Tigers made a change at long-snapper later in the season– to Phillip Fajgenbaum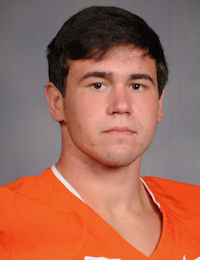 Phillip Fajgenbaum
RS So. Offensive Line
#52 6-0, 225
Raleigh, NC
View Full Profile - and Catanzaro hit six of his final seven field goals, including a 29-yarder with 57 seconds left at Florida St. that tied the score at 13-13, and Catanzaro has said he has drawn strength from that early miss and last season's struggles.
I saw it [the picture] once. I took that moment and grew even stronger from it," Catanzaro said this week. "It doesn't bother me. Believe it or not, I drew confidence from the Auburn kick. I knew what I did wrong. I learned from it and I got stronger. I was just so ready to kick another big one. When Florida State came up, I was just chomping at the bit to kick it. I was really confident going into that."
Catanzaro has kicked well in camp, and he says that he has the confidence he can go out and win games in 2011.
"I feel confident that I can help my team. I feel confident in our field goal unit," he said. "We are just focused on this year. We are doing great. We are kicking the ball well. Our unit - snapper, holder, and kicker - is more consistent this year. We are just getting better every day. Our unit is better this year and it is more consistent. When Fajgenbaum came in towards the end of the season, we were much more solid- the unit as a whole was much more consistent. Last year, we just didn't have any rhythm."
During the off-season, Catanzaro's father – Greenville dermatologist Joseph Catanzaro – arranged it so Chandler could work with former NFL kicker Morten Andersen, who just happens to be the all-time leading scorer in NFL history.
"I got connected with Morten because my dad did some research and found out that Morten takes a few kickers each year," he said. "We called him up and he said that he would love to have me. I was blessed to have that opportunity."
Catanzaro said he learned a lot from Andersen, whose NFL career spanned the better part of three decades (1982-2007).
"We just tweaked my technique a little bit. We worked mostly on mental stuff," he said. "I loved hanging out with him. He was an awesome guy. He's a great role model. We worked on things that I can do when I'm on the sidelines, not kicking- when to be ready, when to have my helmet on, stuff like that. He gave me some mental work that I can do on my own to help me stay relaxed. He taught me a lot because he's been through everything. I've grown much stronger and more confident with it."
He also learned a lesson about big kicks from the former Pro Bowler.
"Every kick is the same," he said. "That's something that Morten taught me- there is no pressure kick. Every kick is the same. Nothing different. That's how I look at it. I'm really excited about the season. Hopefully there will be some big kicks this year and I can just go out there and do what I've been doing out here. I've just worked my butt off so I'm ready. But my job is ultimately to put it through pipes."