| | |
| --- | --- |
| Q&A with Clemson defensive coordinator Kevin Steele | |
---
| | | |
| --- | --- | --- |
| Tuesday, August 23, 2011, 8:56 PM | | |
AUDIO: Kevin Steele after practice audio
CLEMSON – Clemson defensive coordinator Kevin Steele met with the media following Tuesday's practice, and the following is an edited transcript of his Q&A.
*On the energy of the defense after a long camp.
"We had good focus today. Had good energy. They are a little leg weary, but that's expected. We'll get those back."
*On the rotation in the secondary.
"In the secondary, you've got Coty [Sensabaugh],[Xavier] Brewer, and [Bashaud] Breeland. They give us a mix at corner and in nickel with [Martin] Jenkins waiting in the wings. At safety, you've really got five guys- Fat Cat [ Jonathan Meeks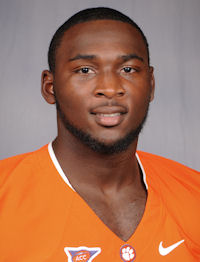 Jonathan Meeks
Safety
#5 6-1, 205
Rock Hill, SC
View Full Profile ], [Rashard] Hall, [Carlton] Lewis- that will play a good bit. They you've got [Garry] Peters who has been sick, but did some good things camp. And then Robert Smith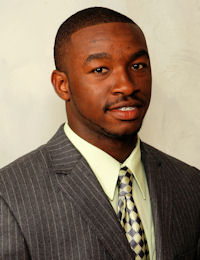 Robert Smith
Defensive Back
#27 5-11, 195
St. George, SC
View Full Profile , who has done some good things. That's five guys that have at least got a bunch of reps this camp."
*On the rotation at linebacker.
"At linebacker, Daniel [Andrews] is kind of the wild card guy because he can do them all. He has been hurt and can't do a lot because of his knee, but what he does, he does well. He has been very limited in his reps. At SAM linebacker, you have Quandon [Christian], Justin Parker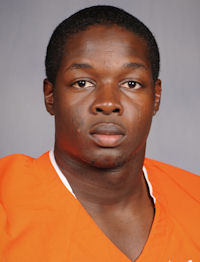 Justin Parker
Linebacker
#8 6-1, 225
Port Royal, SC
View Full Profile and Lateek Townsend
Lateek Townsend
Linebacker
#20 6-2, 197
Bennettsville, SC
View Full Profile . They have all had good quality reps, and we are going to need those reps down the road. Then, at MIKE linebacker- depending on what package you are in and what you are trying to stop- you have [Corico] Hawkins, [Spencer] Shuey and Stephone [Anthony] . In the nickel package, we put Justin in that place. We've got four quality guys there in the nickel. In the money, we have Quandon who moves to SAM. Tig [Willard] is at WILL in the regular with Tony [Steward] and Colton [Walls]. All of them had good quality reps. We really haven't decided yet which direction we are going to go, in terms of percentage of playing time, voiding a year, or not. "
*On how many freshman will avoid a redshirt season.
"Everybody is still on the bubble. We haven't had the meeting to determine that yet. We will have that meeting within the next 24-48 hours."
*Biggest surprise of camp.
"Probably the biggest surprise of camp comes at a position that nobody asks about, and that is defensive tackle. DeShawn Williams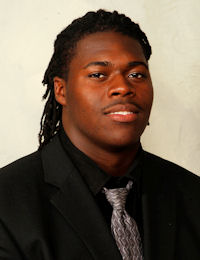 DeShawn Williams
Defensive Tackle
#99 6-1, 295
Central, SC
View Full Profile and Grady Jarrett
Grady Jarrett
Defensive Tackle
#50 6-2, 282
Conyers, GA
View Full Profile - they are young and have those old guys in front of them. But they have had a very good camp."
*Areas of concern.
"We don't have as much experience. I am very concerned and more than concerned- about our depth up front. You line that first group up and you have a lot of playing time- Rennie [Moore], [Andre] Branch, Malliciah [Goodman], Brandon [Thompson, but past that [Tyler] Shatley is really the only one that has bit the bullet any except for Kourtnei Brown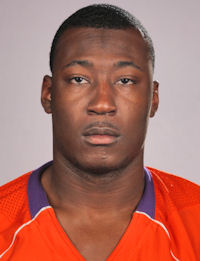 Kourtnei Brown
Defensive End
#90 6-5, 250
Charlotte, NC
View Full Profile , who really moves positions."