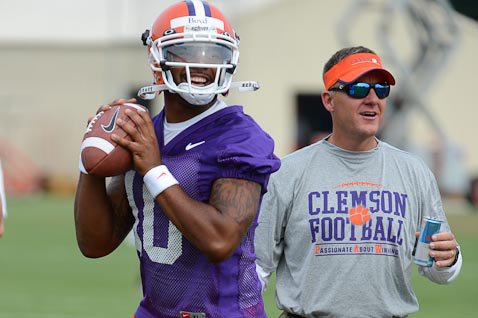 | | |
| --- | --- |
| Boyd says team meeting grew out of Orange Bowl loss | |
---
| | | |
| --- | --- | --- |
| Tuesday, September 25, 2012, 4:02 PM | | |
CLEMSON – Tajh Boyd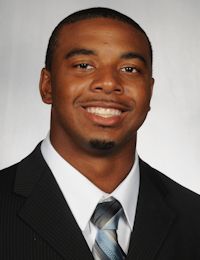 Tajh Boyd
RS Jr. Quarterback
#10 6-1, 225
Hampton, VA
View Full Profile boarded the bus following Clemson's 49-37 loss to Florida St. last Saturday, and it was in those moments that the idea for calling a team first entered his thoughts.
Boyd called a players-only meeting for Monday afternoon, and he and senior safety Rashard Hall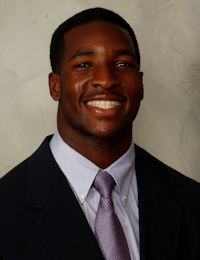 Rashard Hall
Gr. Safety
#31 6-2, 210
St. Augustine, FL
View Full Profile each spent a few minutes making sure there would be no hangover effect in practice this week or in Saturday's game at Boston College.
However, the roots of the team meeting go all the way back to Clemson's loss to West Virginia in the Orange Bowl, and Boyd said that as a team leader he wanted to make sure that all of the players were playing with pride and giving a full 60 minutes.
In an exclusive interview with TigerNet Tuesday afternoon in the WestZone, Boyd said if he was on the other side of the fence, he would want someone to stand up and say that everything was going to work out.
"With the type of team we have and with so many younger players, if I wasn't a leader on this team, I would want somebody to say something and assure us it was going to be fine," Boyd said. "A loss like that doesn't hurt just one or two players – it hurts everybody. It was a hard-fought game, and a tough one to lose. I just felt like something needed to be said. We have a long season ahead of us, with eight more regular season games. We have a lot to play for."
Boyd said he saw some things he didn't like Saturday night, things that reminded him of Clemson's previous trip to Florida in January.
"It [the meeting] was about giving maximum effort and maximum pride out there on that field. Sometimes I didn't see it out there," Boyd said. "We have worked too hard to give up. I don't care if we were down by ten touchdowns. I think we have to give a little better effort. That is one of things we learned against West Virginia. It's all about how you fight when you are down. You just have to make sure people are playing with a certain amount of pride.
"Certain situations, we lose a battle. That's not really a problem with me. When you don't give everything you've got for that play, that's how it was built up. We put so much work into this game, and that guy beside you - this is a selfless game. You can't go out there for personal reasons or personal ambitions, because you're not alone out there. You're playing with 10 other guys on that field. There's a whole team out there. You want to give everything you've got on every play. There are 60 minutes in a game and we put in all that work during the summer for 12 games."
Boyd said the Orange Bowl is – as hard it is to reflect upon – something that each of the players can learn from and use as a launching point to reach down for a little extra when times get tough.
"Sometimes out there – once we got down by so much - I didn't even know what to do," Boyd said of the Orange Bowl. "It was hard to be out there. I remember Coach [Tony] Elliott coming to the sideline and he was furious. He was telling us we had to show pride. Because at that point, it wasn't just about us, it was about Clemson. Everything we do is representative of Clemson, the past and the future of this program. What do you want people to say about you when all is said and done? Guys are remembered by how hard they played all throughout the game."
He said that in the past, he feels like Clemson players would have accepted a loss and then just moved on. Now, each loss hurts because he expects to win every game.
I just felt like there's no need for a lack of confidence in any way, shape or form for this team," he said. "In the past, a loss wouldn't have affected a team so badly. I feel the culture's changed to the point where that one loss will really hurt you, really hit you. You know what type of team this is, what type of player you've got surrounding you. And how passionate everyone is about this game. I feel like we have an opportunity to do something special this season. You don't want one loss to affect you to the point that it ruins everything for you. There's nothing to hold your heads about."
Like a true team leader, he said the loss was on everyone, not just one unit.
"We had opportunities to finish that game," he said. "Granted Florida State did some great things, but we didn't help ourselves out, either. I don't think we sealed the game on offense, defense or special teams. There were opportunities in every part to finish that game and we didn't do it."
He said he thought the players responded to what he had to say, as was evidenced by Monday's crisp practice.
"I thought the meeting went well. I wanted to just tell everybody that we're going to be fine this season," he said. "We don't want one loss to define this season. One loss can't beat us twice. I'm very confident in this team and how it came to practice yesterday. I just wanted to make sure that everyone will respond the right way. I'm confident we'll continue to do what we need to do to win these games."