| | |
| --- | --- |
| BOT Chairman says Barker was "catalyst" in bringing Irish on board | |
---
| | |
| --- | --- |
| Wednesday, September 12, 2012, 11:19 AM | |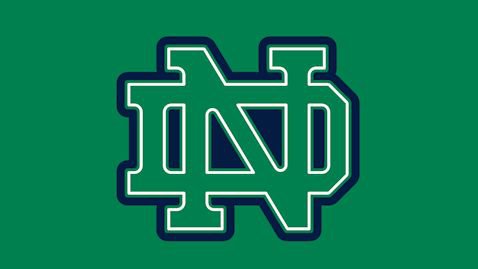 CLEMSON -- Clemson University President James Barker played a major role in helping bring Notre Dame to the Atlantic Coast Conference, according to Clemson Board of Trustees Chairman David Wilkins.
In a major announcement Wednesday morning, it was released that Notre Dame will join the Atlantic Coast Conference as a full member with the exception of football, but will play five football games annually against ACC teams.
TigerNet spoke with Wilkins shortly after the announcement, and he called it a "tremendous" day for the ACC and its member institutions.
"This is a tremendous day for the ACC, because it strengthens our conference," Wilkins said. "This is a very significant, positive step for the ACC."
Wilkins said that the league has been in conversations for a lengthy period of time, and that Barker played what he called a major role in the deal.
"I think they have been in conversations for quite some time, and I have kept up with it through Jim Barker," Wilkins said. "He has been one of the major catalysts to make it happen. You have to give credit to [ACC Commissioner] John Swofford and Jim Barker, because they stayed on the offense and encouraged this move. I can't mention a specific date of when this started, but they have worked on it for quite some time."
The Irish will join the ACC as soon as it can exit the Big East. The Big East currently requires members to provide 27 months notice to exit, although West Virginia, Pittsburgh and Syracuse were able to leave earlier by paying a higher exit fee.
Wilkins says that the move not only proves to the rest of the nation that the ACC is still a major player, but that the announced exit fee of $50 million for member institutions almost ensures that no schools will be leaving the ACC.
"I think it says very clearly to the rest of the NCAA that the ACC is intact in solid and not going anywhere," he said. "I think it also shows that schools like Clemson are committed to the ACC."
The football portion of the deal is of particular note, especially considering the conference's recently negotiated television deal with ESPN and the fact that adding Notre Dame in football would almost certainly trigger a"look-in" clause in a few years that would enable the conference to re-negotiate the contract.
Wilkins said he certainly hopes that adding the Irish in football is on the table.
"I hope so. I think that option is there," Wilkins said. "I think that is an option they are looking at it. I think this just shows a step forward for the ACC. They were not sitting back but they were on offense. The ACC is committed to strengthening the conference member schools. This is a huge day for the ACC."