| | |
| --- | --- |
| Chad Morris looking for more out of his offense | |
---
| | |
| --- | --- |
| Tuesday, August 7, 2012, 9:21 PM | |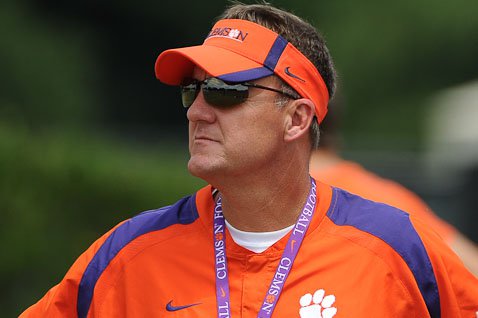 CLEMSON- After day four of Clemson's fall camp, offensive coordinator Chad Morris is looking for more "bite" from his offense.
The Tigers wrapped up the second day in shells on Tuesday – the team will practice in full pads for the first time on Wednesday – and Morris said he is looking for more out of his offensive group.
"What are we in, four days of practice? The first couple of days you gauge how hard they worked this summer, you kind of get an idea of their discipline, their conditioning, the whole bit," Morris said Tuesday. "That was good. I thought for the first two days we were where we should be and where we would be as far their tempo, our conditioning. I was pleased with that. Obviously, the next two days, you put the shoulder pads on and you get to start seeing those guys that like to bite and those that don't.
"Some of them were biting real hard in shorts and shirts and they're not biting right now when the pads came on. We have to figure that out. Those are things that we have to get better at and work toward. If a guy is not going to bite when the pads come on, then it's hard to coach that. Full pads come on tomorrow, so we'll be able to take them to the ground, full speed tackling, and everything. Right now we've pretty much been in a thud tempo. We saw a lot of good things, but we are still a long ways from being a football team that we feel like we are ready to put on the field."
Morris said the ones that continued to bite weren't a surprise, while some were.
"Guys you would expect, like Brandon Thomas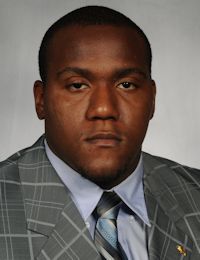 Brandon Thomas
RS Jr. Offensive Line
#63 6-3, 300
Spartanburg, SC
View Full Profile ," Morris said. " Dalton Freeman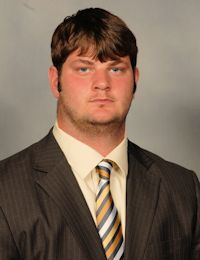 Dalton Freeman
RS Sr. Offensive Line
#55 6-5, 285
Pelion, SC
View Full Profile is getting limited reps and we're trying to make sure we are getting our backup centers ready. I've seen some good things out of Ryan Norton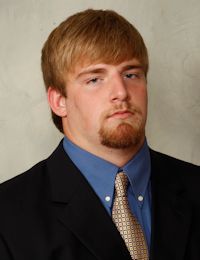 Ryan Norton
RS So. Offensive Line
#58 6-3, 265
Mauldin, SC
View Full Profile . Right now, after two days in shoulder pads, we've seen a few a guys that are doing it and other guys that are trying. We just have to work on some of the steps and techniques. There is potential there."
He said he needs for the younger linemen to step up their game.
"Those guys have to. We expect those guys to grow up," he said. "Some of those guys were All-Americans in shorts and shirts and some of them you have to look and see if they are even out there right now. Shaq Anthony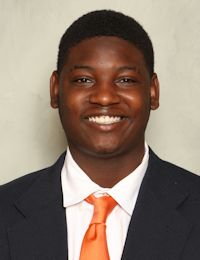 Shaq Anthony
RS So. Offensive Line
#76 6-4, 275
Williamston, SC
View Full Profile is a guy that has his name keeps popping up. He's having a really good camp. We've got to have some other guys step up. It's now time for David Beasley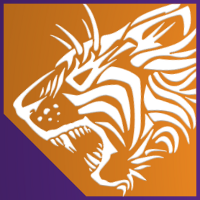 David Beasley
RS So. Offensive Guard
#68 6-4, 315
Columbus, GA
View Full Profile to step up. It's his turn. Kalon Davis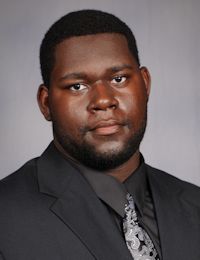 Kalon Davis
RS So. Offensive Line
#67 6-5, 335
Chester, SC
View Full Profile , that's another one. We have to have those guys step up. Giff Timothy is another guy. Those are the guys that we were challenging and are working hard."
Morris said that Anthony is working mostly at left tackle.
"He is working a lot at left tackle. He's a guy that is pretty athletic and can move around," he said. "You don't want to over load him right now. "
On Tajh Boyd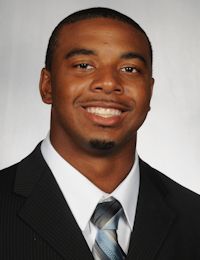 Tajh Boyd
RS Jr. Quarterback
#10 6-1, 225
Hampton, VA
View Full Profile
"He's a lot more comfortable than he's ever been and I mean comfortable in a good way. When I coach him, he has to be uncomfortable and I have to make him uncomfortable, but he is comfortable in his environment, his settings, and his reads. He's still what you would expect right now. He's still making some mistakes that we have to improve on, but he's definitely the leader of this football team and showing that. I've seen a lot of good things out of Tajh that we expect of him and that we saw for flashes last year. "
On backup QB battle
"We're trying. We better find somebody. My eligibility is out. I think that Cole Stoudt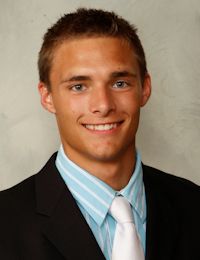 Cole Stoudt
So. Quarterback
#8 6-4, 200
Dublin, OH
View Full Profile is our number two without a doubt. I think Morgan Roberts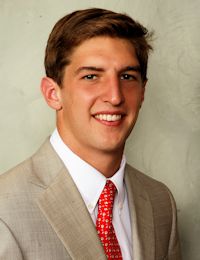 Morgan Roberts
RS So. Quarterback
#16 6-2, 200
Charlotte, NC
View Full Profile is a guy that is battling Cole. Chad Kelly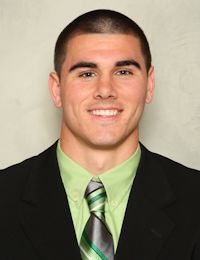 Chad Kelly
Fr. Quarterback
# 6-3, 205
Buffalo, NY
View Full Profile is doing a good job. He is just young and everything is just kind of a haze right now for him. Those two guys are pretty much in a two-way battle. Once Chad starts to figure things out, the game will slow down for him."
On Ryan Norton
"Ryan would be a guy that you would like to give us some versatility at right guard and backup center. He's just trying to get the base of the offense down right now. You would like for him to cross train. We've got him working some at center."
On if Germone Hopper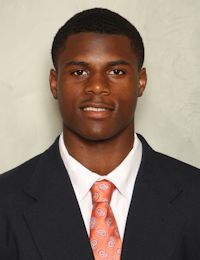 Germone Hopper
Fr. Athlete
# 6-0, 175
Charlotte, NC
View Full Profile will be ready to play this fall
"Today, no. I wouldn't want to race him. He doesn't have to be ready today. He's got to be ready on September 1. Do I think he is going to have an opportunity? Absolutely. There is no question about it. When the ball gets in his hands, he is as electric as anybody we've got. When we saw him on video, we saw him return a kick and then he caught a pass and ran it in and it was about two plays is all we needed to see. You could see that he is pretty special. He is very electric with the ball in his hands. Very elusive, and his speed is phenomenal. For young guys like that, their ball security and ball habits are really bad. His are pretty good. I've been really pleased with his ball security. He's just a little overwhelmed right now. That's my job as a coordinator to make sure that he is ready if in fact we are going to use him. I think he has gained eight or nine pounds since he has been here."
On who is getting work behind Brandon Ford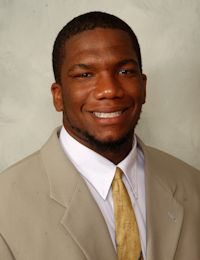 Brandon Ford
RS Sr. Tight End
#80 6-4, 235
Wando, SC
View Full Profile at tight end
" Stanton Seckinger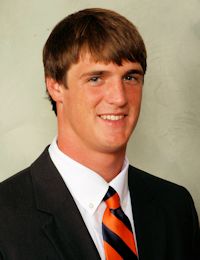 Stanton Seckinger
RS So. Wide Receiver
#81 6-5, 200
Isle of Palms, SC
View Full Profile is getting a lot of work. Sam Cooper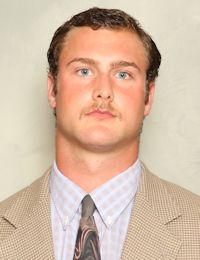 Sam Cooper
RS So. Tight End
#86 6-4, 240
Brentwood, TN
View Full Profile is getting a lot of work. We've got a pretty good rotation. Brandon is having a good solid camp. He has to get tougher and more physical at the point of attack. We knew that and he has taken great strides to do that. Stanton is a tough kid and he doesn't mind sticking his head in.

Tags: Clemson Football
,
Brandon Ford
,
Brandon Thomas
,
Chad Kelly
,
Cole Stoudt
,
Dalton Freeman
,
David Beasley
,
Germone Hopper
,
Kalon Davis
,
Morgan Roberts
,
Ryan Norton
,
Sam Cooper
,
Shaq Anthony
,
Stanton Seckinger
,
Tajh Boyd