| | |
| --- | --- |
| Tigers in top three for Tallahassee speedster | |
---
| | |
| --- | --- |
| Tuesday, February 14, 2012 2:22 PM | |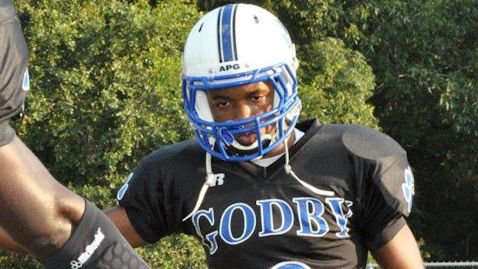 Jamaul Vickers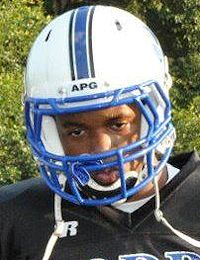 Jamaul Vickers
Wide Receiver
6-1, 175
Tallahassee, FL
View Full Profile understands that people see him as a speedster and nothing else.
Vickers is a 6-1, 175-pounder out of Tallahassee's Godby High School, the same program that produced former Clemson safety DeAndre McDaniel. He runs the 40-yard dash in a quick 4.4 seconds, so he understands the speedster aspect of his game.
But he feels like he is so much more.
"I have good speed, and I run great routes," Vickers told TigerNet this week. "But I feel like my hands are the strongest part of my game. I rarely drop the ball, and that is something I take pride in. I have speed and the route running is there, but I don't drop the ball."
Vickers boasts a Clemson offer and hopes to camp at Clemson this summer, and he said the Tigers and Chad Morris' up-tempo offense are a big draw.
"I am really impressed with how they distribute the ball," he said. "I watched their games this year, and I saw how Tajh [Boyd] gets the ball to Sammy [Watkins] and their other playmakers. I feel like I have enough speed to keep up with the plays and the tempo they run, and with my hands I feel like I would fit in great with that offense."
Clemson, however, is not the only suitor for the junior.
"My football coach says he has talked to Coach Morris a good bit," he said. "I talked to him one time last spring and I talked to him a couple of times over the summer. But I hear from Vanderbilt the most, and South Carolina, Alabama and Auburn. Florida International, Vanderbilt and Clemson have offered."
He says the Tigers are at or near the top, but he is intent on taking his time in making a decision.
"I am very interested in Clemson, but still keeping my options open," he said. "I still have one more year to go, and I am just taking it slowly. I really want to make it up there this summer and check out the campus."
In the meantime, he will continue to do what makes him successful.
"I like to have that swagger out on the field," he said. "I like to make big plays, but I don't celebrate too much. I am energetic, and I like to go out and have fun but keep good sportsmanship. Sportsmanship is important to me. I am also a good team player."