| | |
| --- | --- |
| Harbison to join Auburn staff | |
---
| | |
| --- | --- |
| Saturday, December 8, 2012 11:04 PM | |
According to the site, Auburn Undercover, Charlie Harbison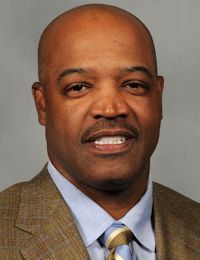 Charlie Harbison
Defensive Backs
View Full Profile has decided to join the new staff at Auburn. Harbison participated in Clemson's first bowl practice on Saturday.
UPDATE: TigerNet has been able to independently confirm that Harbison is leaving the Clemson coaching staff for Auburn. There is no word yet if he will coach for Clemson in the bowl game.
Harbison will be named as Auburn's co-defensive coordinator and defensive backs coach.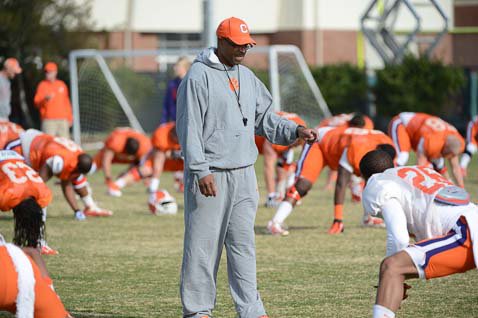 Harbison Bio
• In his second tour of duty at Clemson. He served as defensive backs coach under Head Coach Tommy West from 1995-97.
• Clemson was in the top 26 in the nation in pass efficiency defense in 2009 and 2010.
• Coached first-team All-American DeAndre McDaniel in 2009 and 2010. McDaniel led the ACC and was tied for third in the nation in interceptions (8) in 2009. He was also named First-Team All-ACC both seasons.
• Named one of nation's top-25 recruiters by Rivals.com in 2010.
• Helped Clemson to a top-25 final ranking and the ACC Atlantic Division title in 2009. Clemson had 21 interceptions, fifth-most in Tiger history and tied for fifth-most in the nation. Clemson was #7 nationally in pass defense.
• Coached great players in the 1990s at Clemson, including eight-time Pro Bowl selection Brian Dawkins. He was an All-American and led the ACC in interceptions in Harbison's first year at Clemson (1995).
• Came to Clemson from Mississippi State, where he was defensive coordinator and safeties coach. He helped Mississippi State to the Liberty Bowl in 2007. The Bulldogs were seventh in the nation in pass defense and 20th in the nation in pass efficiency defense.
• Has had two tours of duty at Alabama (1998-00, 2003-06). He helped Alabama to five bowl games in seven total years, including the 1999 season when the Crimson Tide won the SEC title and played Michigan in the Orange Bowl. Alabama finished ranked #8 in the nation that year. He coached defensive backs in his first tour of duty and wide receivers the second time around at Alabama.
• Coached at Louisiana State under Head Coach Nick Saban in 2001 and 2002. The 2001 team won the SEC title and ranked #7 in the final AP poll with a 10-3 record.
• Started his coaching career at Gardner-Webb in 1984.
• Has experience coaching in the Arena Football League and World League of American Football.