| | |
| --- | --- |
| Recruiting Visitor's List for Clemson-BC | |
---
| | | |
| --- | --- | --- |
| Friday, October 11, 2013, 12:46 PM | | |
This weekend's list of visitors is significantly smaller than what is in store for next weekend's game against Florida State.
However, the Clemson coaching staff is hosting several commits from both the 2014 and 2015 classes as well as prospects for the 2015 and 2016 recruiting cycles.
There will also be several basketball prospects in town this weekend.
2014 Commits
RB C.J. Fuller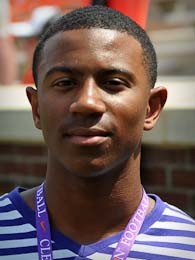 C.J. Fuller
Running Back
5-10, 200
Easley, SC
View Full Profile , Easley (SC)
LB Kendall Joseph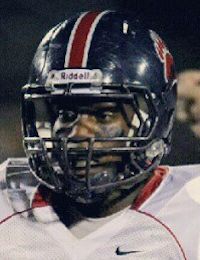 Kendall Joseph
Linebacker
6-1, 230
Belton, SC
View Full Profile , Belton-Honea Path (SC)
WR Artavis Scott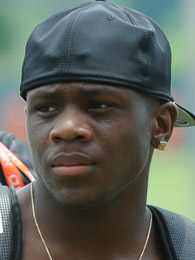 Artavis Scott
Wide Receiver
5-11, 180
Tarpon Springs, FL
View Full Profile , Tarpon Springs (FL) East Lake
K Alex Spence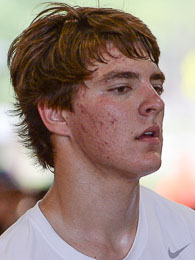 Alex Spence
Kicker
6-2, 190
Florence, SC
View Full Profile Florence (SC) West Florence
2015 Commits
LB J.D. Davis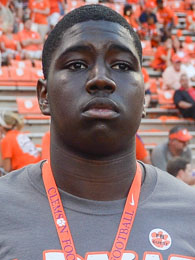 J.D. Davis
Linebacker
6-2, 215
Central, SC
View Full Profile , Central (SC) Daniel
LB Judah Davis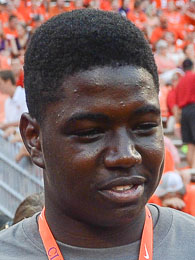 Judah Davis
Linebacker
6-2, 215
Central, SC
View Full Profile , Central (SC) Daniel
OL Noah Green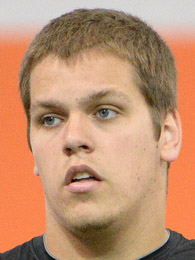 Noah Green
Offensive Tackle
6-5, 275
Boiling Springs, SC
View Full Profile , Boiling Springs (SC)
S Van Smith

Van Smith
Running Back
6-0, 170
Charlotte, NC
View Full Profile , Charlotte (NC) West Mecklenburg
LB Jalen Williams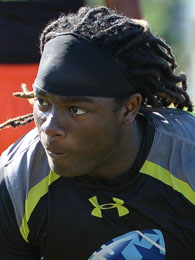 Jalen Williams
Linebacker
6-0, 215
Blythewood, SC
View Full Profile , Blythewood (SC)
2015 Prospects
CB Kaleb Chalmers

Kaleb Chalmers
Cornerback
5-11, 170
Greenwood, SC
View Full Profile , Greenwood (SC)
RB Reggie Gallaspy

Reggie Gallaspy
Running Back
5-11, 205
Greensboro, NC
View Full Profile , Souther Guilford (NC)
ATH Darquavious Mangham Griffin (GA)
TE Collin Reid, Boiling Springs (SC)
RB Rocky Reid Concord (NC)
DE Russell Ude, Westminster (GA)
2016 Prospects
K.K. Brooks, Marietta (GA) Walton Academy
OL Kevin McCray, St. Stephen (SC) Timberland
QB Josh White

Josh White
Quarterback
6-5, 220
Marietta, GA
View Full Profile , Marietta (GA) Walton Academy
Basketball 2015 Prospects
PF Nate Fowler, Cincinnati (OH) Moeller
C Trey Kalina, Gadsden (AL) Gadsden City
SF Justin Smith, Cochran (GA) West Laurens
2016 PG Caron Corpening (St Stephens - NC)