| | |
| --- | --- |
| Student writes thank you letter to Clemson Football | |
---
| | |
| --- | --- |
| Monday, January 18, 2016 1:29 PM | |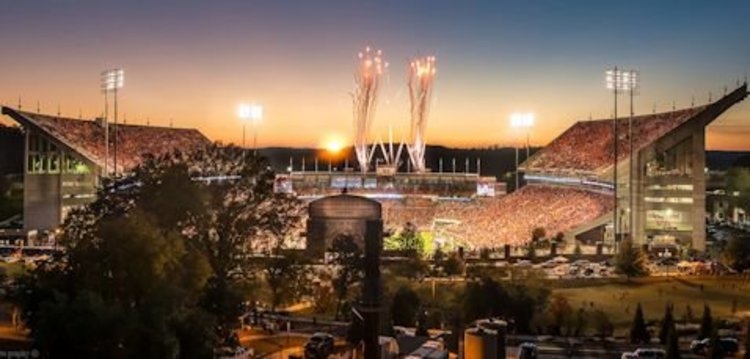 Clemson freshman business major Jessica Osher wanted to share a recent Thank you letter to the Clemson Football team to TigerNet.com.
The first game against Wofford changed my life. That moment in Death Valley, alongside my football fanatic friend, Robin, watching "The Dream" play on the big screen, with goosebumps on every inch of my body, I felt more at home than I ever have. As I stood in a sea of orange, I realized that I had finally found the place I was meant to be. A family.
I came to love the chants, the dancing, tailgates, holding my breath when it was close, screaming my head off the entire game, especially when the players acknowledged the student section. The friends I made in each game are friends I know I will have forever.
So thank you, Clemson football. Thank you for introducing me to a sport that would change my life. Thank you for giving me the family I always wanted. It showed me that Clemson is not only about football but also about the friends I made from the season that I knew would last. Thank you for endless hours of entertainment. There is no other way I would have wanted to spend my Saturdays. Thank you for instilling in me a sense of school spirit and pride that I didn't think was possible. EVERY Friday I sport an orange shirt, and feel overjoyed looking around at 15,000 of my best friends, wearing the same (and so many #4 jerseys you lose count). I never thought that hating the Gamecocks would come so easy, but watching you guys triumph felt as exciting as anything I've ever watched. Thank you for playing through the rain, and being so graceful about it, because let's be honest… the Notre Dame game was an exhilarating night. Thank you, Deshaun, for rallying your team every game and being the best all around college quarterback. Thank you for playing like a team, and always being there to pick each other up, exhibiting kindness, respect, sportsmanship, and so many admirable traits. Every single player on that team made me feel proud to go here.
Thank you for proving everyone wrong over and over again. I know I infuriated all of my friends by constantly talking about football and managing to convert my best friend to a Clemson fan was a proud moment in my life. It couldn't have been easy to have so many people rooting against you, saying you aren't good enough. But wow, you all proved them wrong. Thank you for making football season the best few months of my life.
Whether I was bringing my own guts to make a speech, going out of my comfort zone, or even making it out of bed in the morning, the "We Too Deep" chant was always stuck in my head (so many reasons to thank Dabo, the legendary, amazing coach of our Clemson Tigers).
Thank you for balloons and fireworks, laughter and tears, rarely having a voice on Sundays, the ACC Championship and Playoffs, "Beat USC" shirts invading my closet, and sharing the heart you bring on the field with every single person in the stands. Thank you for leaving your everything on the field this past Monday night until the last second. Being the underdog time and time again, you all never gave up and made it so every Tiger fan never wanted to either.
I am so proud to be a Clemson Tiger, and that will always stand true, win or lose. So thank you to every single player on the football team, everybody who made the games possible, the band, cheerleaders, dance team and the incredible twirler, the coaches, the students, and every single Clemson Tiger for making my first-semester one that I will never forget.
** Jessica Osher can be reached on Twitter and letter was reposted from theodysseyonline.com.