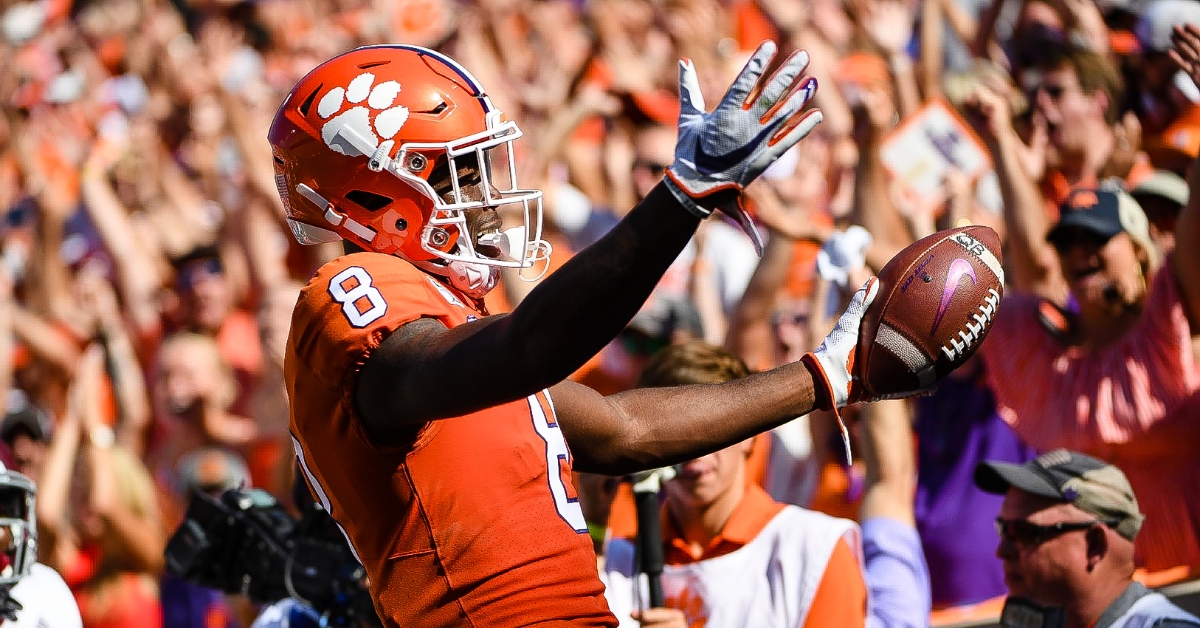 | | |
| --- | --- |
| Justyn Ross injury update | |
---
| | | |
| --- | --- | --- |
| Tuesday, September 24, 2019, 12:06 PM | | |
'WRU' should be back at full power against North Carolina.
Clemson sophomore receiver Justyn Ross was held out of Saturday's win against Charlotte but Dabo Swinney shared on Tuesday that he is ready to go after the rest with his hip issue.
"He's good. He was ready to play last week," Swinney said to the media. "He was just hampered. It was just a little hip flexor. Just a little tinge of pain in there for him and had been bothering him and he had been kind of been playing through it. In fact, we didn't even know about it because that is just how he is. It was bothering him. We treated him all week and he was feeling better. Gametime he really felt great. He was ready to go. I said 'Let's just hold you right now. Let's see how we do.'
Swinney said that he looked great during Monday's practice session.
"He is a thoroughbred," he said. "He looked great last night. It was noticeably different. Just his gait. He feels great. They did a good job with him all last week as far as treatment and how they stretched him."
For the season, he has 15 receptions for 171 yards and a receiving touchdown.
During his impressive freshman campaign, Ross had 46 catches for 1000 yards and 9 touchdowns.