| | |
| --- | --- |
| Herbstreit discusses Watson and Swinney's future | |
---
| | |
| --- | --- |
| Friday, March 10, 2017 1:03 PM | |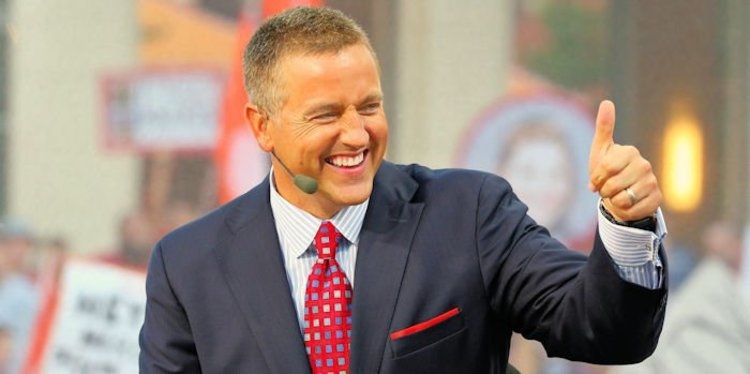 ESPN college football commentator Kirk Herbstreit is a fan favorite of countless fans with his call of big-time football games for the last several years.
Herbie as he is affectionally called, had many Clemson fans excited before the season even started when he proclaimed that his favorite to win the 2016 National Championship was Clemson. He ended up being right of course as Clemson defeated Alabama to win their first title since 1981.
Herbstreit was asked on Twitter this week which rookie quarterback should the Cleveland Browns think of selecting in the upcoming 2017 NFL Draft.
"I'm a Deshaun [Watson] guy," Herbstreit posted. "No question. Couldn't careless about what the critics are saying. I've seen him in person in BIG games!" #CaseClosed
In 2016, Watson completed 388 passes out of 579 attempts for 4593 yards and 41 passing touchdowns with 17 interceptions for an adjusted QBR of 84.9.
Herbstreit was then asked if he thought there would be a major drop off post-Watson at Clemson.
"Drop off. Yes. Major drop off? No. Dabo has built a program that has staying power," Herbstreit said. "Not going anywhere."
Finally, Herbstreit was asked if he thought that Dabo Swinney would take the Alabama job if ever offered.
"No, can't see him [Swinney] leaving what he's built in Clemson," Herbstreit said.