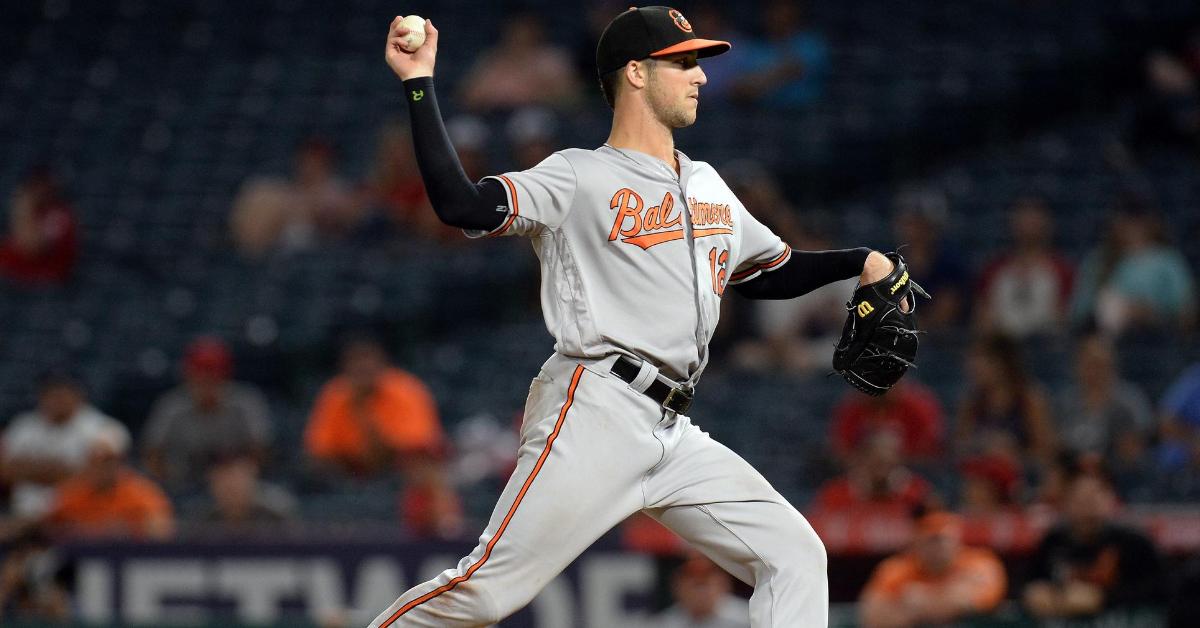 | | |
| --- | --- |
| Former Clemson OF records first save by positional player in MLB history | |
---
| | | |
| --- | --- | --- |
| Friday, July 26, 2019, 9:00 AM | | |
Baseball can be a wild and crazy game.
Former Clemson outfielder Steve Wilkerson was called into Thursday night's contest to pitch the sixteenth inning against the Los Angeles Angels.
Wilkerson was able to get outs from Brian Goodwin, Kole Calhoun and slugger Albert Pujols to end the game. The historical performance gave Wilkerson the first save by a positional player since official records have been kept starting in 1969.
"I don't think I've wrapped my head around it yet," Wilkerson said to reporters after the Orioles' 10-8 marathon win. "What a wild game. That was just crazy. I'm glad I could go out there and be part of getting us a win."
The game lasted six hours and 18 minutes.
Stevie Wilkerson is the first position player to record a save (saves became an official stat in 1969). #SCFacts

He threw 14 pitches and NONE of them were faster than 60 mph ?? pic.twitter.com/rkSpGUbMew

— SportsCenter (@SportsCenter) July 26, 2019
Stevie ?? Wilkerson

• 3 Games
• 4.0 Innings
• 44 Pitches (33 Strikes, 11 Balls)
• 2.25 ERA
• 0.50 WHIP
• .143 Opponent AVG
• 1 Strikeout
• 1 Save (1 Opportunity)#Birdlandpic.twitter.com/pWLMCd6PaO

— DC ????? (@DanClarkSports) July 26, 2019
Stevie Wilkerson Thursday velocity
54.1
56
54.7
54.1
54.3
54.4
56
54.4
53.4
53
53.6
53.6

2 pitches did not register.

— Paul Hembekides (@PaulHembo) July 26, 2019