| | |
| --- | --- |
| Deshaun Watson's massive banner goes up in Gainesville | |
---
| | |
| --- | --- |
| Friday, February 10, 2017 5:13 PM | |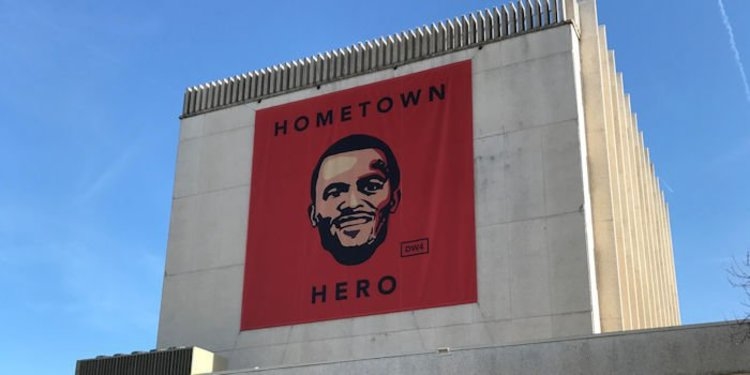 Another Day and another honor for Deshaun Watson. The City of Gainesville raised their 36 feet x 36 feet banner in honor of their hometown hero Deshaun Watson this week.
The location of the banner is at 111 Green Street, Gainesville, GA, 30501 (around town it's known as the "old Regions Bank building).
TigerNet spoke with Joey Summer recently and he discussed Deshaun Watson's high character as one of the reasons he started this banner project.
"Deshaun has meant so much to the city," Summer said. "In addition to being an incredible athlete, Deshaun is truly a genuine human being. I have a disabled brother that went to Gainesville High school with Deshaun. Deshaun was incredibly friendly with my little brother and would have full conversations with him whenever passing him in the hallway. I'm a diehard Georgia Bulldogs fan, but Deshaun turned me into a Clemson fan (for this past season only, with all due respect). We hope this project will celebrate the example Deshaun and his family has set as role models for the citizens of Gainesville."
Watson will also have a street named after him as the city of Gainesville voted YES on Tuesday to rename a street close to Gainesville high school's football practice field called 'Touchdown Drive' to 'Deshaun Watson Way'.
In 2016, Watson completed 388 passes out of 579 attempts for 4593 yards and 41 passing touchdowns with 17 interceptions for an adjusted QBR of 84.9.