| | |
| --- | --- |
| Boulware: "I'm the most complete linebacker in the draft" | |
---
| | |
| --- | --- |
| Monday, March 6, 2017 9:40 AM | |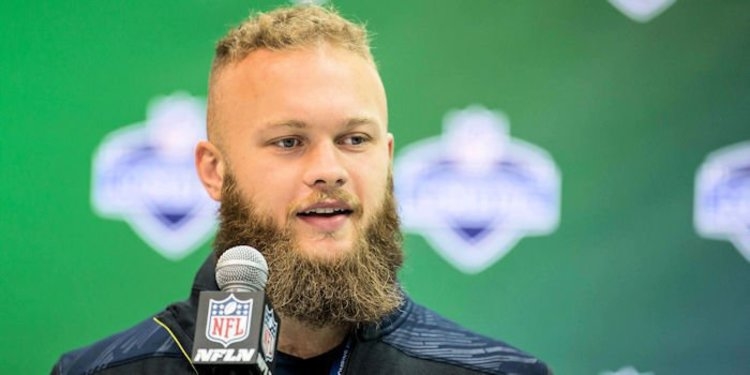 Former Clemson linebacker Ben Boulware was invited to the NFL Scouting Combine in Indianapolis over the weekend. One of the reporters asked him the following question on Saturday during the media portion of the event.
How do you respond to those who say you're not a great athlete and do you feel you can show them wrong tomorrow?
"Absolutely," Boulware said. "I feel like I have nothing to prove, that I'm the most complete linebacker in this draft. I feel like with my stats and everything I've done over the past four years, I've had over 350 tackles in the last four years. I had over 130 this year, I've been the MVP of three bowl games, including a national championship. I feel like with my leadership and knowledge of the game and my ability to point out plays and point to where the ball's going, even before the snap happens -- there's not a linebacker, and there's no disrespect to any other linebackers, there's obviously a lot of great players in this draft. And I know I'm not perfect. But there's not a linebacker in this draft and probably drafts before that you can see on film multiple times pointing, waving like, come over here, and the ball's going there, and it happens. So I feel like all that being said, you're not going to draft me because I'm 6-foot? I feel like that's not someone doing their homework. I have all the qualities to make a great linebacker, and I'm very confident in that, I'm very confident in my tape. That's why I tell everybody, just watch the tape. That's all I have really to say.
Boulware shared that he has put in the work since he was small to be one of the top linebackers in the draft.
"And that confidence comes from me doing 500 push-ups and 500 sit-ups from seventh grade to my senior year of high school," Boulware said. "That confidence comes from all the blessings the Lord's put in my life. I realize where the Lord's blessed me and where he hasn't, and I've maximized everything that he's placed in my life, and everything he hasn't, just put in the side door. I'm not really worried about it, and I realized that everything I have, I gotta maximize it every single day and I feel like I have, at least for the past four years. So that's why I feel like I'm the most complete linebacker in the draft."
Before Boulware was able to go through any of the drills, he measured in at 6'0" tall, weighed 236 pounds with 10" hands and 30" arm length.
Boulware decided not to run the 40-yard dash event but will run it during Clemson's Pro Day. His vertical jump was measured at 29.5 inches, and he had a 9-foot-3 broad jump (111 inches). During the 3-cone drill, he ran it in 7.02 seconds, ran the 20-yard shuttle in 4.43 seconds, and ran the 60-yard shuttle in 12.13 seconds.
He put up 20 reps of 225 pounds on the bench press which was 11th out of 22 in the linebacker group.