| | |
| --- | --- |
| A Clemson Alligator named 'Trumpagator' | |
---
| | |
| --- | --- |
| Friday, February 10, 2017 11:25 AM | |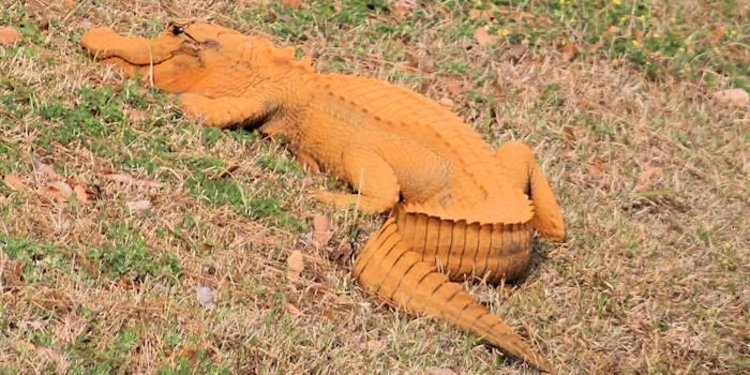 Clemson won their first National Championship since 1981 and bandwagon fans have been coming out everywhere with their support of the Tigers including THE POND. In the latest example of fandom, there is an alligator with mysterious orange skin that has been hanging out this week at Tanner Plantation in Hanahan, South Carolina. He has reportedly been in the area the last ten years but just recently returned to show off his new orange coloring.
Residents that live near the area have called him a fan of the Clemson Tigers and have nicknamed him 'Trumpagator' for his unique orange coloring like the tan of President Trump.
Jay Butfiloski with the South Carolina Department of Natural Resources guesses that the one-of-a-kind alligator might have spent the winter in a rusty steel pipe. Good news for the alligator as his natural color will more than likely return after he sheds his skin.
WARNING DISCLAIMER: DO NOT TRY TO INTERACT WITH 'TRUMPAGATOR'. HE WILL BITE YOU.