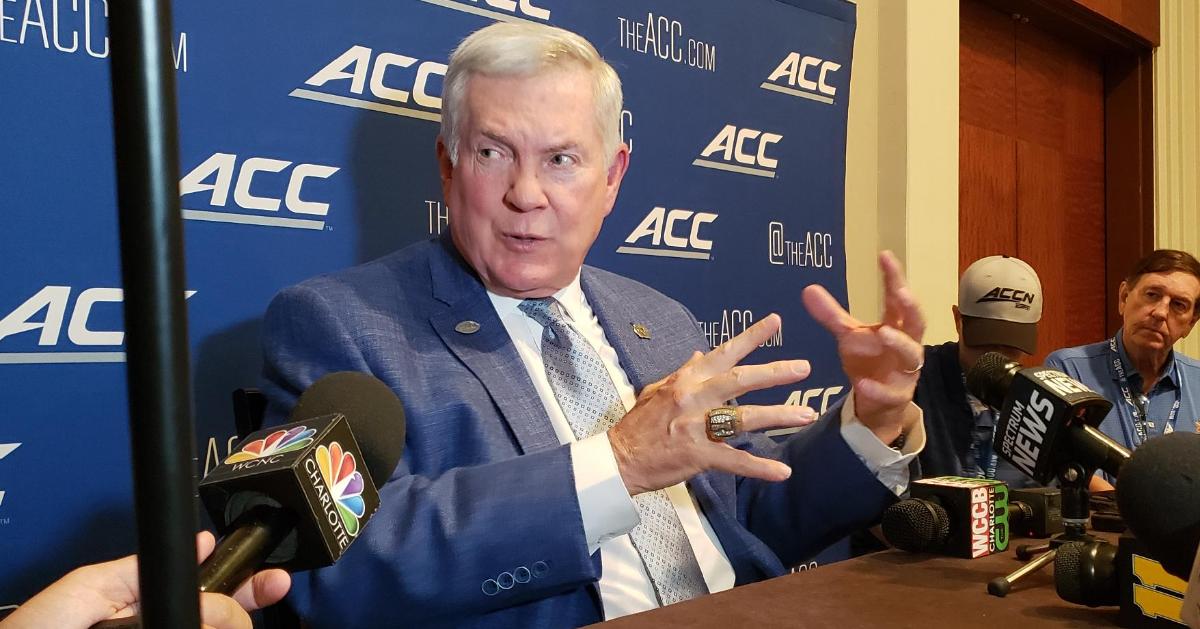 | | |
| --- | --- |
| UNC's Mack Brown says critiques of Clemson are 'weird' | |
---
| | | |
| --- | --- | --- |
| Monday, October 14, 2019, 9:57 PM | | |
UNC coach Mack Brown had the weekend off to take in some more college football and he came away as impressed with the now-No. 3 Tigers as he was when they met a few weeks ago.
"It's amazing looking at Dabo, at Texas we were winning a lot like he was. When you get there, fans and the media are not fair. The expectation is that they blow everyone out," Brown mused at his press conference Monday. "You go back to a couple years ago and they barely beat Syracuse...and they go and win the national championship. We think they hung in there and there was a comeback. Now we're saying they stink. They don't stink. They've got the best players in the country and probably the best team in the country."
Brown wonders why his team doesn't get more credit for keeping it close than Clemson is criticized for the effort.
"The fact that we played them good, everybody's mad at them instead of being happy for us," Brown said. "It's weird how people look at it. The key is to win. You're not going to blow everyone out every week."
Brown also addressed any concerns on Trevor Lawrence's play at midseason.
"The expectations on Trevor Lawrence -- all those people criticizing him would darn sure take him," Brown said. "I can tell you that. If he went out right now, he would be a No. 1 draft pick. We can say what we want but that ole boy is really good. I stood out there and watched him pregame at 6-6, and what, 230 or whatever he is and runs 4.4 or 4.5 and has never lost a game in his life and we're sitting here criticizing him. Oh my gosh."
Naturally, Mack spent the weekend watching football. His thoughts, particularly on Clemson: pic.twitter.com/2X1Q13UJPA

— Brant Wilkerson-New (@BrantHeelsMaven) October 14, 2019