| | |
| --- | --- |
| Swinney to Jim Rome: "People have been trying to talk us out of the playoff all year" | |
---
| | |
| --- | --- |
| Tuesday, November 19, 2019 8:31 PM | |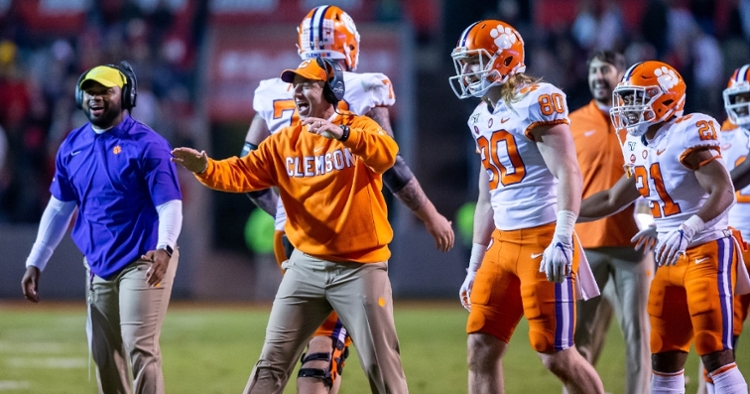 Clemson head coach Dabo Swinney was a guest on 'The Jim Rome' show on Tuesday and was asked if his team has been overlooked this season.
"I don't think there is any question," Swinney said. "People have been trying to talk us out of the playoff all year. Everybody spends more time talking about who we play as opposed to who we are. We play the same people that we've always played. We have been pretty successful in the last eight or nine years. We've got a really good team. Early in the year, we dominated every game, but one, and that was on the road. We didn't play well, but we won the game. You know, it has been a little bit of that rhetoric all year."
Swinney knows to take it one game at a time.
"We just kind of stay about our business. We all know it will work itself out. Here we are now, and there are a few undefeated teams left."
Swinney continues in the interview talking about much better his team is at this point in the season that last year's National Championship squad.
Dabo Swinney sounds off on College Football Playoff from The Jim Rome Show on Vimeo.