| | |
| --- | --- |
| Rankings: Improved bats move Clemson up ranks | |
---
| | |
| --- | --- |
| Monday, April 30, 2018 10:02 AM | |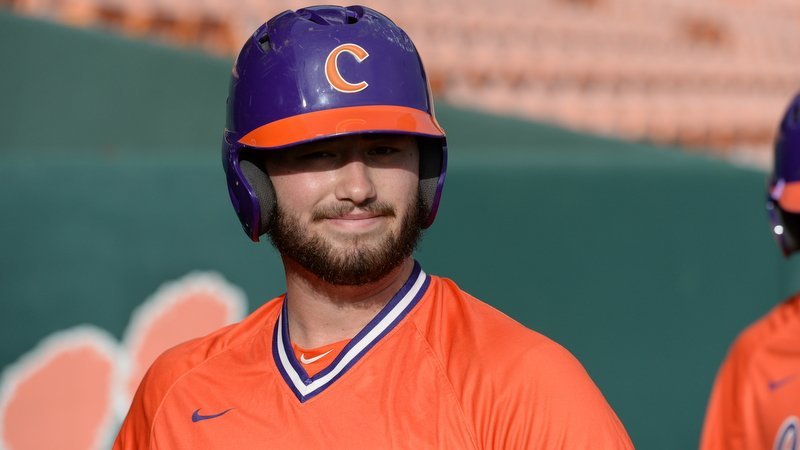 A 5-0 week that included sweeping Virginia on the road kept Clemson's momentum rolling in the rankings.
Monte Lee's Tigers (34-11, 17-7 ACC), which have won eight consecutive games - and seven-straight in ACC play, moved up four spots in the Baseball America Top 25 and two spots in the D1Baseball Top 25 to No. 10 Monday.
In the RPI, Clemson returned to the top-10, at No. 10 also, after falling as low as 20th in recent weeks. North Carolina paces the conference (4) with Florida State (12) and NC State (14) rounding out top-15 ranks.
With the Tigers' sweep and UNC's over NC State over the weekend, Clemson vaulted to a two-game lead in the Atlantic Division with only two ACC series left for each.
They finish divisional play after a week off for exams in a Saturday-Monday series at home with Florida State (31-14, 13-10) starting May 5 at 6:30 p.m.
In the conference stats, Clemson continued a move up in team batting average - to 10th (.253) after ranking as low as last well into the season. The seven-homer weekend put them five above the next-nearest in the league (68) and tied for third nationally (second-most among Power 5 teams; Arkansas with 69).
Clemson catcher Chris Williams leads the ACC in RBIs (48) and is tied for second in home runs (13; Georgia Tech's Kyle McCann with 14).
Pitching-wise, Clemson is third in the ACC in team ERA (3.46) with the most saves (18) and right-hander Ryley Gilliam ascended to the ACC lead with three saves over the weekend (10 total). Gilliam lowered his ERA to 0.74 in 19 appearances this season.
Clemson baseball rankings
Baseball America: 10 (+4)
D1Baseball: 10 (+2)
Collegiate Baseball: 8 (+6)
Coaches Poll: 9 (+1)
Perfect Game: 6 (+2)
Other weekly ACC rankings
Baseball America: North Carolina (5), NC State (7), Duke (11), Florida State (16).
D1Baseball: North Carolina (6), NC State (8), Duke (13), Florida State (16).