| | |
| --- | --- |
| Nick Saban on Clemson loss: "I'll never get over it" | |
---
| | |
| --- | --- |
| Thursday, April 20, 2017 8:38 PM | |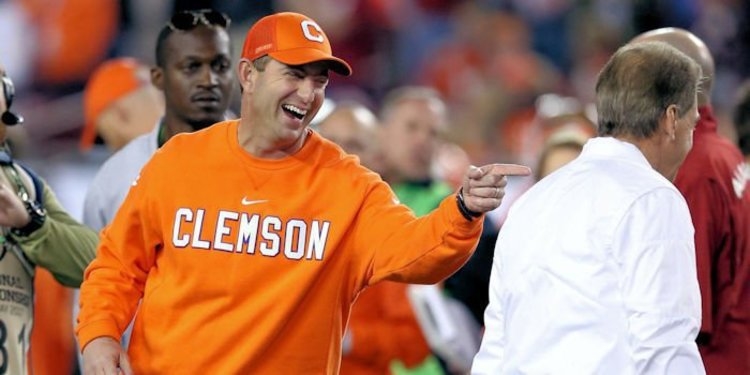 Clemson defeated Alabama 35-31 in last year's College Football Playoff title game. However, Alabama head coach Nick Saban still isn't over the sting and heartbreak of the last second gut-wrenching loss.
"I'll never get over it because you never do with those kind of losses," Saban told ESPN. "I never got over the returned field goal at Auburn. I never got over playing poorly against Ohio State and losing that game late. And then in this game, we didn't play very well, and Clemson did when they had to. That's what eats at you."
Saban can't figure out what happened to some of his players that didn't perform up to their potential. It was probably that Washington and Clemson were just two tough opponents that matched up well against Alabama.
"Something happened to our team from the SEC championship game to the playoff," Saban said. "You look at the Clemson game, and our really good players didn't play very well. But Clemson was a damn good team. They were the best team we played against with the best quarterback, and where we needed to play well, we didn't."
Saban reiterated that he is having a tough time moving past his last game.
"But we didn't play to our strengths, and that's my fault. That's the part that's hard to get over."
It won't get too much easier for Saban as the Crimson Tide will open up the 2017 football season against ACC powerhouse Florida State on Sat, Sept 2.