| | |
| --- | --- |
| Former Clemson LB securing starting job | |
---
| | |
| --- | --- |
| Thursday, August 24, 2017 7:37 PM | |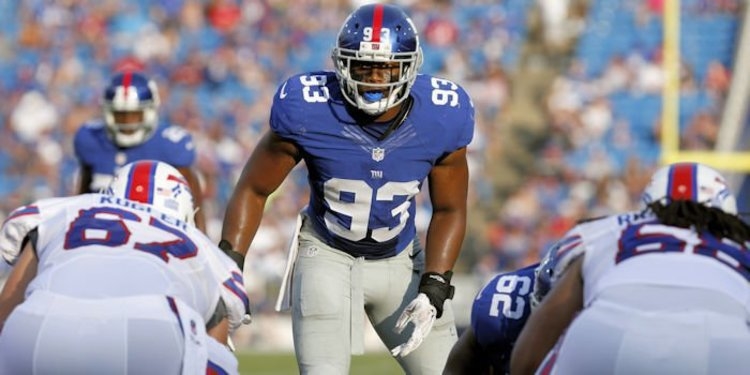 B.J. Goodson has only strengthened his grasp on his first NFL starting role.
The former Clemson linebacker is listed atop the depth chart at middle linebacker for the New York Giants. Per ESPN, Goodson would be the organization's ninth consecutive new starter there beginning a season.
The second-year player has earned his coach's trust.
"We have a lot of confidence in B.J.," Giants head coach Ben McAdoo told reporters this week. "He gets better each and every day. He is taking it from the practice field to the game field. And he is working on ripping the ball out, he was doing a good job of that (this week).
"He is a guy that gets better with reps and we are excited for B.J."
The former fourth-round pick feels like he's in charge, but still working.
"I'm running the show. At the end of the day, what I say goes," Goodson said to reporters this week. "The guys trust me … I'm never settled or complacent where I am. I'm working to get better every day."
Goodson earned playing time as last season went on, totaling four of his nine tackles in one game last December versus Detroit. He added a stop in the playoffs versus Green Bay as well.
The prospect of significantly more snaps doesn't faze the Lamar native.
"I've been asked about being an every-down linebacker and I accept the challenge," said Goodson. "I feel like I fit in great. The coaches are going to put in the best guy they see fit in there. When they call my number, I'm there … I'm used it from Clemson. That's nothing that I'm worried about personally."
Goodson logged 911 snaps in an All-ACC senior campaign where he led Clemson with 160 tackles (14 for loss).
The Giants play next on Saturday night at 7 p.m. versus the New York Jets in preseason action.
DC Spags: I love the look in B.J. Goodson's eye...I like when there's a little fire in a MIKE linebacker. #NYGiants

— New York Giants (@Giants) August 18, 2017