| | |
| --- | --- |
| Dabo Swinney has no regrets ranking Ohio State 11th | |
---
| | |
| --- | --- |
| Saturday, January 2, 2021, 12:47 AM | |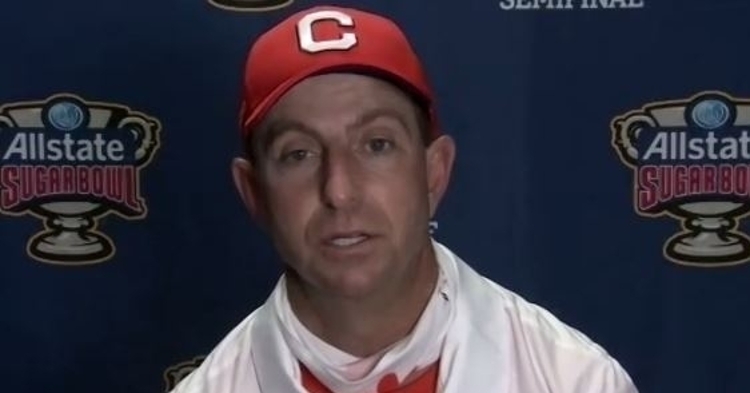 Clemson head coach Dabo Swinney got some national media attention when he recently voted undefeated Ohio State 11th in his coaches poll.
"First of all, my vote don't mean anything. But it means something to me, you know? It's my poll," Swinney recently told ESPN. "I do it. It creates a stir because we just so happen to be playing Ohio State. It has nothing to do with Ohio State — absolutely zero. You can change the name to Michigan or Georgia or Florida or Tennessee or Nebraska. Anytime you have a top-10 (ranking), it should be that special. This year it's like really, really, really special and I wanted it to be that way. And so, I wanted to recognize the teams that played nine games or more. And so, if you didn't play nine games, I just didn't consider you from the top 10. That's why they were 11."
Swinney was asked by reporter Dennis Dodd following the 49-28 loss if he had any regrets of ranking Ohio State 11th.
"No, I don't regret any of that," he said. "And polls have nothing to do with motivation. Both teams were highly motivated to play. "And, listen, they're a great team. As I said, that had nothing to do with Ohio State. I said they were good enough to beat us, good enough to win the whole dang thing."
Swinney took responsibility for the loss.
"The only that I regret is I didn't do a good enough job getting my team ready. But I don't regret anything about that at all."