| | |
| --- | --- |
| D.J. Uiagalelei reveals the Bible verses on his wristbands that inspire him | |
---
| | |
| --- | --- |
| Tuesday, November 3, 2020, 4:35 PM | |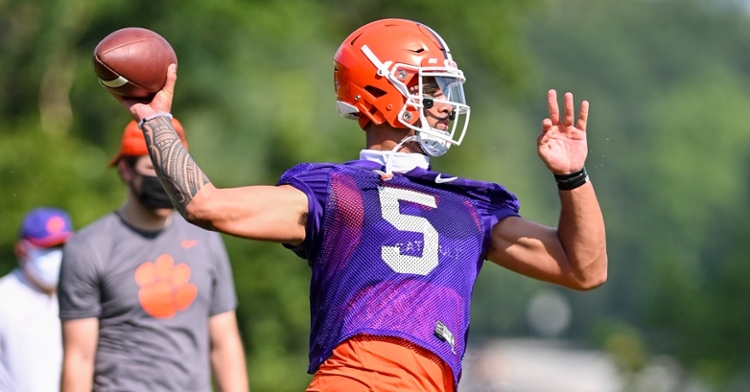 Clemson freshman quarterback D.J. Uiagalelei spoke to the media on Monday, previewing the top four matchup with Notre Dame on Saturday night.
A reporter asked Uiagalelei about several wristbands that he wears and if they had any significance to him.
"I like wearing wristbands. A lot of those wristbands that I have on my wrist are different Bible verses that my little cousin, Malia, she gave to me for my birthday last year because she knows I wear bracelets," Uiagalelei said.
He went on to describe three Bible verses that he draws inspiration from.
"This one is Jeremiah 33:3 'Call to me and I will answer you and show you great and might things.' All of these are just different Bible verses that I just look down and read. Philippians 4:13 'I can do all things through Christ that strengthens me.'
"Another one is Ephesians 6:10 'Be strong in the Lord and his mighty power.'"
"My last one is Romans 12:2 'Do not be conformed to the pattern of this world but be transformed by the renewing of your mind so that you may prove what is the good and pleasing perfect will of God. It is just different things that I like to look at. It just reminds me of different stuff that has a lot of meaning to me."