| | |
| --- | --- |
| Clemson's 2018 class rated top-10 by Baseball America | |
---
| | |
| --- | --- |
| Wednesday, September 12, 2018 1:30 PM | |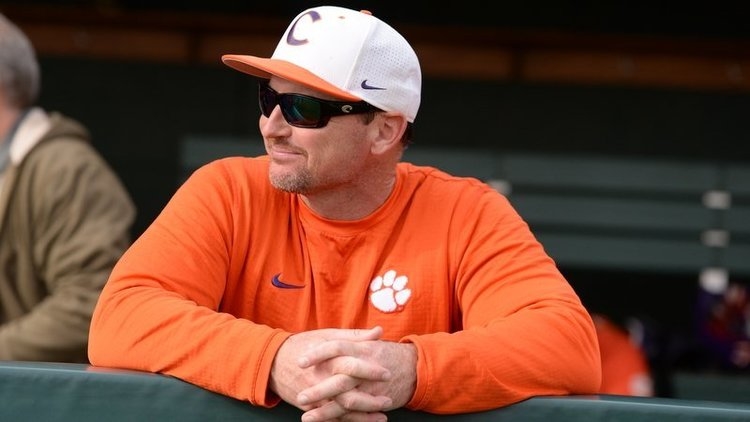 CLEMSON, S.C. - The Tigers' 2018 recruiting class was rated No. 9 in the nation by Baseball America on Wednesday. The newcomers that comprise the class are already with the team, led by head coach Monte Lee and assistant coaches Bradley LeCroy (recruiting coordinator), Andrew See and Greg Starbuck. The class was also rated No. 14 in the country by Perfect Game.
Three signees were selected in the 2018 MLB draft. Davis Sharpe was picked in the 34th round by the Pittsburgh Pirates, Justin Wrobleski was drafted in the 36th round by the Seattle Mariners and Adam Hackenberg was chosen in the 39th round by the Kansas City Royals.
Thirteen of the 15 signees are freshmen in the 2019 season, including two-way players Will Bethea (RHP/OF), Bryar Hawkins (INF/RHP), Sharpe (RHP/INF) and Wrobleski (LHP/OF). That quartet is joined by position players Chad Fairey (INF/OF), Hackenberg (C/1B), Matthew Lumsden (OF/1B), James Parker (INF) and Mac Starbuck (INF), son of Tiger assistant Greg Starbuck, as well as pitchers Keyshawn Askew (LHP), Nate Lamb (LHP), Jackson Lindley (RHP) and Carter Raffield (RHP).
The Tigers are coming off a 47-16 season and hosted a regional for the third year in a row in 2018. Clemson opens the 2019 season against South Alabama on Feb. 15 at Doug Kingsmore Stadium.
Clemson signing class
Player Pos. B-T Hgt Wgt Cl. Exp. Hometown Previous School
Keyshawn Askew LHP L-L 6-4 170 Fr. HS Powder Springs, Ga. McEachern HS
Will Bethea RHP/OF R-R 6-3 185 Fr. HS Columbia, S.C. A.C. Flora HS
Chad Fairey INF/OF L-R 6-3 210 Fr. HS Greenwood, S.C. Ninety Six HS
Adam Hackenberg C/1B R-R 6-2 235 Fr. HS Palmyra, Va. Miller School of Albemarle
Bryar Hawkins INF/RHP R-R 6-1 190 Fr. HS Cumming, Ga. West Forsyth HS
Nate Lamb LHP L-L 6-5 210 Fr. HS Chesnee, S.C. Chesnee HS
Jackson Lindley RHP R-R 6-4 205 Fr. HS Anderson, S.C. T.L. Hanna HS
Matthew Lumsden OF/1B L-R 6-4 205 Fr. HS Simpsonville, S.C. J.L. Mann HS
James Parker INF R-R 6-2 180 Fr. HS Anderson, S.C. T.L. Hanna HS
Carter Raffield RHP R-R 6-5 215 Fr. HS Cochran, Ga. Bleckley County HS
Davis Sharpe RHP/INF R-R 6-4 205 Fr. HS Dacula, Ga. Mill Creek HS
Mac Starbuck INF R-R 5-9 170 Fr. HS Easley, S.C. Easley HS
Justin Wrobleski LHP/OF L-L 6-1 190 Fr. HS Canton, Ga. Sequoyah HS
Michael Green OF L-L 6-0 190 *So. TR Edgefield, S.C. Florence-Darlington Technical College
Luke Sommerfeld RHP R-R 6-6 235 *Gr. TR St. Louis, Mo. Saint Louis University