| | |
| --- | --- |
| Clemson will announce new AD Monday | |
---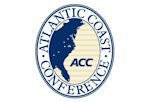 According to multiple reports, Georgia Tech AD Dan Radakovich will replace the retiring Terry Don Phillips as the new athletic director at Clemson.
He was in charge of several facilities projects at Georgia Tech including the indoor football practice facility, softball stadium, tennis complex and the renovation of Alexander Memorial Coliseum.
There will be a press conference later today to announce this hiring. Georgia Tech has yet to confirm Radakovich's departure.
When this move becomes final, 7 of 12 ACC schools will have changed ADs since June 2010.

GT Bio for Radakovich
Hometown: Monaca, Pa.
Position: Director of Athletics
Alma Mater: Indiana University of Pennsylvania, 1980
Now in his sixth year as Director of Athletics, Dan Radakovich has helped take a Georgia Tech program rich in athletic tradition to a higher level of excellence and national respect.
Since Radakovich arrived on the Flats in 2006, Georgia Tech has competed for conference and national championships across the board, Yellow Jacket student-athletes have excelled in the classroom and Tech's facilities rate among the finest in the nation.
The 2010-11 academic year was another extremely successful campaign in Georgia Tech athletics:
Georgia Tech participated in NCAA postseason play in women's basketball, men's and women's tennis, baseball, softball and golf.
Tech hosted NCAA postseason regionals for men's tennis, women's tennis and baseball. The Yellow Jackets also served as host of the ACC?Softball Tournament.
In the fall, the Yellow Jacket football team earned a bowl bid for the 14th consecutive season, finished with a .500 or better record in ACC?play for a league-record 16th straight season, and Tech became the first ACC team to ever lead the nation in rushing offense. The volleyball team posted winning records overall and in ACC?play.
The women's basketball team enjoyed a record-setting season in 2010-11. The Yellow Jackets won a school-record 24 games, earned a fifth straight NCAA?Tournament berth and a five seed, and 7,325 fans flocked to Alexander Memorial Coliseum when the Jackets hosted Connecticut.
In March, a new era of Yellow Jacket men's basketball began with the hiring of new head basketball coach Brian Gregory.
In the spring, the baseball team reached the 40-win plateau and tied Virginia for the ACC regular season championship. The softball team won its third straight ACC regular season title and played in the NCAA?Tournament for the 10th time.
The men's tennis team finished ranked 13th nationally after earning its 10th NCAA?Tournament berth and advanced to the round of 16. The women's tennis team earned its 12th consecutive NCAA?Tournament bid, advanced to the round of 16 for the sixth time and finished ranked 13th in the national polls.
The golf team grabbed the spotlight by winning its third consecutive ACC championship. The Yellow Jackets finished second in the NCAA?East Regional, second in NCAA?Tournament medal play before losing to eventual champion Augusta State in match play. Tech finished ranked as high as No. 2 in the national polls.
Kenny Thorne (men's tennis) was named National Coach of the Year. Bruce Heppler (golf) and Sharon Perkins (softball) were named ACC?Coach of the Year. MaChelle Joseph (women's basketball) won her 150th career game. Danny Hall (baseball) became just the fourth coach in ACC?history to win 300 conference games. Bryan Shelton (women's tennis) won his 200th career match.
Several student-athletes also enjoyed remarkable years. Kelsi Weseman (softball) was a first team All-American. Alex Montgomery (women's basketball) was the 10th player overall selected in the WNBA?Draft. Guillermo Gomez, Kevin King and Juan Spir (men's tennis) all earned All-America honors. Gomez broke the school record for victories with 119. James White (golf) was named first team All-American. Paul Haley (golf) won the ACC individual championship.
Academically, Georgia Tech's Academic Progress Report (APR) improved for the fourth consecutive year. The ACC recognized James White (golf), Christy Jones (softball) and Guillermo Gomez as the ACC Scholar Athletes of the Year for their respective sports. Four athletes - Zach Brewster (baseball), Hannah Krimm (diving), Travis Wagner (swimming) and Jen Yee (softball) - were awarded 2011 ACC Postgraduate Scholarships for their hard work in the classroom.
In Radakovich's first five seasons on the Flats, the Yellow Jacket football program has played in a bowl game every year. In 2009, coach Paul Johnson's team participated in a BCS bowl game (FedEx Orange Bowl).
In total, Georgia Tech teams have combined to win 10 ACC?championships and seven ACC regular season titles in Radakovich's tenure. In addition, Yellow Jacket teams have combined to make 29 NCAA?postseason appearances and captured a national championship in women's tennis.
Over the last five years combined, Tech coaches have been named ACC?Coach of the Year 10 times and National Coach of the Year three times. Thirty-five student-athletes have been named first team All-American, 12 have been named ACC?Player of the Year in their respective sport, and 24 have earned Academic All-America honors from at least one source.
The construction of new facilities or upgrades to existing ones has been a focus of Radakovich's tenure.
This past year, construction began on two major projects -- the John and Mary Brock Football Practice Facility and McCamish Pavilion. The football indoor practice facility will be completed in July of 2011. McCamish Pavilion, the future home for Tech men's and women's basketball, will open its doors in time for the start of the 2012-13 seasons.
The previous year saw the completion of Shirley Clements Mewborn Field, home for Tech's softball program, which was unveiled prior to the start of the 2009 season. The Zelnak Center, a practice facility for Georgia Tech basketball, was in place prior to the start of the 2009-10 season.
Other facility upgrades under Radakovich include the transformation of Tech's former football locker room on the ground floor of the Edge Athletic Center into a new Technology Center, which benefits academic support services for all Yellow Jacket student-athletes, and cosmetic and functional improvements to Bobby Dodd Stadium.
Outside the competition venues, Radakovich directed an overhaul of the annual giving and donation structure for Tech athletics, anchored by the TECH Fund, which establishes minimum giving levels tied to season tickets in various seating areas of Bobby Dodd Stadium and Alexander Memorial Coliseum.
Radakovich also initiated the Athletic Director's Initiative Fund, started in June, 2006, which has raised in cash and pledges more than $12 million.
Radakovich has also played an integral role in fund-raising initiatives for facility projects including McCamish Pavilion, the John and Mary Brock Football Practice Facility and the Byers Tennis Complex. A 2009 gift from the Henry F. McCamish, Jr., family for the renovation of Alexander Memorial Coliseum, could be worth up to $15 million toward that project.
Named Georgia Tech's Director of Athletics on Feb. 22, 2006, Radakovich came to Georgia Tech after five years as senior associate athletics director at LSU (2001-06). He previously served as the Athletics Director at American University in 2000-01. That followed stints as associate athletics director at South Carolina (1994-2000) and Long Beach State (1989-94) as well as two years as the athletics business manager at Miami (FL) (1983-85).
Just the seventh Director of Athletics in Tech history, Radakovich was named to succeed Dave Braine, who retired after nearly nine years in the post. Radakovich also follows in the footsteps of storied names such as John Heisman, Bobby Dodd and Homer Rice.
A graduate of Center High School near Aliquippa, Pa., and a member of its Alumni Hall of Fame, Radakovich, 53, became a football letterwinner and student coach at Indiana University of Pennsylvania, where he graduated in 1980 with a bachelor of science degree in finance. He was enshrined into the Beaver County Sports Hall of Fame in April, 2008, and was recognized as a Distinguished Alumni from IUP in March, 2009.
Radakovich added a master's degree in business administration from Miami (FL) in 1982. He also completed the Sports Management Institute's executive education program in 1992.
He is married to the former Marcie McDonald, and the couple has two children, Christian, 21, and Grant, 17. Christian is a senior Industrial Engineering major at Georgia Tech.