| | |
| --- | --- |
| CFP Chairman on Clemson's support for being ranked No. 1 | |
---
| | | |
| --- | --- | --- |
| Wednesday, December 4, 2019, 11:27 AM | | |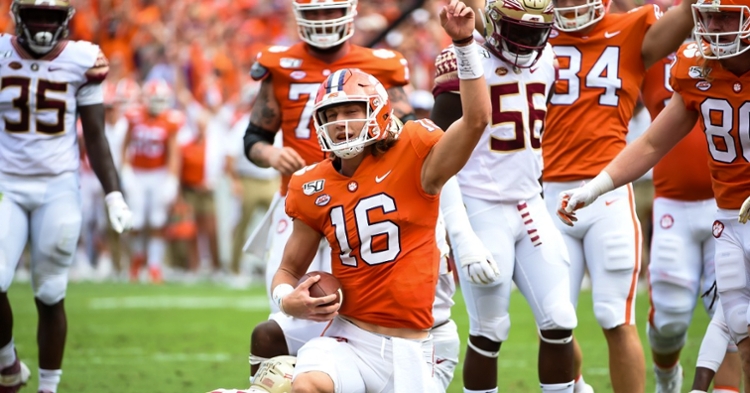 The latest College Football Playoff rankings were released Tuesday night with a top-four of Ohio State, LSU, Clemson, and Georgia.
College Football Playoff Committee chair Rob Mullens says ranked wins are separating the top-three right now.
"We spend considerable time talking about that top-three," Mullens said on ESPN's ranking release show. "Clemson's a great team and been very dominant -- their last seven games extremely impressive. The difference between one, two, and three is just the wins against top-25 opponents. Ohio State with their fourth win against a ranked opponent this weekend, LSU with their impressive resume -- those are the separators from one, two and three...
"There is plenty of conversation about Clemson, but their schedule is just different. When you start to rack them up and see schedule strength, you see those teams at one and two that have wins against ranked opponents -- and highly-ranked opponents."
Mullens was asked more about Clemson's No. 3 ranking on Tuesday night on the media teleconference.
"Well, obviously Clemson has been very impressive, seven straight wins by at least 30 points, strong offense, strong defense, very balanced," he told TigerNet.
"When you're looking at the top three, you're looking at three outstanding teams. As I mentioned, the difference is just wins over ranked opponents, schedule strength."
Mullens said they will watch the games and not have some perceived notions on the teams that will make the playoff.
"We don't project ahead. We'll watch the games. We'll go back in that room and discuss all options."