| | |
| --- | --- |
| Spence to sign as preferred walk-on | |
---
| | |
| --- | --- |
| Tuesday, February 4, 2014 10:54 AM | |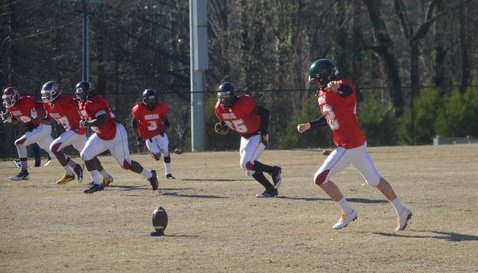 Clemson head coach Dabo Swinney

Dabo Swinney
Head Coach
View Full Profile is always looking for team players, and he has found one in future kicker Alex Spence

Alex Spence
Kicker
6-2, 190
Florence, SC
ESPN:


View Full Profile .
The Florence (SC) West Florence kicker committed to the Tigers last summer, and will compete this fall for the starting spot vacated by Chandler Catanzaro, all while paying his own way as the coaches wait for a scholarship spot to open.
When Spence first committed to the Tigers, the coaches were up front with him about the possibility of having to gray shirt or accepted a preferred walk-on spot for a semester. And, in true team player fashion Spence was willing to work with the coaches.
"It's really exciting that National Signing day is finally here," Spence told TigerNet Tuesday morning. "I actually just got some good news about the Signing Day situation. When I committed in June they told me up front, 'We have a small class right now and we are going to offer you a scholarship, but if we over-sign you will have have to wait until January to get your scholarship.' I told them that was fine. They've gotten a few guys lately and they've had a few key guys decide to stay."
With late additions to Clemson's 2014 class, Spence had a choice to make: accept a gray shirt offer and enroll next January or pay his own way for a semester and compete for a starting job in the fall.
"They [the Clemson coaches] came to my house last Thursday and told me that I'd have two choices: I could sign the scholarship papers like I'm going on scholarship and then I'd have to gray shirt until January or I could sign as a preferred walk-on and be able to enroll in June and compete for the starting job," Spence said. "I told them that I wanted to start in June. I also have enough academic money from scholarships and stuff to be able to pay for the first semester, so it really isn't too big of a deal."
Despite being a walk-on Spence, will be able to be included in all of the Signing Day media and festivities because of a special agreement that he will sign that is being sent by Coach Danny Pearman

Danny Pearman
Assistant Head Coach / Tight Ends
View Full Profile .
"I just got off the phone with my dad about 30 minutes ago, and he said that he had just gotten off the phone with Coach Pearman," Spence said. "Coach Pearman is sending him some letter for me to sign so that I can be included in the signing day media because walk-ons usually can't. This is some kind of agreement that I will be on scholarship after the season is over. I'm not totally sure what it is. He's going to bring that to Arlington (TX) tomorrow for me to sign."
Spence's Signing Day ceremony will be extra special tomorrow as he will sign at the home of the Dallas Cowboys.
"I'm actually at the U19 Football International Bowl in Arlington right now. I'm the kicker for that team and we are practicing," Spence said. "I'm actually going to be able to sign in AT&T Stadium tomorrow at a ceremony."
After kicking in the Cowboys' stadium, Spence said that becoming a NFL kicker is now a future dream for him to strive for.
"It has kind of become a goal for the distant future," he said. "After kicking for so long, I've started to love it."