| | |
| --- | --- |
| Ben Boulware: The recruit that almost got away | |
---
| | |
| --- | --- |
| Tuesday, May 28, 2013 10:58 AM | |
Ben Boulware is the 2013 Clemson commit that almost didn't happen.
The 4-star linebacker out of Anderson (SC) T.L. Hanna put up monster numbers during his sophomore and junior seasons for the Yellow Jackets, and began to attract attention from all over country. The offers came from all over the country – places like Georgia, UCLA and Texas A&M.
However, it was the school just up the road from his house, the school where his brother Garrett Boulware played baseball, that he desperately wanted an offer from. And that offer seemed like it was never going to occur.
"If you look at my stats, I felt like a legitimate football coach could look at those and tell I could play," Boulware told TigerNet this week. "If a guy is 6-4 and runs a 4.4 but has crappy stats, you know he might not be a great player. But if a player is 6-1 and 225 pounds and has almost 180 tackles in a season, then that proves to you that they know the game of football. I am not sure why they were looking past me. I had 180 tackles my junior year, and I had proved I could play in a good region, so I was kind of confused and mad."
Boulware recorded 151 tackles, 11 tackles for loss, four interceptions, four forced fumbles, a fumble recovery and a sack as a sophomore, and bettered that with 178 tackles and four sacks as a junior. However, he didn't fit the linebacker profile of former Clemson defensive coordinator Kevin Steele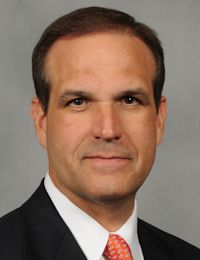 Kevin Steele
Defensive Coordinator/Linebackers
View Full Profile , and Boulware had to wait until the coaching change to Brent Venables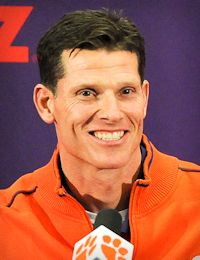 Brent Venables
Defensive Coordinator / Linebackers
View Full Profile to get his offer.
Venables took a look at Boulware's film and saw what everyone who had watched him play already knew – he was a smart, physical football player with a nose for the football and a knack for making plays. The Tigers offered Bouwlare on March 10th of last year and he committed just 16 days later.
"The first thing he [Venables] told me when he saw me was that he didn't understand why I didn't already have an offer from Clemson, and that he was sorry," Boulware said. "He told me he had watched my film and liked what he saw. He told me that Steele had a different scheme and liked a different kind of linebacker. I feel like Coach Venables could care less about a player's size – he just wants a linebacker that knows the game of football and plays all out. Once I got that offer it was a great day."
Boulware is finishing out his senior season at Hanna, and will be on Clemson's campus early next month to begin his life as a Tiger.
"I had to finish out the baseball season and after school every day I would just go work out and then go to baseball," he said. "Now that baseball is over I have just been working out every day and getting ready. I will be on campus June 23rd, and that will be the start of a new chapter in my life, and I am ready to get that started. I am looking forward to it."
Boulware says he hasn't talked to Clemson's coaches about playing time, and feels like whether he redshirts or not is completely in his control.
"They really haven't talked to me about it, but if they tell me that I can play right away and I don't do very well, then I won't play," he said. "They might tell me I am going to redshirt, but if I go in there and just play my game, then they might change their minds. It all depends on how I play when I go in there. I hope they see that I am a dude that loves the game of football, and I will give 100 percent on every single play and bust my butt to make every single tackle and help the team out."
He said his toughness comes from a youth spent racing dirt bikes and dealing with the injuries that were a normal part of the sport. He also learned that from his older brother, who has been Clemson's best hitter on the baseball team this season despite playing at the demanding position of catcher.
"I feel like growing up that I learned that tough mentality when I raced," he said. "I had a broken bone in my leg, and that bone was sticking out, but I had to deal with that. I learned that when riding, and then I had an older brother that taught me that as well. I felt like that was an important part of me being who I am right now."