| | |
| --- | --- |
| Will Joyner and FSU defense intimidate Clemson receivers? Watkins says no. | |
---
| | |
| --- | --- |
| Tuesday, October 15, 2013 5:32 PM | |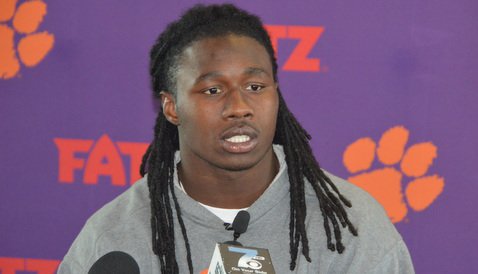 CLEMSON – When push comes to shove, the winner of Saturday's primetime matchup between Clemson and Florida St. might be the winner of the push and shove battles between Clemson's wide receivers and Florida St.'s secondary.
Florida St.'s secondary manhandled Clemson's receivers in the Seminoles' victory in Tallahassee last season, and offensive coordinator Chad Morris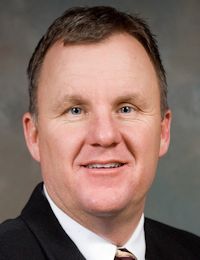 Chad Morris
Offensive Coordinator / QBs
View Full Profile said this week that he was embarrassed at how much time his receivers spent on the ground in that matchup.
The Seminole secondary is known for being athletic and physical, and they like to play press coverage on opposing receivers in trying to make those receivers win the 1-on-1 matchups. During the ACC Kickoff back in July, Florida St. defensive back Lamarcus Joyner boldly told the media that he wasn't afraid of Clemson's Sammy Watkins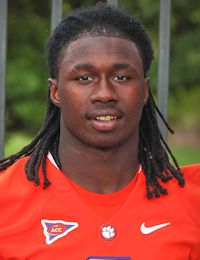 Sammy Watkins
Jr. Wide Receiver
#2 6-1, 205
Fort Myers, FL
View Full Profile , and he was looking forward to making Watkins beat that press coverage.
"You've got to compete. I don't think he's a guy that you can defeat on paper- play Sammy Watkins 30 yards off and do this or do that," Joyner said. "He's going to get his so you just have to compete. We have to let him know that we've got guys at Florida State that are just as good as him.
"We have to press. We have guys other than Xavier Rhodes that can press. Anybody can be pressed. Sammy Watkins is just a man and yes he can be pressed. He will be pressed lots of times. Anyone can be pressed. That's how I feel about that."
Joyner then went on to say that there is no fear of Watkins at Florida St.
"Sammy Watkins may be a different player. Look at his freshman year and then last year," he said. "Was there a drop-off? Yes. Was he the same player? He was the same person, but not the same player. Football is football. You can't go off how someone did in the past. Yes he's Sammy Watkins, but that's just a name tied to a man who straps on his pads like the other 10 players that I have on my team and that will start with me. There's no fear at Florida State."
Watkins told the media Tuesday that he fully accepts the gauntlet thrown down by Florida St.'s defense, and he thinks that Clemson's offense can rise to the challenge.
"We totally embrace the challenge. There are going to be a lot of big plays out there, and a lot of key matchups that we have to win to win this game," Watkins said. "I think this game is really on the receivers because Tajh is going to have enough time to throw the ball. Their D-line is pretty good, but they don't have those guys like Vic Beasley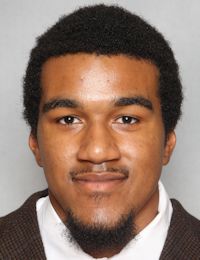 Vic Beasley
RS Jr. Defensive End
#3 6-3, 225
Adairsville, GA
View Full Profile .
"We just have to accept the challenge, go out and have fun and make plays. It's really the receivers against their secondary. They're going to do press the whole game. We've got to go out there and make plays. At the end of the day, it's the wide receivers against the secondary. My corps, we have to go out there and work hard this week and then go play and have fun. I think we are going to do that."
Watkins said that Clemson's receivers are far more physical this season than they have been in the past.
"This will really come down to who wants it the most, and works harder this week and does the little things right," Watkins said. "We have to be physical in these types of games, and we have accepted that challenge this year. We have come a long way with being physical – last year with Nuk (Hopkins) and Jaron (Brown) we weren't really physical. The coaches approached us about being more complete players, and we aren't prima donnas who just want the ball. I accept the challenge of them running press man and Cover 1."
During his Tuesday press conference, Boyd said the Tigers will have to win individual matchups in order to win the game.
"You just have to go out there and beat your guy. At the end of the day, this game comes down to really who wants it more and can you beat that guy in front of you," Boyd said. "Comes down to that for our O line, comes down to that for our D line, for our receivers, our DBs, et cetera, et cetera. You know, again, this has always been a physical game. It's always been the match up.
"They're not going to do a lot of complicated things. They feel like they can come, bring pressure with what they've got and cover you on the back end. It's a challenge for us as an offensive unit. It's a challenge for us out there on the perimeter at receiver. I feel like my guys are confident. I know they're ready for it. Last year in some situations they got the better of us. It's all about going out there and responding and beating the guy in front of you."
For his part, Joyner admitted that playing in a raucous environment like Death Valley will be a challenge, and compared it to a "walk in a dark alley."
"It's going to be a tough challenge. I learned that my sophomore year, but it's also a great experience," Joyner said. "We are looking forward to it. We know it's not going to be a walk in the park. It's going to be a walk in a dark alley. It's going to be us against the whole nation because we aren't going to have anyone on our side. We want to shock the nation. We want to quiet everyone."
At the time, the Tigers were the prohibitive favorites to win the ACC Atlantic Division, and Joyner said the Seminoles were going to embrace that underdog role.
"We like that. We definitely like that they are the favorites," Joyner said. "I pray for them and hope the best for them, but that's a lot of pressure. When you are the favorites, the only thing you can do is go down. You've got to endure when you are on top like that and you've got everybody on your side. You've got to find motivation versus the underdog when you are inspired."
Now the roles are reversed, and Watkins said the Tigers are taking their underdog status personally. He also thinks his team – which played a tough opener against Georgia – has the advantage of having already been tested this season.
"The biggest factor is we've been in battles in the fourth quarter," Watkins said. "I don't think they've faced adversity yet. This game is going to come down to who's been in those tough situations, and we have been in them."